With the increasing number of tokens on ethereum, it is important to quickly access the required token. Hence, a search field was added to the token list activity.
Here is the link to the pull request:
https://github.com/walleth/walleth/pull/86
And a screenshot of the search feature: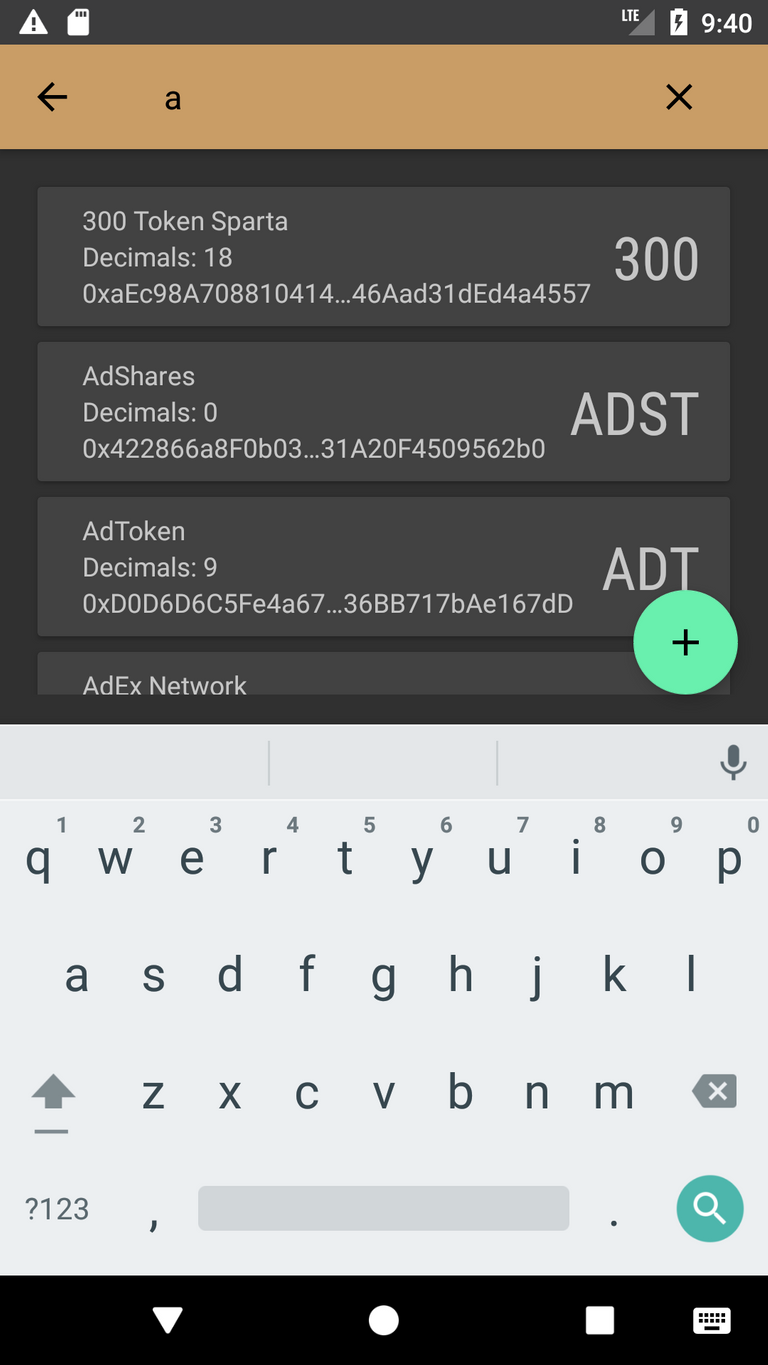 The main work was to add a sortable list of tokens in TokenListAdapter. This change will also enable filtering by other token properties in the future, e.g. for a list of favorite tokens.
The search is done by comparing the symbol of the token and the name of the token. Search by address was not included as users usually do not handle token addresses directly.
This was my first real contribution to the walleth project and @ligi helped my to get it merged. This project is a nice combination of my interests in Ethereum and Android. Therefore, I will try to go through the list of open issues and propose more pull requests.
---
Posted on Utopian.io - Rewarding Open Source Contributors
---