Repository
https://github.com/jrawsthorne/review.app
New Features
#1 Updated design
I updated the design of the media page so it could show more information without taking up as much space. On the right it now shows the three main actors and the genres associated with it.

I also updated the design of the posts preview to specify a fixed height. This fixed issues I was having with images not lining up.

At the end of each post and media page there is a carousel showing recommended movies or shows. In the future I aim to show posts as well in this section that match the items in the carousel.

Additional commits
Fix 'No title' for recommended show
Recommended: Show 2 on wider screen. Show 10 most popular
Recommended styles
Add similar to append_to_response
You can click on an actor and see the most popular films/shows they have been in.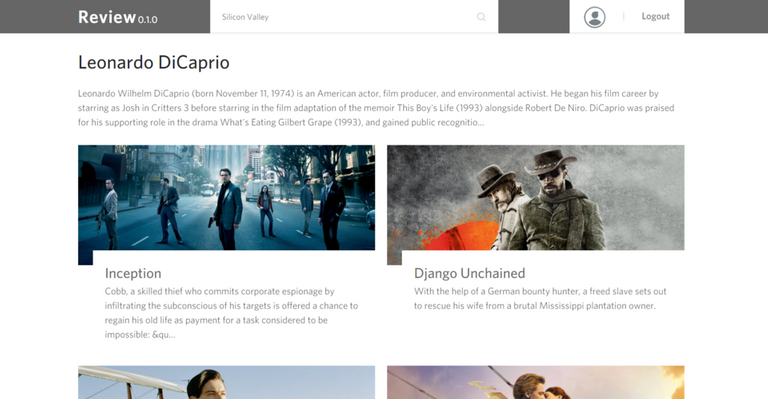 You can now search for a movie or show to write your post about or click the new post button and it will be autofilled.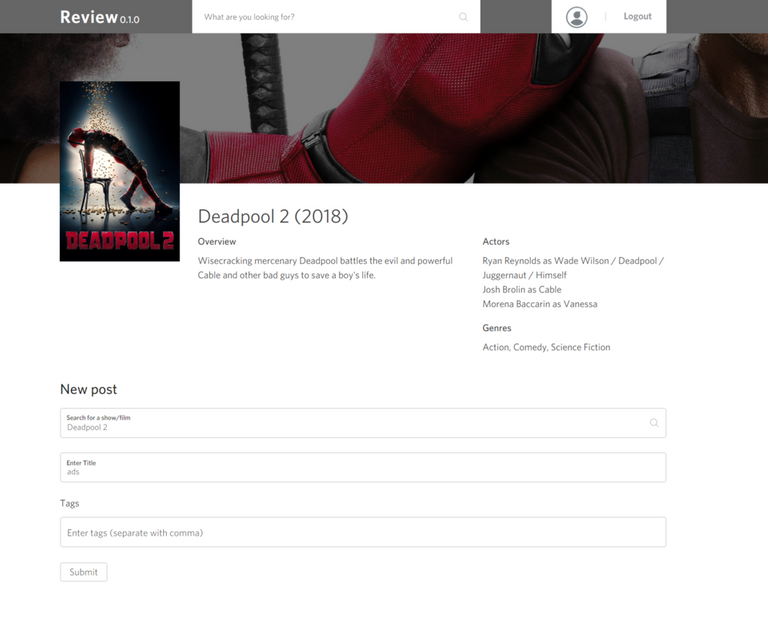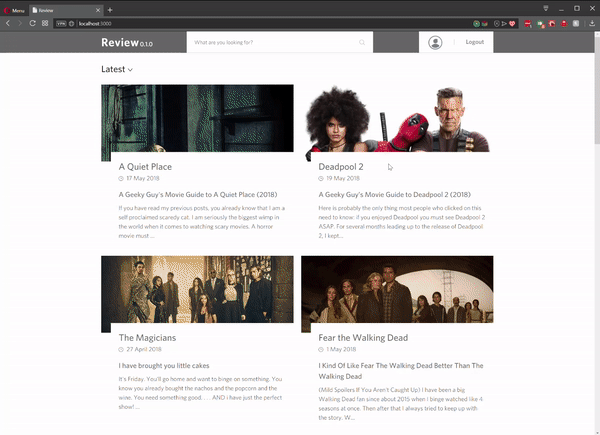 Bug Fixes
Fixed the performance impact of the react-dotdotdot 3rd party dependency.
I've switched back to simply using the character count to shorten text.
GitHub Account
https://github.com/jrawsthorne/
Roadmap
WYSIWYG editor for post body
Write post to blockchain with JSON metadata
Like,comment
Add filters for trending,popular... to home and media page
New table in database for media items with genres so can get all posts of a certain genre
Genres page
Profile page redesign