Details
Recently developing Nodejs Wrapper for Open food facts. I tried out the JSDoc Comment structure and used it in documentation of the whole wrapper.
Components
I used JSdoc node module for documentation and published it using Github Pages.
You may see one of live version at this link
Diff
Before there was no documentation of the Node API Wrapper.
Links
You may check the Github repository here.
In the PR attached you may see the changes used for documenting the app.
Screenshots of the live deployed version are attached below -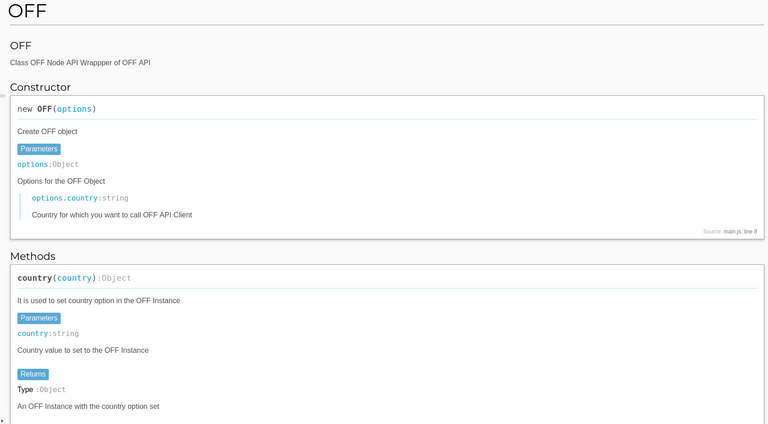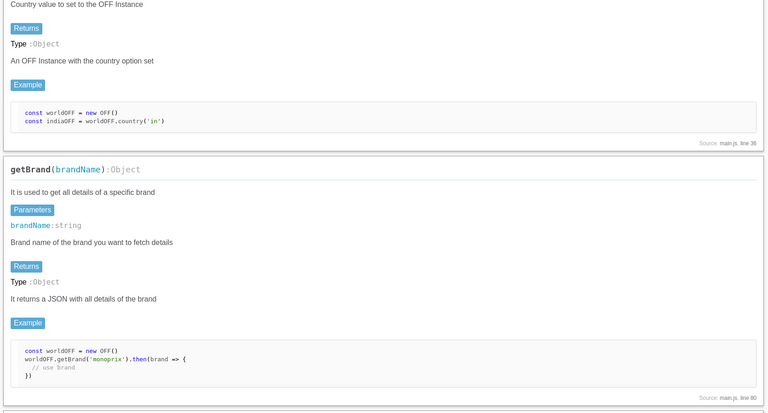 ---
Posted on Utopian.io - Rewarding Open Source Contributors
---