New Features
What feature(s) did you add?
Mobile Version of Create Post Page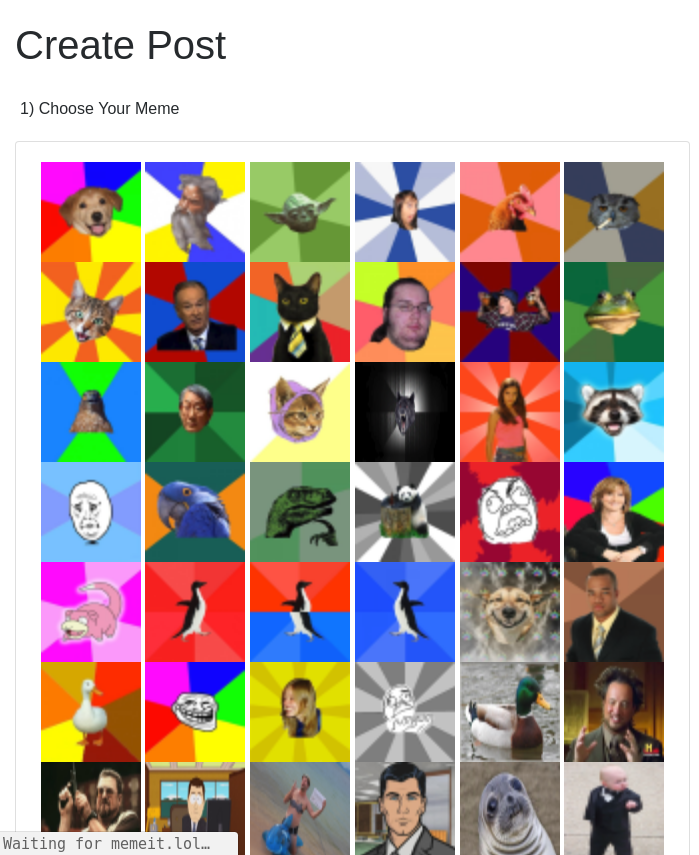 Create Page now has better view on mobile with larger meme cards so that they are easily clickable.
Add payout option to single post and route /feed/approved/

Add memescore to the posts which shows how many mods voted as +1 on your post

Mod Score is changed to a dynamic link
If you are a mod it will redirect you to mods route in which you can moderate memes.
If you are not a mod it will show a popup showing that you can become a mod by delegating 50SP to memeit.lol with a join option and close option.


Larger logo for mobile view and Bug Fix of Feed second page not showing

Meme cards are now changed and have a better look

How did you implement it/them?
Majorly the changes was related to the Front End of memeit.
Technology Stack
Roadmap
Showing no. of upvotes and Comments
Vote Slider
Searchbar
Stickers for memes
New designed Supporter's Page
How to contribute?
You need to have nodejs installed.
Clone the repository
Rename config.example.js to config.js
Ask for the DB instance at our Discord server- https://discord.gg/g4Gxk2p
npm install
npm start
Navigate to localhost:3000
Thanks!
The site is live with the updated changes.
Visits here - https://memeit.lol/