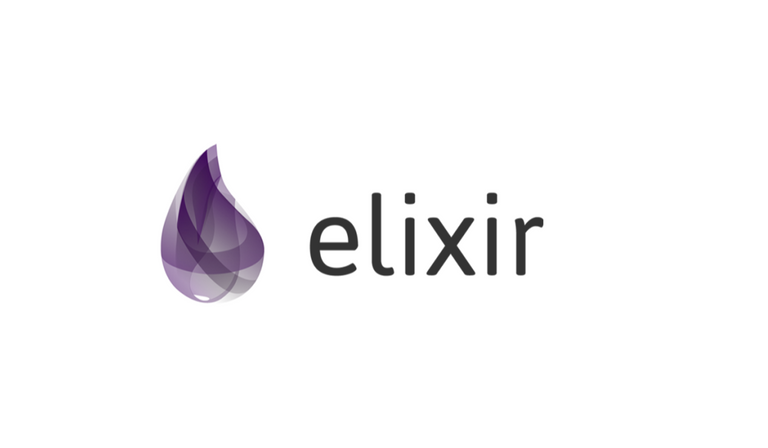 I've released Ccxtex 0.3, an Elixir package for calling ccxt library from Elixir/Erlang. Ccxt provides an unified API for querying for historical/recent data and trading operations for multiple cryptocurrency exchanges including GDAX, Bitfinex, Poloniex, Binance and others.
Changelog
Breaking: Ccxtex now uses JavaScript version of ccxt library. Previously you had to have python and ccxt python package installed through pip to use Ccxtex. Starting from this version, you don't need to manage dependencies manually, the only requirement is nodejs (version >= 10).
JS version is significantly faster, more stable and has better errors.
[0.3.0] - 2018-10-18
Added
fetch_tickers function to (perhaps, unsuprisingly) fetch all tickers from an exchange (if supported by exchange)
Ccxtex.OHLCVS.Opts struct options for fetch_ohlcvs function
Ccxtex.Market struct and response parsing/casting for fetch_markets results
Ccxtex.OHLCV struct and response parsing/casting for fetch_ohlcvs results
Ccxtex.Ticker struct and response parsing/casting for fetch_ticker and fetch_tickers results
improved specs for all Ccxtex fns
package published on hex.pm
MIT license
JS bundle
Changed
Switched to JavaScript Ccxt port instead of Python port
Updated docs to match latest updates
fetch_exchanges() function renamed to exchanges()
Status and roadmap
Ccxtex is usable, but is under active development. Some exchanges do not support all methods/require CORS/have other esoteric requirements. Please consult ccxt documentation for more details.
Public APIs in progress
[x] fetch_ticker
[x] fetch_tickers
[x] fetch_ohlcv
[x] fetch_exchanges
[x] fetch_markets
[ ] fetch_trades
[ ] fetch_order_book
[ ] fetch_l2_order_book
Developer experience improvements
[x] unified public API call option structs
[x] investigate alternative parallelism/concurrency implementation
[ ] improve general usability of library
Private APIs implementation and authentication are under consideration
Exchanges
Usage:
exchanges = exchanges()
Return value example:
[


...




%

{


has:

 

%

{
  

cancel_order:

 

true

,
  

cancel_orders:

 

false

,
  

cors:

 

false

,
  

create_deposit_address:

 

true

,
  

create_limit_order:

 

true

,
  

create_market_order:

 

false

,
  

create_order:

 

true

,
  

deposit:

 

false

,
  

edit_order:

 

true

,
  

fetch_balance:

 

true

,
  

fetch_closed_orders:

 

"emulated"

,
  

fetch_currencies:

 

true

,
  

fetch_deposit_address:

 

true

,
  

fetch_funding_fees:

 

false

,
  

fetch_l2_order_book:

 

true

,
  

fetch_markets:

 

true

,
  

fetch_my_trades:

 

true

,
  

fetch_ohlcv:

 

true

,
  

fetch_open_orders:

 

true

,
  

fetch_order:

 

"emulated"

,
  

fetch_order_book:

 

true

,
  

fetch_order_books:

 

false

,
  

fetch_orders:

 

"emulated"

,
  

fetch_ticker:

 

true

,
  

fetch_tickers:

 

true

,
  

fetch_trades:

 

true

,
  

fetch_trading_fees:

 

true

,
  

private_api:

 

true

,
  

public_api:

 

true

,
  

withdraw:

 

true


},


id:

 

"poloniex"

,


timeout:

 

10000


}
]

Fetch ticker and fetch tickers
fetch_ticker returns a ticker for a given exchange, base and quote symbols, while fetch_tickers(exchange) will return all tickers for a given exchange
exchange

 = 

"bitstamp"




base

 = 

"ETH"




quote

 = 

"USD"




ticker

 = fetch_ticker(exchange, base, quote)

Return value example:
%Ccxtex.Ticker{


ask: 577.35,




ask_volume: nil,




average: nil,




base_volume: 73309.52075575,




bid: 576.8,




bid_volume: nil,




change: nil,




close: 577.35,




datetime: "2018-05-24T14:06:09.000Z",




high: 619.95,




info: %{


  ask: 

"577.35"

,
  bid: 

"576.80"

,
  high: 

"619.95"

,
  last: 

"577.35"

,
  low: 

"549.28"

,
  open: 

"578.40"

,
  timestamp: 

"1527170769"

,
  volume: 

"73309.52075575"

,
  vwap: 

"582.86"


},


last: 577.35,




low: 549.28,




open: 578.4,




percentage: nil,




previous_close: nil,




quote_volume: 42729187.26769644,




pair_symbol: "ETH/USD",




timestamp: 1527170769000,




vwap: 582.86


}

Fetch OHLCV
Fetches a list of ohlcv data, takes OHLCVS.Opts argument
opts =
  Ccxtex.OHLCVS.Opts.make!(%{
    exchange: 

"poloniex"

,
    base: 

"ETH"

,
    quote: 

"USDT"

,
    timeframe: 

"1h"

,
    since: ~N[2018-01-01T00:00:00],
    limit: 100
  })
ohlcvs = fetch_ohlcvs(opts)

Return value example:
%Ccxtex.OHLCV{




base:

 

"ETH"

,




base_volume:

 

4234.62695691

,




close:

 

731.16

,




exchange:

 

"bitfinex2"

,




high:

 

737.07

,




low:

 

726

,




open:

 

736.77

,




quote:

 

"USDT"

,




timestamp:

 

~N[2018-01-01

 

00

:00:00.000]




}



Fetch markets
Fetches markets for a given exchange
Example:
fetch_markets("poloniex")
Response example:
[
...
%Ccxtex.Market{
  active: 

true

,
  base: 

"ETH"

,
  base_id: 

"eth"

,
  

id

: 

"etheur"

,
  info: %{
    

"base_decimals"

 => 8,
    

"counter_decimals"

 => 2,
    

"description"

 => 

"Ether / Euro"

,
    

"minimum_order"

 => 

"5.0 EUR"

,
    

"name"

 => 

"ETH/EUR"

,
    

"trading"

 => 

"Enabled"

,
    

"url_symbol"

 => 

"etheur"


  },
  limits: %{
    

"amount"

 => %{

"min"

 => 1.0e-8},
    

"cost"

 => %{

"min"

 => 5},
    

"price"

 => %{

"min"

 => 0.01}
  },
  precision: %{

"amount"

 => 8, 

"price"

 => 2},
  quote: 

"EUR"

,
  quote_id: 

"eur"

,
  symbol: 

"ETH/EUR"

,
  symbol_id: 

"eth_eur"


}
...
]

(∩`-´)⊃━☆゚.*・。゚