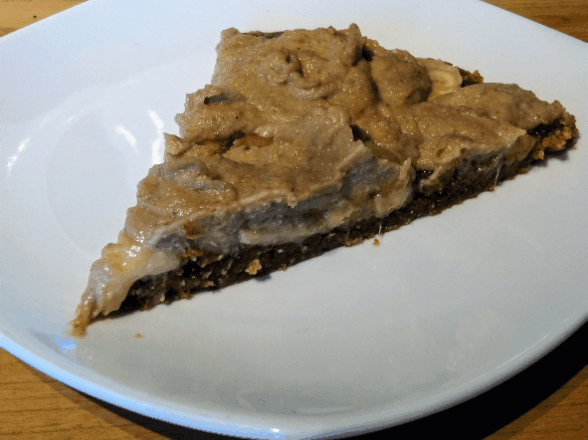 Howzit going hivers, I just wanted to share one of my healthy vegan desserts, a healthy raw vegan banoffee pie, easy and quick, just how I like it.
INGREDIENTS
200g cashews
200g pitted dates
100g walnuts
100g pecan
2 bananas
First I soak 100g cashews with a 100g dates.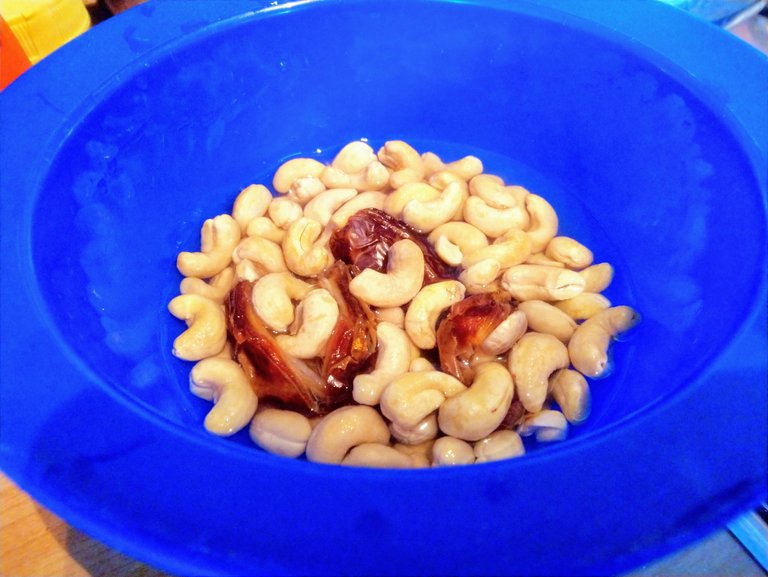 Then I up the rest of the nuts and dates.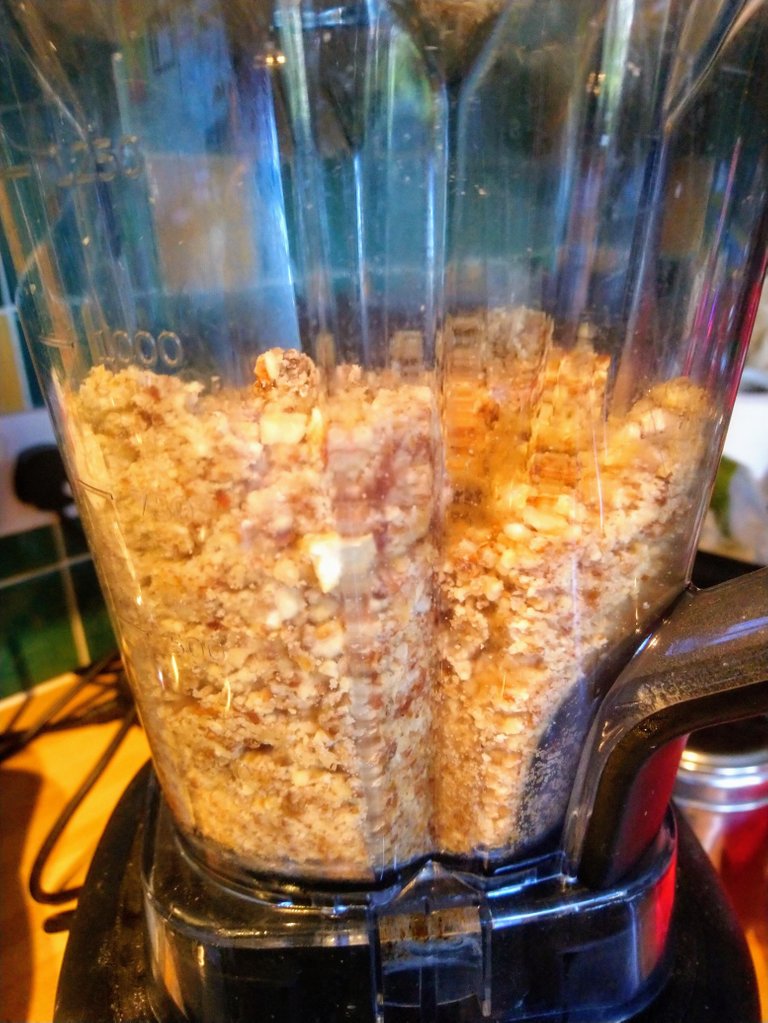 And spread it in a cake tin.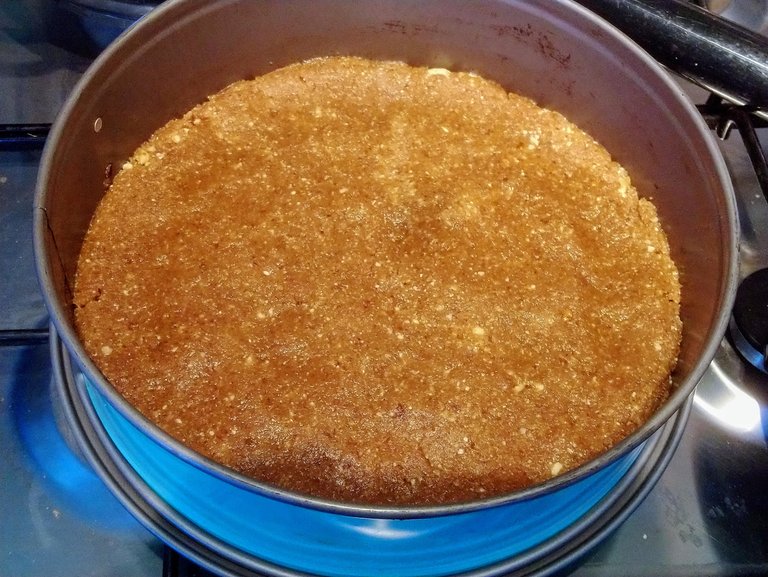 Then I sliced up the bananas.
And mashed them up a little.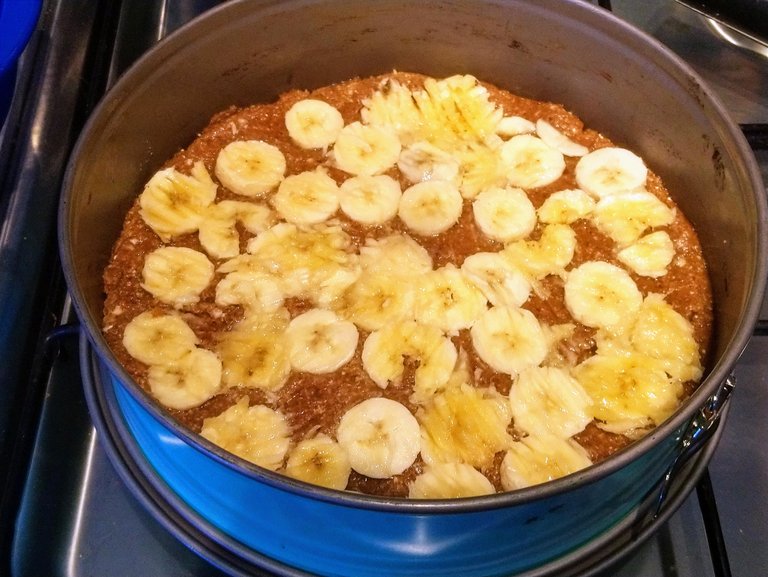 Then I blend up the cashews and dates.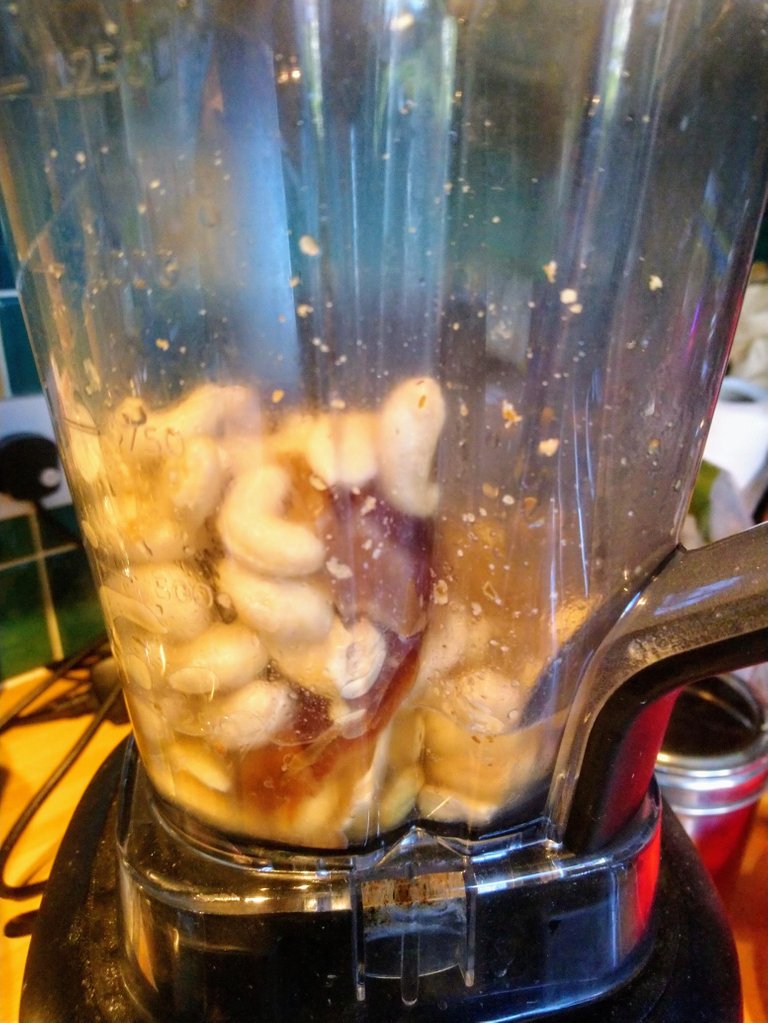 And blob it ontop.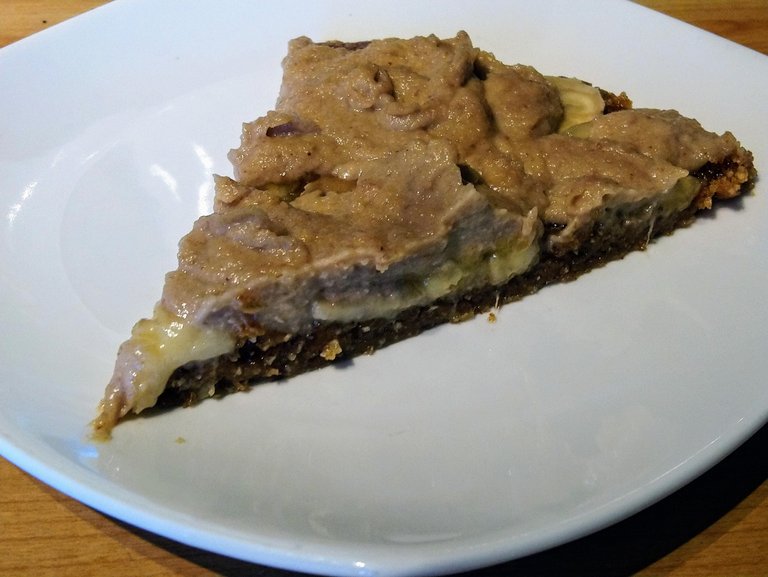 Well that is my pie, hope you like it, and have an awesome week