We have been traveling as raw vegans for over two years and boy, it has not always been an easy ride. Traveling is exciting, enriching, colorful but it can also be challenging. Where should I go, what can I explore, where should I stay, to whom do I talk to, what can I eat. 
Especially when we value a healthy diet and lifestyle, traveling can seem like a steep mountain to climb instead of a dreamy holiday.
Luckily, you don't need to go through all the challenges as a healthy traveler but can learn from other people's experiences. We have put all our raw adventurer wisdom into our first ebook to make your journey a bit easier and certainly more abundant.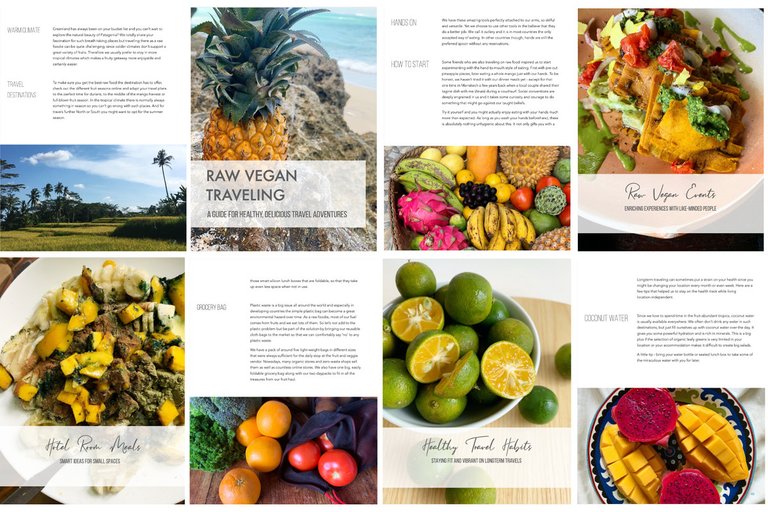 Content to inspire your healthy travel adventures
These are some of the topics we are sharing in "Raw Vegan Traveling - A Guide for Healthy, Delicious Travel Adventures":  
How to choose travel destinations
Useful travel equipment
Simple meals for the road
How to get food for free
Delicious hotel room meals
Eating out as a raw foodie
Meeting like-minded people
Healthy habits during travels
7 simple raw vegan recipes
How to get the ebook today
The best part - this ebook is FOR FREE, you can access it within a few minutes via this link and start planning your next delicious trip today.
Enjoy the ride!  
Anais
With a healthy body, a balanced mind and a happy soul we can make our wildest dreams come true. Raw Expansion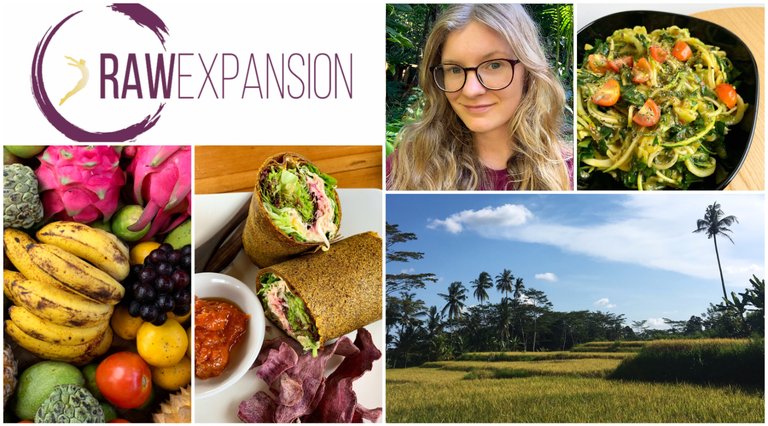 🍓Hungry for some healthy nuggets?  
🚲 Inspiration for a more compassionate, conscious lifestyle:  
✨ Explore your full potential with us:  
SUPPORT FOR YOUR JOURNEY 
Everyone has the power to achieve their greatest dreams but sometimes we miss the forest for the trees and can need some extra help along our journey. We offer Coachings as well as Pranic Healing sessions to support you in your health, diet and lifestyle transformations.