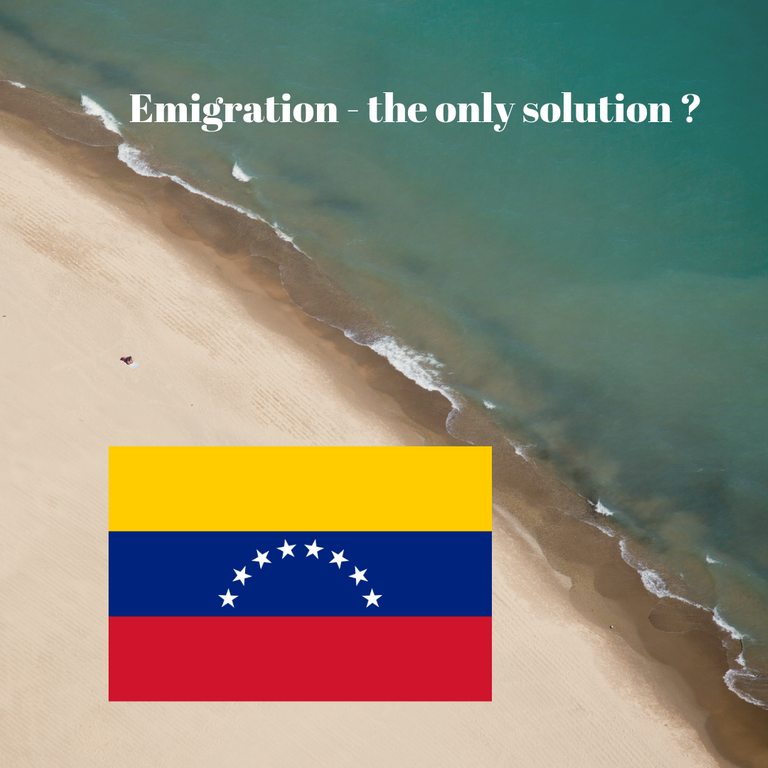 The situation in Venezuela is not so present in the medias lately. However not much has changed and if there was a change, it has been for the worse. What hope is there left in this country? Food is scarce, the economy is broken, there is not even a garantee to have electricity constantly. Without electricity there is no mobile network, no internet and even no running water.
The people who can, try to flee the country
Among the people supported by @help.venezuela, I'm aware of two people who are actively planning their emigration from this country. I would like to present here their case:
@por500bolos became homeless and is trying to find a way to Spain
This guy is probably not 20 anymore and not even 30 or 40. So he was renting a room from a family till this family decided to flee the country. This made him homeless. A friend provided a place to stay for him but this can't be a long term solution. Fortunately @por500bolos is binational Venezuelan and Spanish. So he would like to emigrate to Spain. He is struggling at the moment to find a place to stay with relatives in Spain. The second problem will be to find the funds to pay for a plane ticket.
He wrote a very nice post about himself if you want to learn more about his story. By the way his posts are in impeccable english. Please read his posts which are very funny and support him with upvotes and comments.
A new future in Brasil for @hendersonp
This guy is an amazing steemmonsters player. He won even some tournaments. However he doesn't play only for fun. Thanks to Steem and Steemmonsters he managed to collect around 1000 Steem. This money will help him to emigrate with his wife to Brasil. Thanks to the steem he owns, he will be able to survive around 2 months in Brasil without having to work. This will leave him time to find a job and to start a new life.
Check-out his post where he plans his emigration. I believe he will be happy for every upvote that comes along the way.
We are here to support
The program @help.venezuela is supporting 20 people from Venezuela by actively upvoting all their posts. Each upvote is worth now around 0.10 $. This wouldn't be possible without the help of the delegators. A huge thanks to them:
We are proud to see that some users who are supported by this program managed to considerably develop their Steem Power. Our help will continue and we hope that it can make a little difference in these people's life.
***
Support this project to help people from Venezuela to fight a catastrophic economical situation:
A project by @achim03