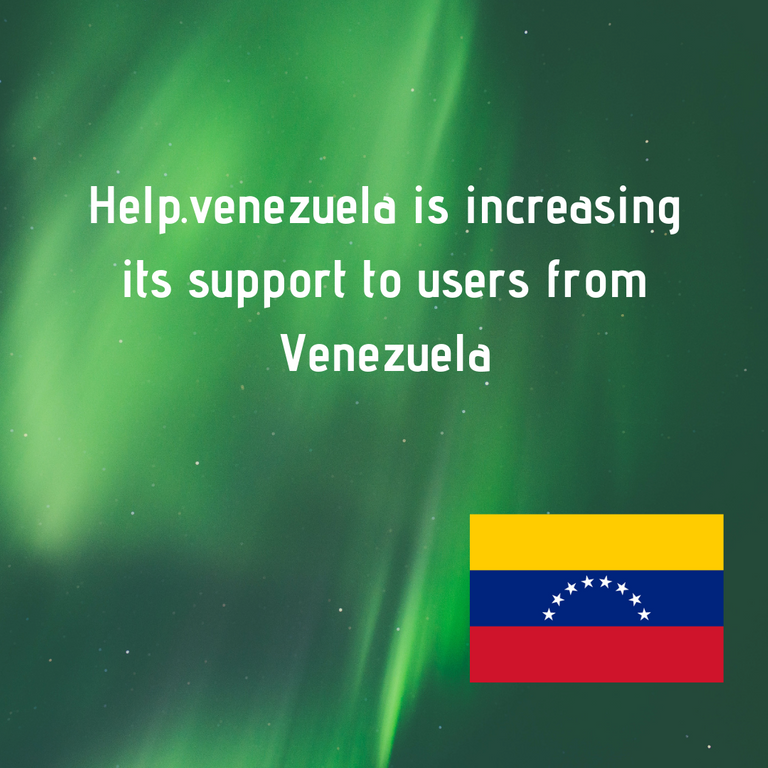 This post is adressed to the people from Venezuela that are supported by the program @help.venezuela. Twenty people from Venezuela receive a systematic upvote to all their posts with quite a consequent Steem Power. The idea of this program is to motivate the people from Venezuela to stay on steem and also to give them financial help to face the catastrophic situation in their country.
With @help.venezuela you can now earn double from all your posts
Probably you have heard about PAL. It is a kind of second lyer chain above the steem blockchain. PAL allows you to earn double from your posts. When you post something you get Steem as usual but you can also Palcoins. The only thing you have to do is to put the tag palnet on all your posts!
With the Palcoin airdrop, the account @help.venezuela recieved 255 Palcoins and we have staked them all. The new Palcoins that we recieve will be staked as well.
What does this mean for the people in the @help.venezuela program?
With every upvote that you recieve from @help.venezuela you will get steem as usual but also some Palcoins as long as you use the tag palnet on your posts. Since Palcoin has a 50/50 distribution between curation and author, this means that the amount of Palcoin on @help.venezuela will also increase. It will be staked and over time the vote value will increase for everybody.
You are free to stake these Palcoins on steem-engine as well or you can exchange them on steem-engine into Steemp and from there send them to your steem account.
So with Palcoin you will now earn double from every post as long as you use the palnet tag!
Why you shold set an automatic upvote on @help.venezuela?
With the account @help.venezuela we tend to publish new posts quite seldomely so it won't ruin your voting power if you put an automatic upvote on it. You can use a service like beta.steemvoter.com for example. For best results, you should put an automatic uvpote at around 14 to 15 minutes. If you don't know how to set them, feel free to ask in a comment.
You should really take this opportunity for many reasons:
Your upvotes will increase the SP of the account and therefore in return the value of the upvotes given to you by @help.venezuela will increase
Every post of @help.venezuela will carry the palnet tag. So as a curator you will receive Palcoins.
@help.venezuela has now also a steemmonsters account funded 100% by myself (@achim03). While playing the game, it will earn DEC tokens and we will use some of these tokens to get upvotes to our posts by @steemmonsters and they will come after a certain time only. So the value of the posts will be much higher in the future and you will get real high curation returns on your upvotes.
The best curation results can be achieved with automatic upvotes set at around 13 to 15 minutes. It's difficult to curate posts manually and get good results.
@lanzjoseg, @jenina619, @juanmolina, @reinaldoverdu, @hendersonp, @fucho80, @roronoa07, @jadams2k18, @yomismosoy, @sacra97, @chiminguito, @hlezama, @jennimorillo, @darthgexe, @equipodelta, @garybilbao, @por500bolos, @manuelgil64, @topfivefamily, @nachomolina
***
Support this project to help people from Venezuela to fight a catastrophic economical situation: