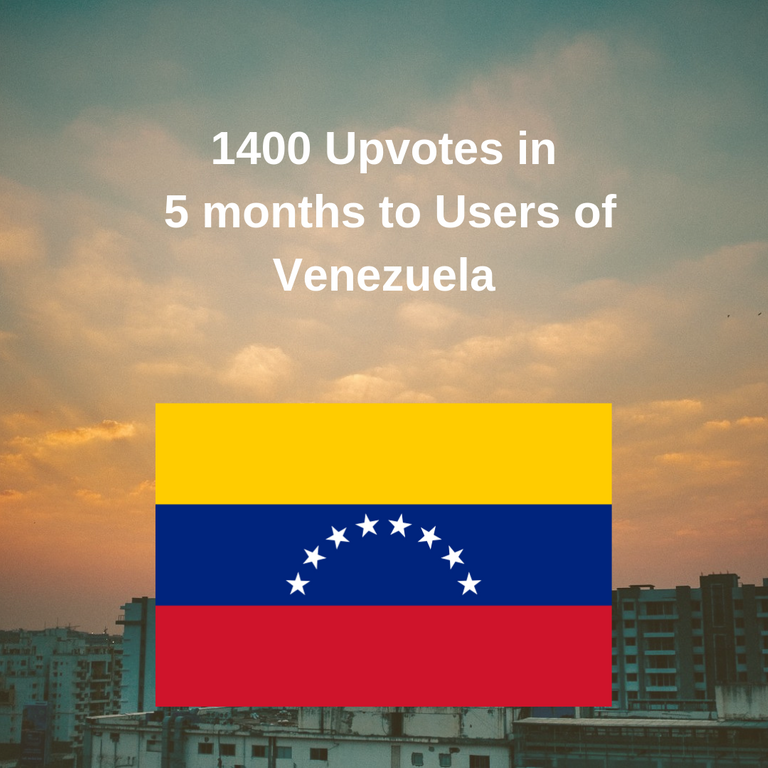 The project @help.venezuela was started in December 2018. The concept of the program is to upvote posts of selected people from venezuela systematically to encourage them to continue their way on steem and also to allow them to collect cryptocurrencies to face an economical and political situation that can be considered as catastrophic.
20 people from Venezuela are supported
Thanks to some very generous people and their delegations, the project could develop in a very good way. With around 7300 SP that we have, the upvotes that can be provided are quite significant.
This high Steem Power at our disposition allowed us to increase the number of beneficiaries to 20. These 20 Venezuelan users get all their posts upvoted by @help.venezuela. To be able to guarantee that the voting power stays around 90%, all the upvotes are at 60% and we hope to be able to keep it at this rate.
The users are listed in the order that they were taken into the program
The project develops by itself
Thanks to the magic of steem, each upvote comes along with curation rewards. We tried to optimize the voting times so as to generate a maximum of curation rewards. This allowed the account to develop from 750 SP to 1000 SP (without delegations) in 5 months. This means that while helping the people from Venezuela we manage to generate revenue to insure that this help is for the long term and thus sustainable.
This is made possible thanks to the delegators
The quality of the upvotes and also the increase of SP is only possible thanks to the generous work of the delegators:
In the name of the project and of the beneficiaires, a big thanks to these people!
The project has received a promise of @edgarare1 to donate 80 Steem to the project which is very generous. A big thanks to him. He is helping in many ways people of Venezuela. Check his post: https://steemit.com/community/@edgarare1/240-000-steem-for-good-people
We hope to be able to continue to develop the project, to give high upvotes to as many people from Venezuela as possible. If we get some more delegations that would be wonderful. The only conditions for people to be supported is to live in Venezuela and to have posted a certain quantity of good posts on steem.
Best regards
@achim03
***
Support this project to help people from Venezuela to fight a catastrophic economical situation: