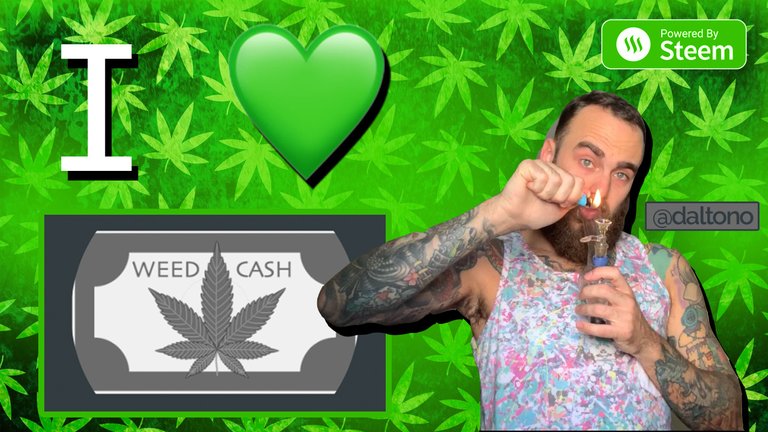 No it's not just the fact that I am now getting paid to rip bongs on camera. There is much more to it than that. Watch this video to find out what it is I love so much.

A REAL Community
This is where my love for https://www.weedcash.network really lies. Not only are my post payouts growing in size, but I am also having great conversation in the comments with fantastic curators. I really can't say enough about actually making friends here. That was a lot harder to do on something like Steemit because there is just so many users on there. A lot of which aren't even making content that I am interested in & vice versa.

The song I used is "OG Purp" by : The Trickaz & Creaky Jackals
Cannabis Collective Discord
I got invited to join by @canna-curate on Discord. Now I can start interacting even more with people who I know will enjoy the creations that I put on #weedcash. If you are interested you can do the same by following this link.

Have you ever dreamed of getting paid to get fried?
Leave a comment and tell me why you love #weedcash.


Join my Fanbase on SteemAuto to support my content consistently (Click Here)
Leave a comment if you do become a fan and I will give you a 100% upvote in return, plus maybe a follow. If you post some quality content then you may even catch me manually curating and upvoting you more in the future.
Best Regards,