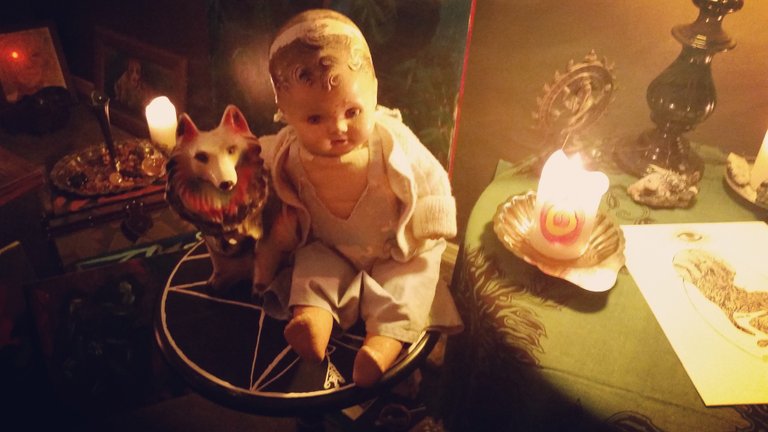 Greetings Steemit!
As I continue to prototype the way the energy sessions will go, I am sharing a tarot and Ovilus session with a handsome couple... a statue of a clown-dog, and a baby doll.
---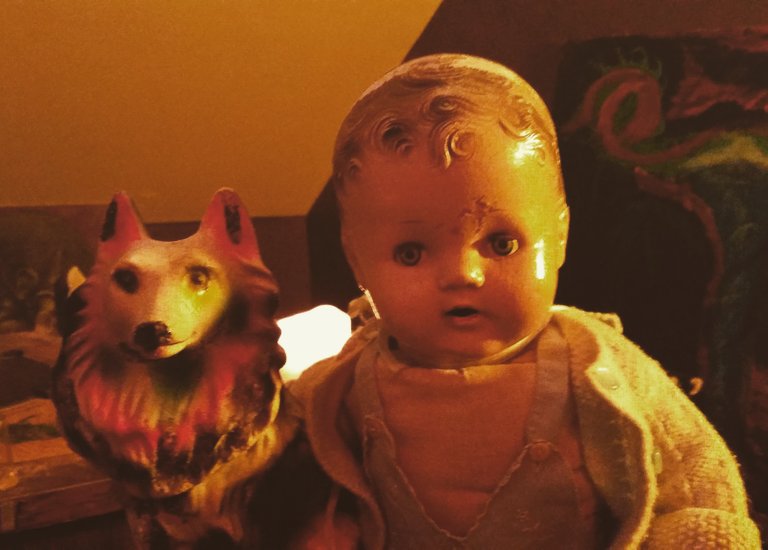 ---
The clown dog came from an antique store, and the baby doll was a gift from @kommienezuspadt.
I will do sessions with them individually, but they looked so good together that I did a duo reading.
---
---
The general idea of the project is to find creepy items and check out their energy in as many ways as we can.
All of the items so far are super cool.
If you have any comments, questions or concerns are welcomed:)
Blessings to you, Steemit.