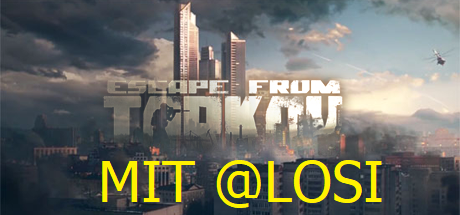 Category: gaming
Sub-category:

Click here to watch the live stream!
---
Hej Leute, ich bin Losi,
ich spiele aus Leidenschaft am PC, ich spiele/streame Escape from Tarkov, BF1, TTT, Paladins, Dauntless und vieles mehr.

Wenn der Stream lagt, bin ich auf

zu bewundern.

Ich bin mehr so der DurchschnittsSkiller, also erwartet kein E-Sport, ich hab so meine Momente in denen
ich auch mal so richtig was reiße aber ich versuche hauptsächlich meinen Spaß beim Spielen zu haben.
Wenn dir das zusagt lass och gerne ein Follow da um nichts zu verpassen, da ich recht spontan streame.

Viel Spaß beim zuschauen.

Wenn du Fragen hast, komm doch in einen der Discord Server:

SteemGC: https://discord.gg/vPTuQpa

OBS Settings> ~4000bits, 720p60fps, Keyframe Interval= 2 CPU-Preset H.264=Slow

Über mich

Name Losi
wo ich lebe? Germany (Berlin)
** Alter** ~30
** Games** Escape from Tarkov,PUBG,BF4,BF3,BF1,GTA,H&G

Gaming PC

CPU Intel i7-4790k @4,7Ghz
RAM 20GB DDR3-1866
Mainboard ASUS SABERTOOTH Z97 MARK 2
GPU ASUS Radeon R9 290
SSD SanDisk Z400
HDD 1TB Western Digital

Stream PC

CPU IntelXeon X5670 @4,5GHz
RAM 24GB DDR3-1866
Mainboard ASUS P6X58D PREMIUM
2X MSI R9 280X 3GB
SSD TEAM L7 EVO SSD 120GB
HDD 2TB Western Digital
Peripherie

Mouse Roccat Kone Pure Black Edition
Headset HyperXcloud / Fame CU2
Keyboard Sharkoon SKG3
Game-Monitor iiyama G-Master 24" 144hz
Zweit-Monitore Rechts so wie Links 2x 19" & on Top 1x 15,4"
---
This post was generated from a live stream on Vimm.tv