Kisamos Greek Taverna remains busy even during the lockdown, with people waiting in their cars for their take-out orders. This is a good indication that the community loves this place and it will survive the hardships of these times!
Here are the photos of the Prawn and Scallop Fourno dish which were taken shortly before the craze. This is a hearty meal with a large side of traditional Greek potatos, rice and Greek salad.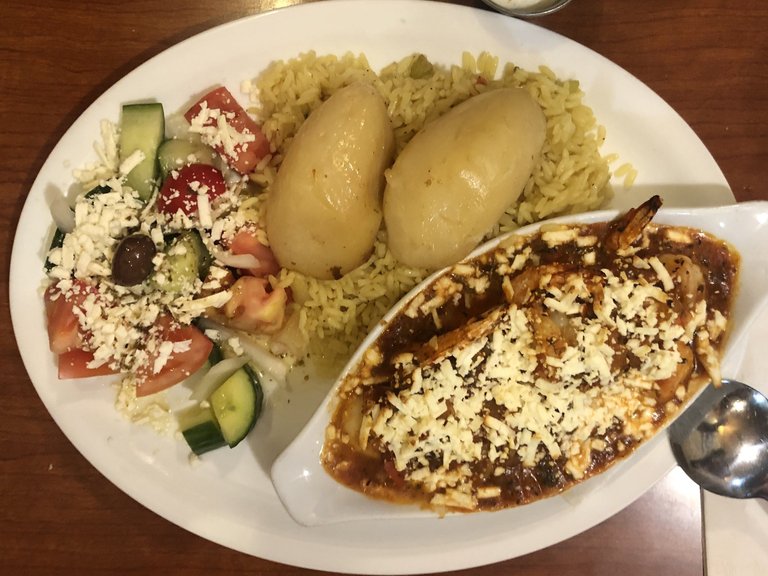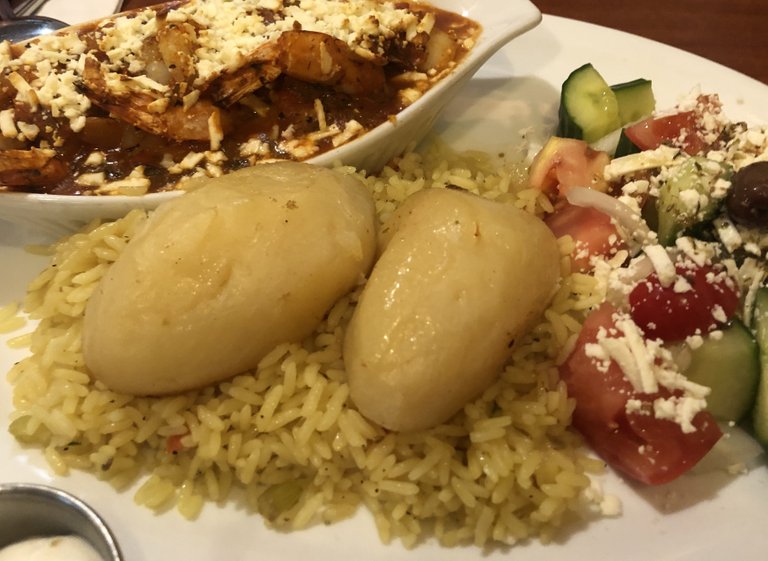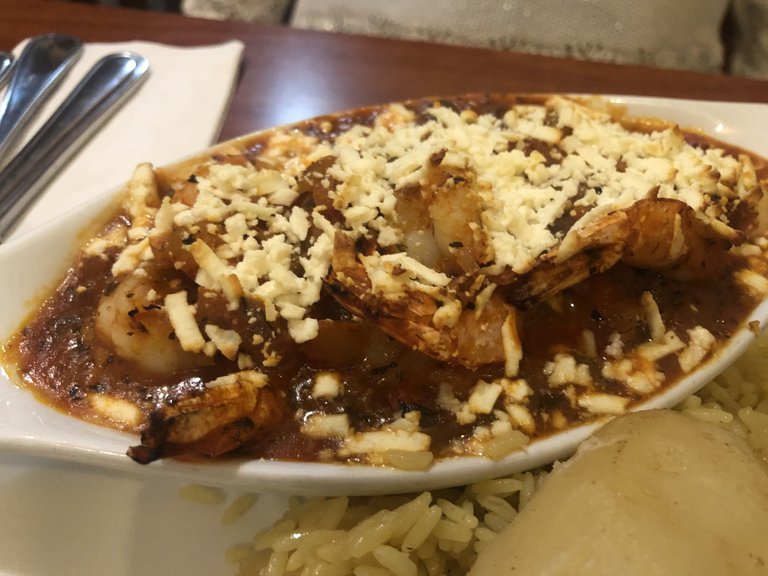 Lots of cheese completes the dish.
The prawns and scallops are served in a hot side dish, which stays hot for a long time - just the way I like it!
---
This review was sponsored in part by Pacific Dining Gifts (@pacific.gifts)