I've been going down the shore to work and play almost every weekend since last August. The boardwalk is a lot different now in the middle of winter.
The Wildwood Boardwalk is about 2 1/2 miles long. During the summer season, there is a tramcar that runs the entire boardwalk. Instead of a horn, it has a loud recording of a female saying "watch the tramcar please." When I was younger and an alcoholic, we made a lot of jokes about watching the tramcar.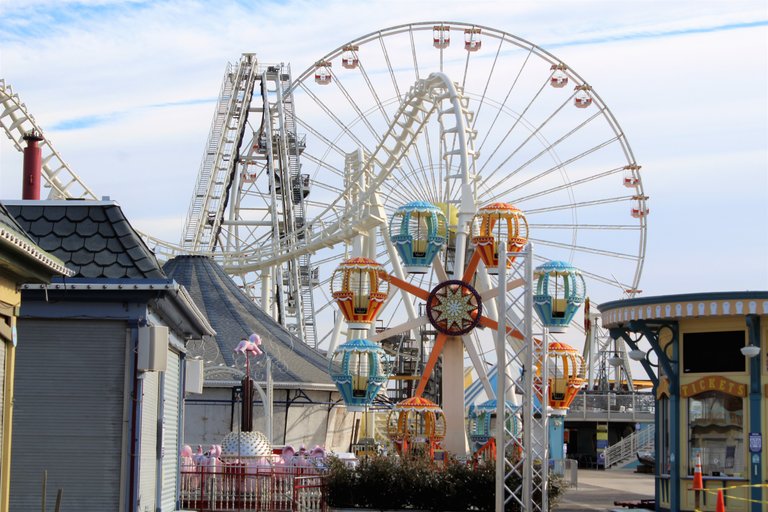 I didn't go onto any of the 3 amusement piers last summer because they were all policing masks. I haven't actually been on any shore rides since I was kid anyway.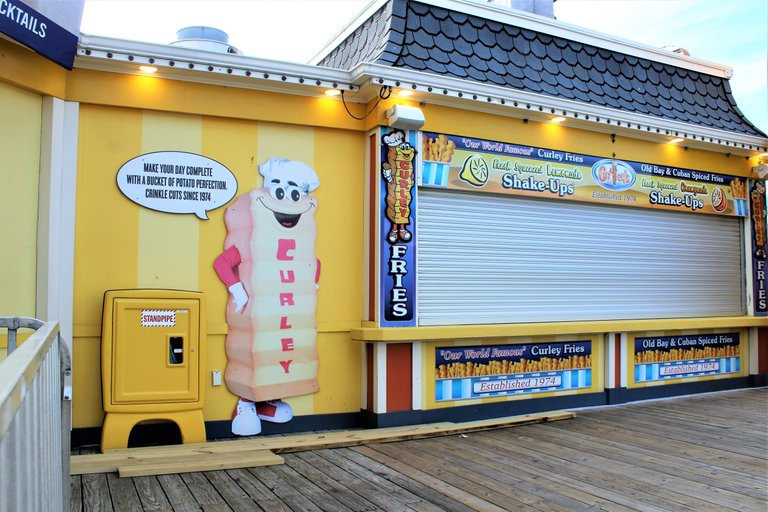 If you ever go to this boardwalk, be sure to try Curley's. It's the best fries on the boardwalk!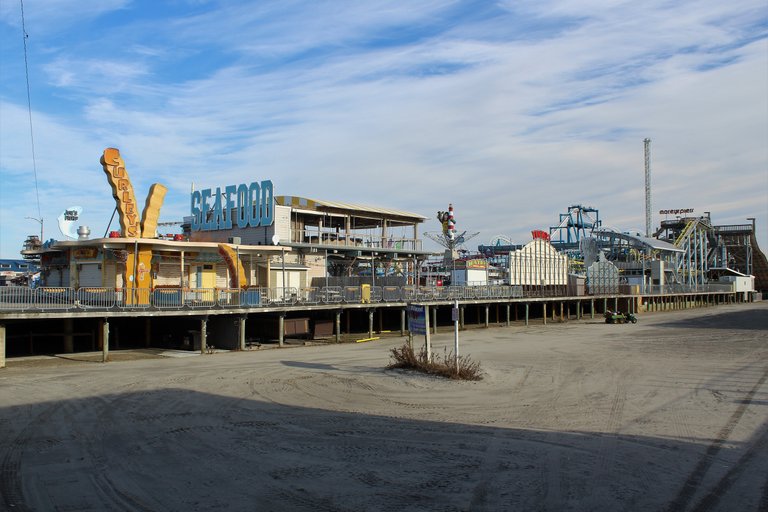 I think there's only 2 businesses open all year on the boards. A salt water taffy shop, and a retro arcade are still open. As many vehicles as I see on the bridges coming onto the island all day, every day; I don't understand why it's mostly all seasonal down there. There's only like 10 restaurants on the entire 7 mile island that are open now.

I fucking love water slides!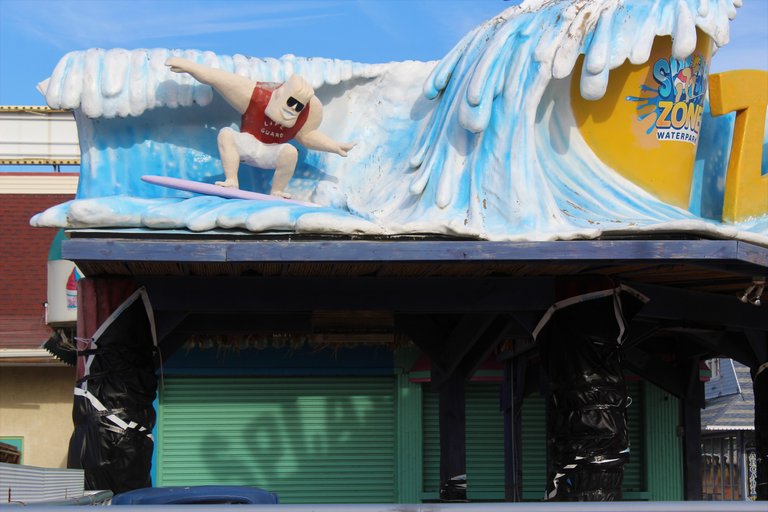 There's actually 2 water parks on the boardwalk. I'm gonna have to use more photos from my walk in future posts.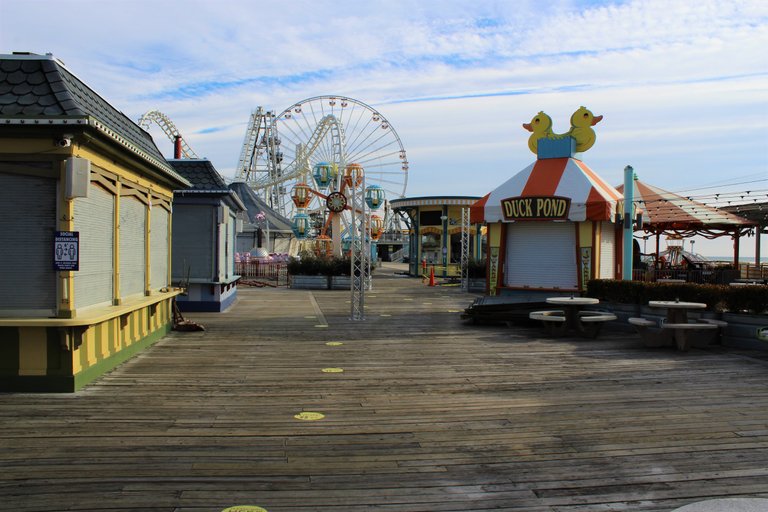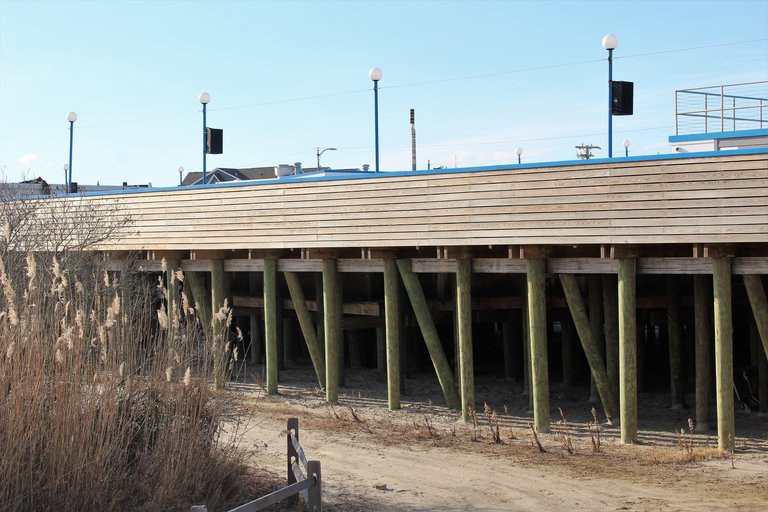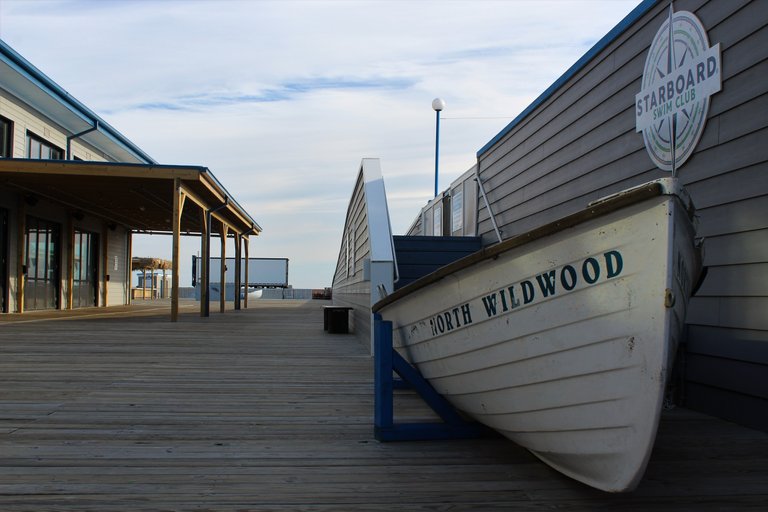 The boardwalk goes through 2 cities; Wildwood and North Wildwood. There is a wide paved path in Wildwood Crest to the South that leads to the boardwalk.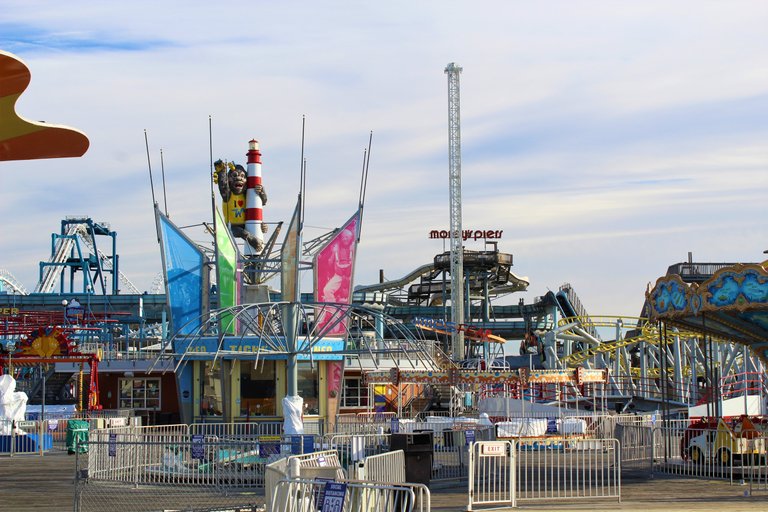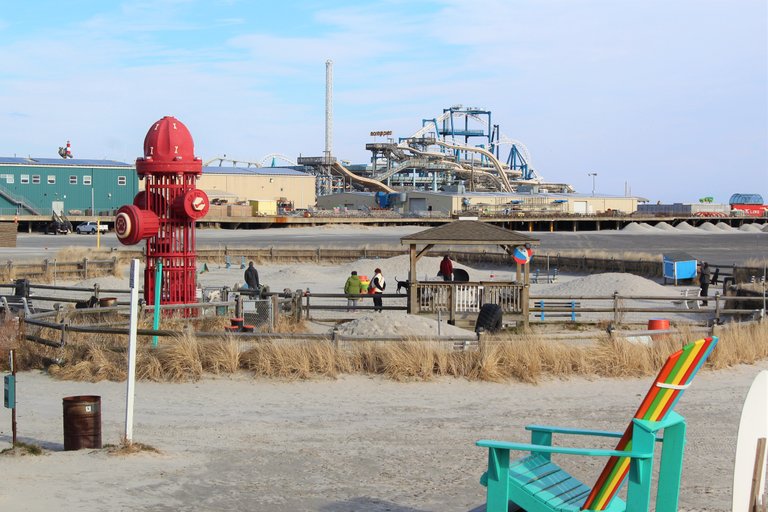 The dog park was the least deserted place I saw.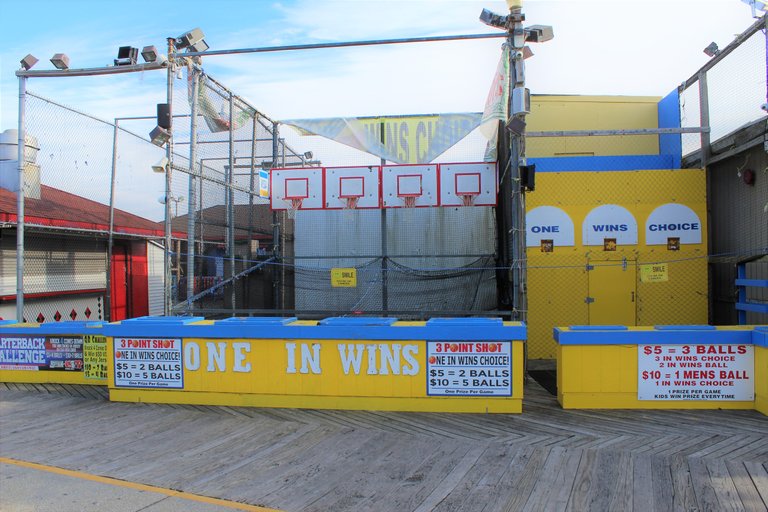 Before last summer, I hadn't been down the shore for almost 15 years. I noticed 2 attractions that I expected to see were not there. There was no sledge hammer game where you try to ring the bell. I always used to ring the bell. The dunk tank was also MIA. They used to call guys who missed names that included words like "girl" and "gay." That probably wouldn't be too popular to say out loud in this day and age.