Found myself stumbling upon a bit of what are known as 'VIP tickets', some 'Front Rows' at that. When it comes straight from the cultivator without changing many hands, you are assured a quality product. Add to that some quality genetics and you're sure to enjoy the final warez.


I found myself holding on to a bit of Royal Queen Seeds Critical. Royal Queen has done a really nice job on these genetics here, the trichomes are very abundant, and the buds are nice and tight. Not PGR tight, quality genetics tight. These are the buds that novice growers try to mimic with their PGRs. You can tell the grower payed adequate attention to detail during the cultivation of this strain.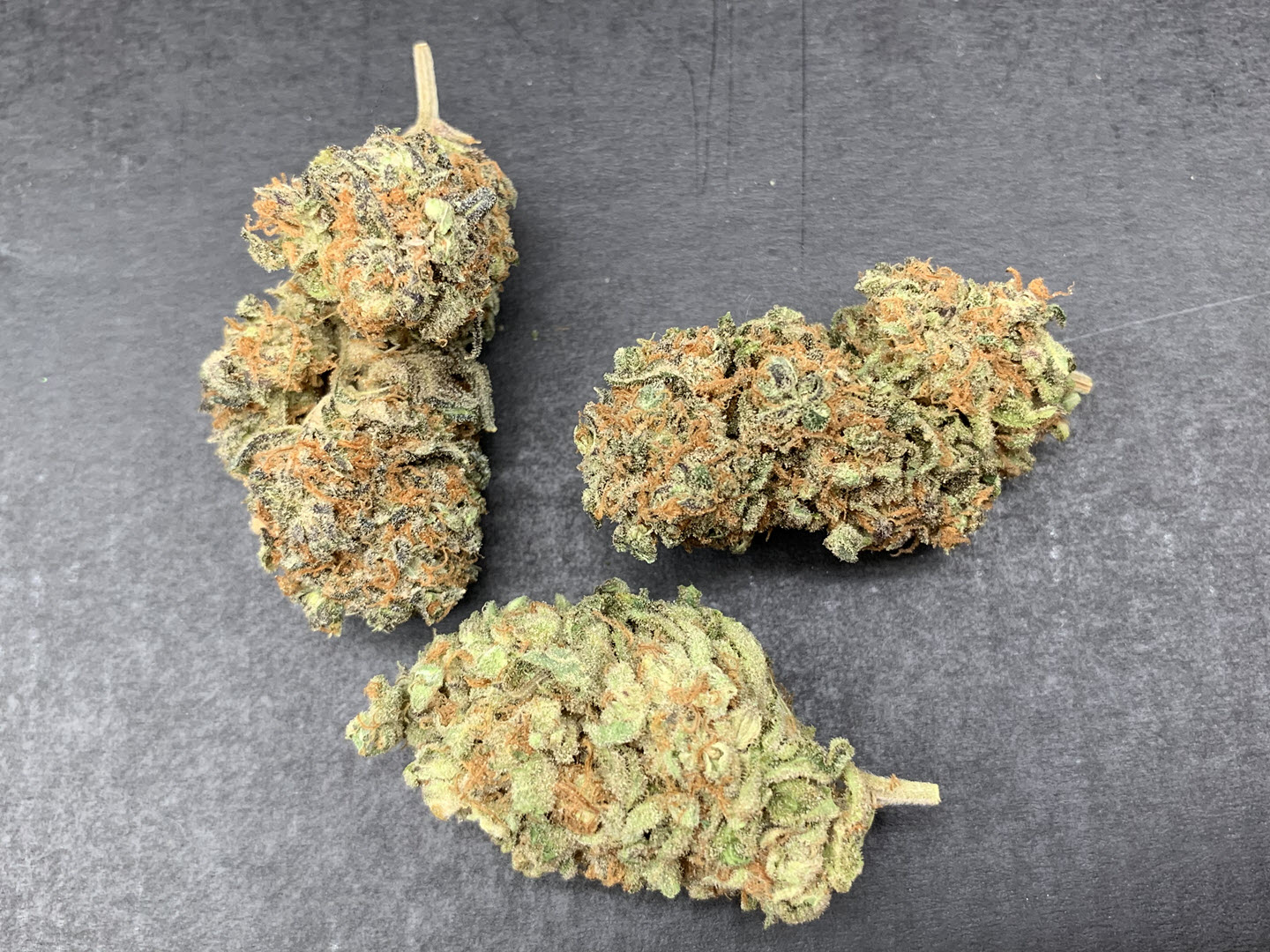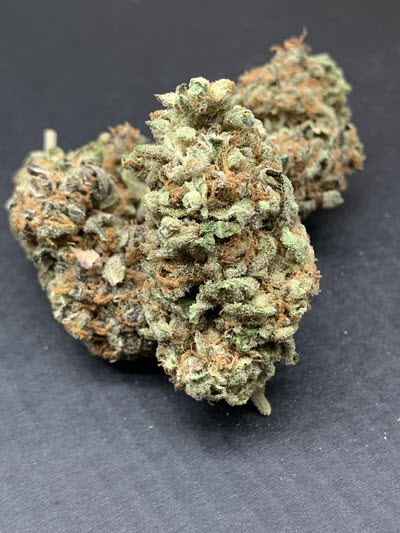 This bud looks really good, and smells top notch too. It's not that often when I come across a straight strain, a pure form of a breed. Most the time it's a cross with something else. Not this time, this seed was direct from Royal Queen, no doubt about the origin.

You can see by the 3 buds shown here, the plant colors run the spectrum. There are some deep purples and reds, but there are some bright lime green nuggets mixed in.
When I see nugs like this I can't do anything but photo-shoot and smoke em up.
---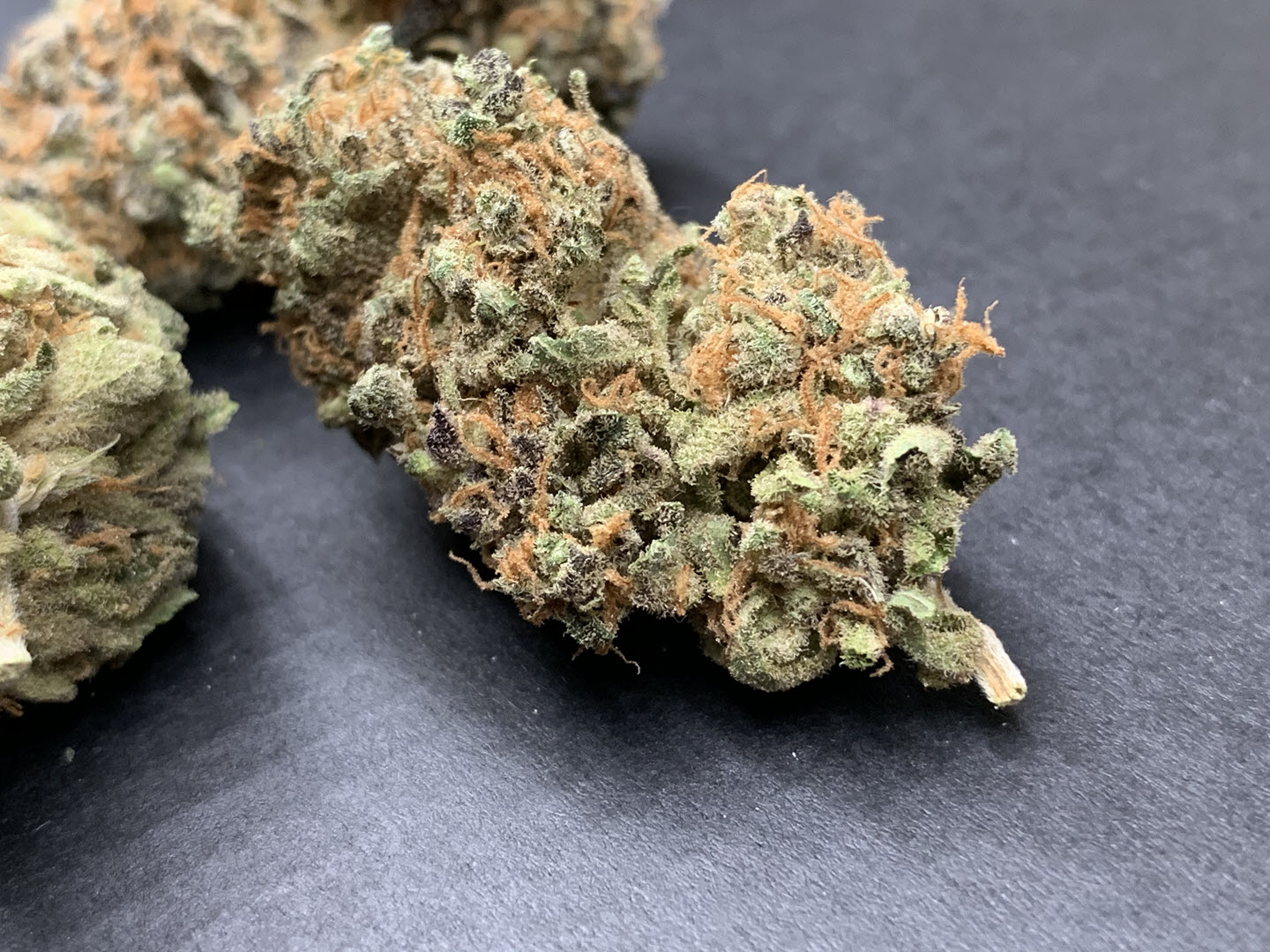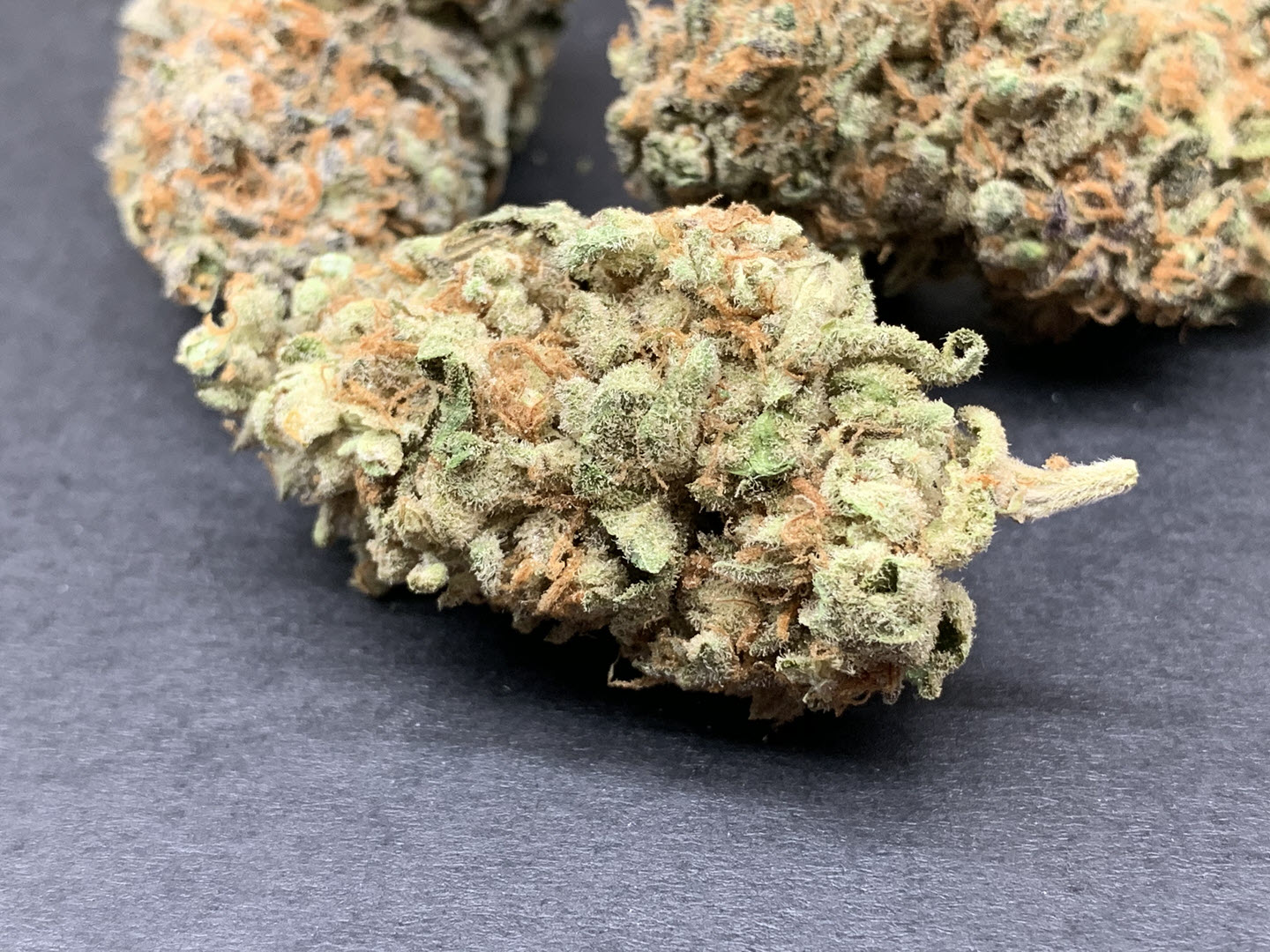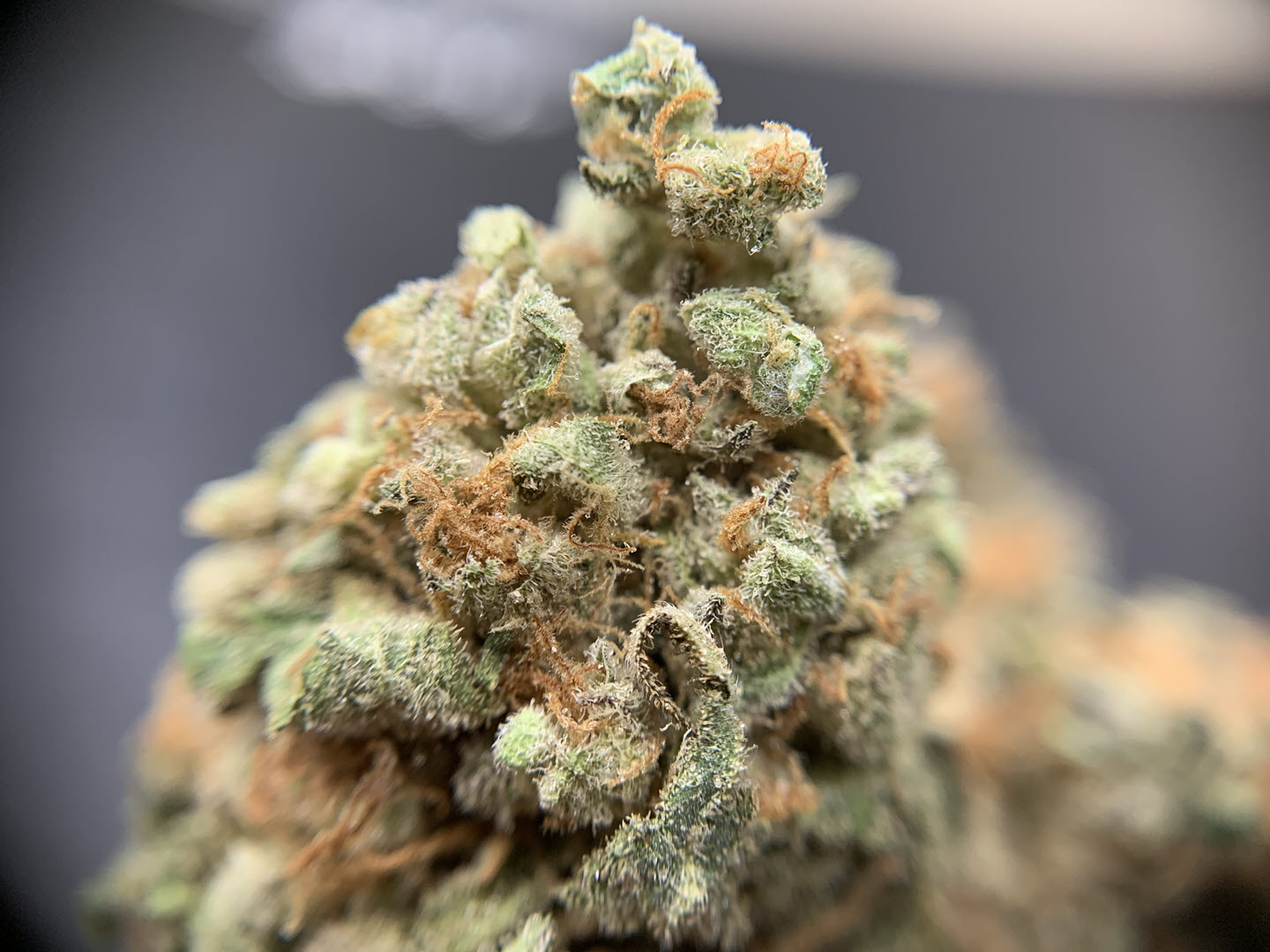 Like I've stated in past posts, I love to take photos of cannabis, in all forms, living, pressed, drying, curing, smoking any way it exists in this thing we call reality. Some of the best photos I get to take are of the glorious flowers. I really like it when it is a strain I haven't reviewed, ever. Can't say I've ever smoked Critical, hope it gets me in a Critical condition.
---
Looking through the images as I write this post, I really like the way some of these images turned out. The colors are on display in these portrait images.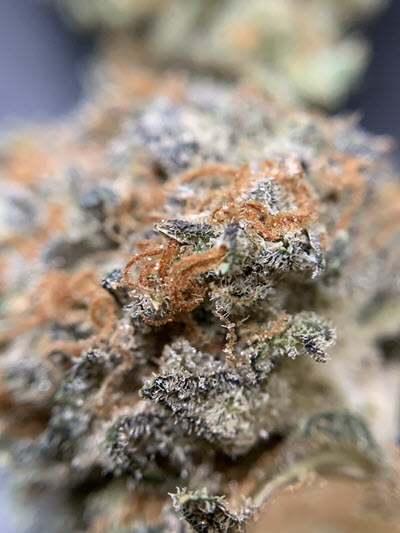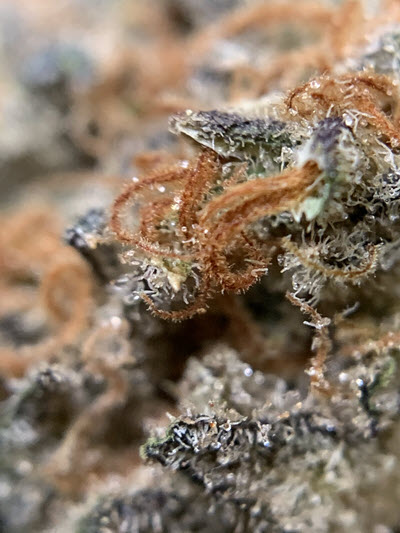 Here are some photos that accent those milky trichomes. The deep colors in the backing really emphasize the milky goodness.
You can see the nice ambers in the trichome heads showing you this batch was definitely mature at harvest.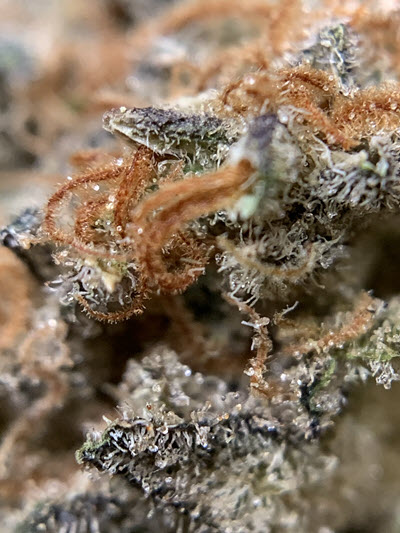 ---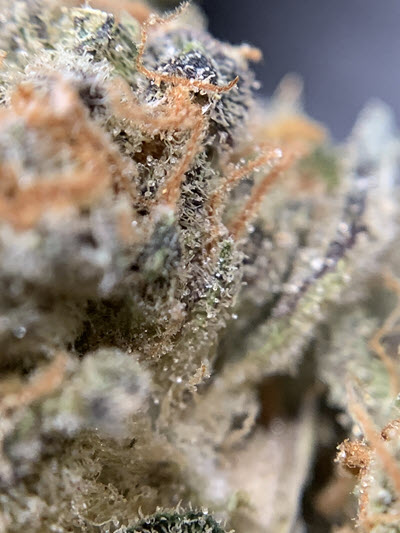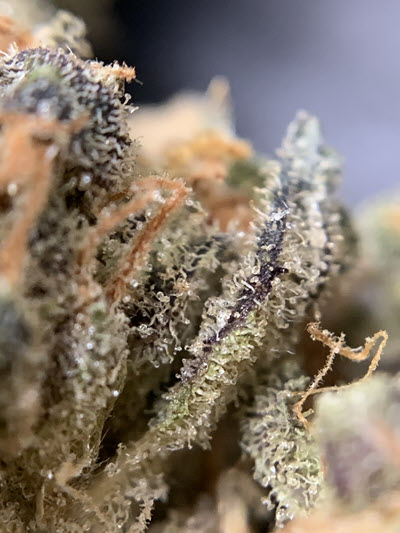 ---
A few buds that needed to be shared.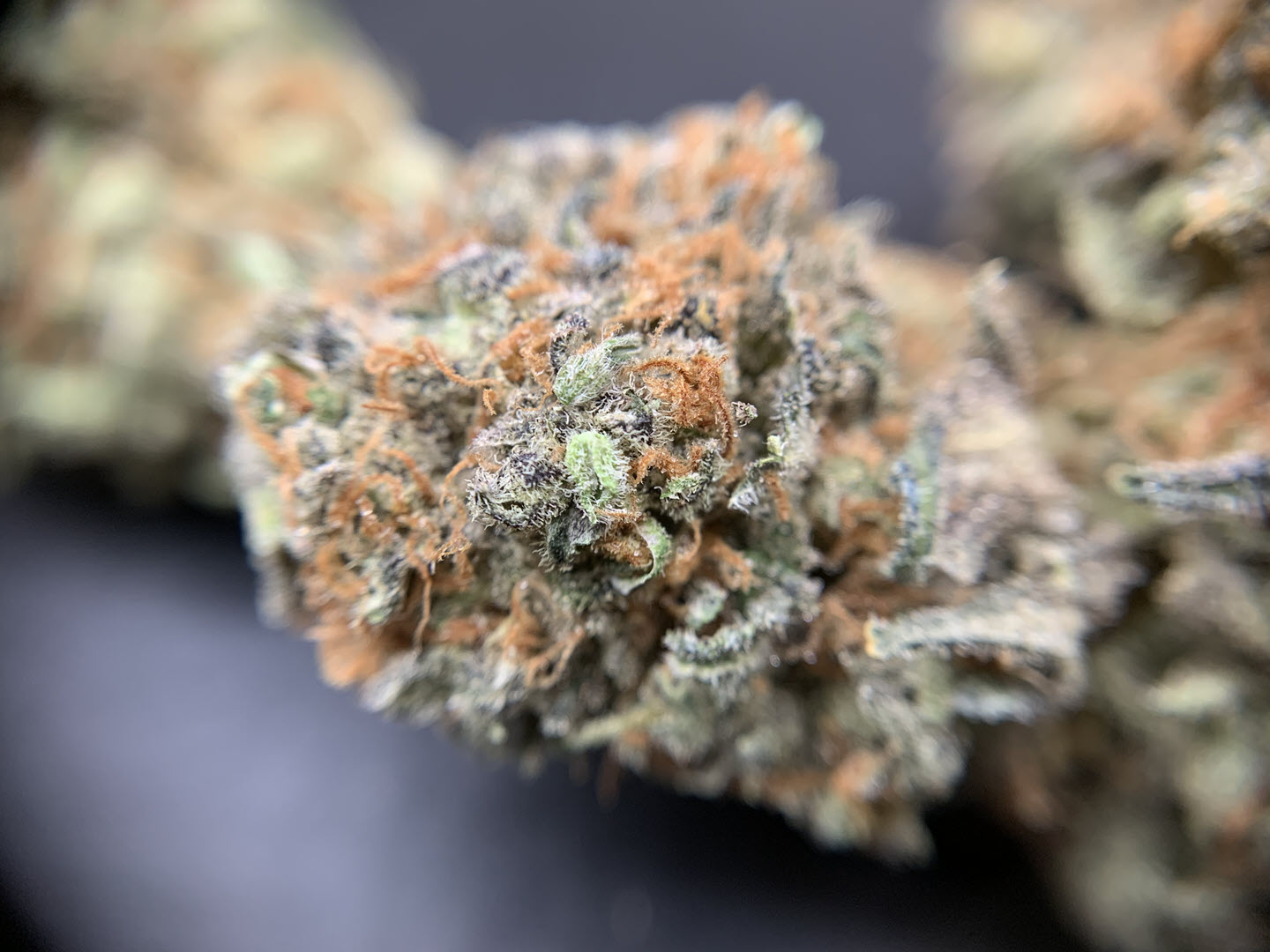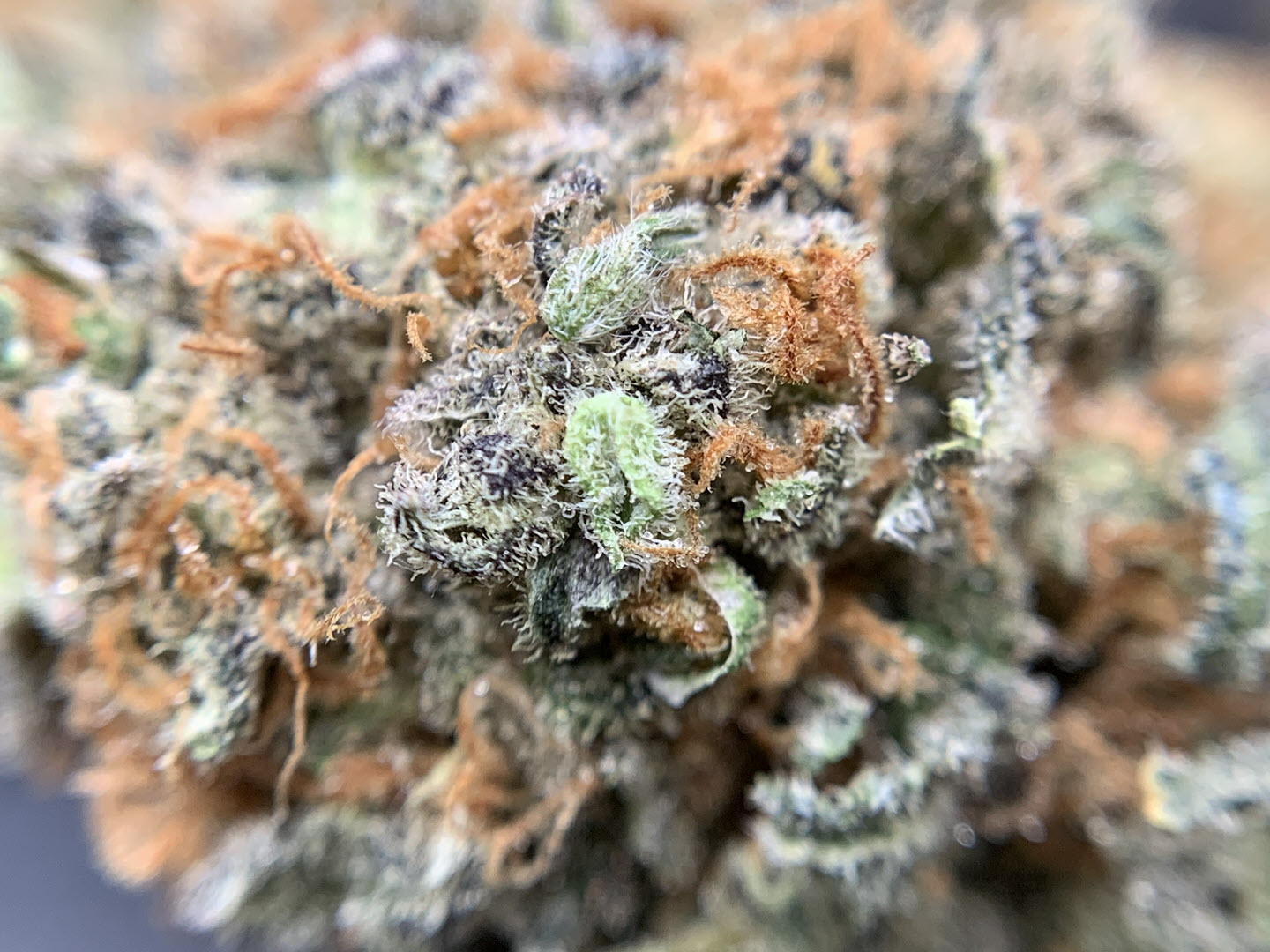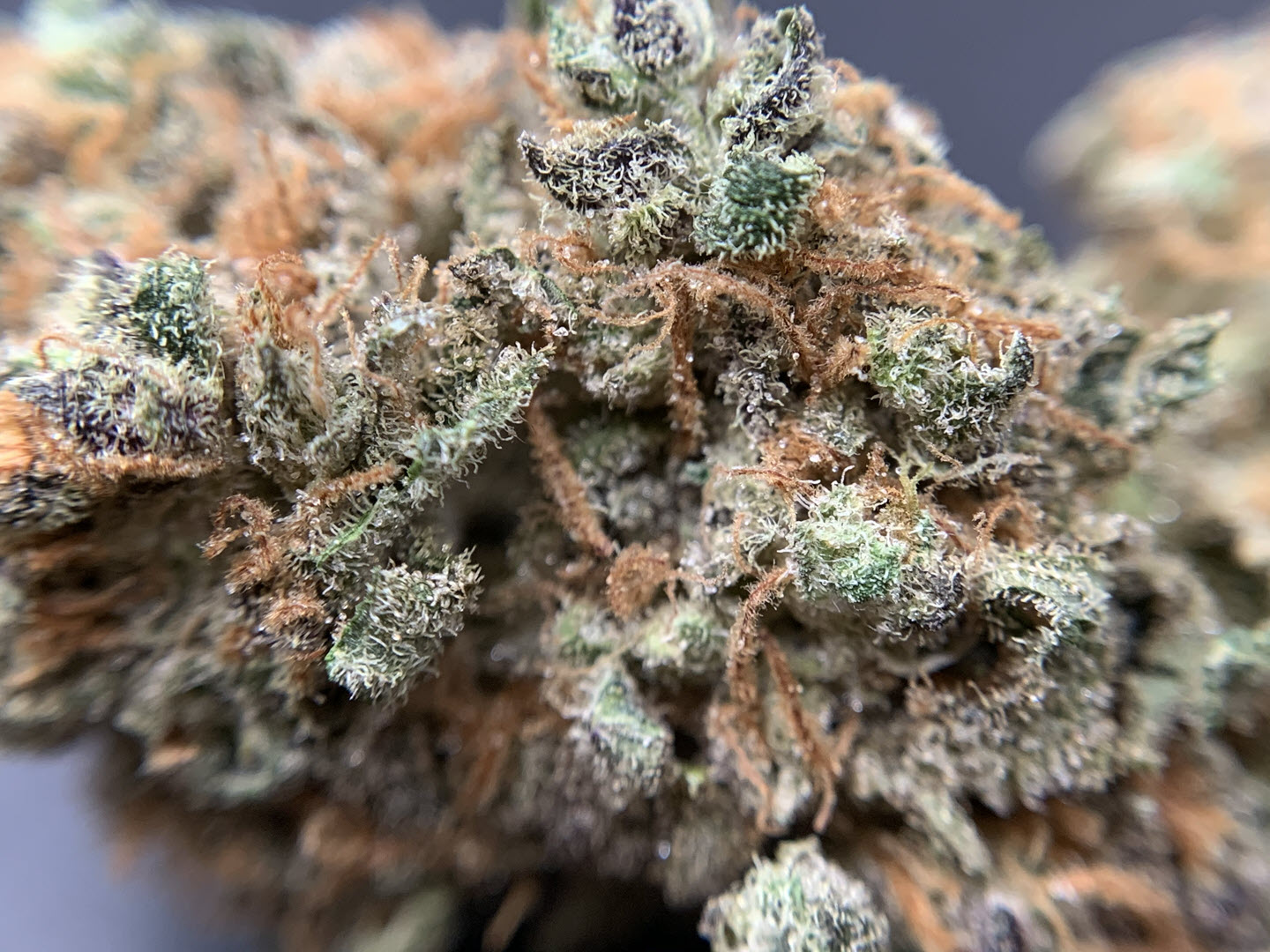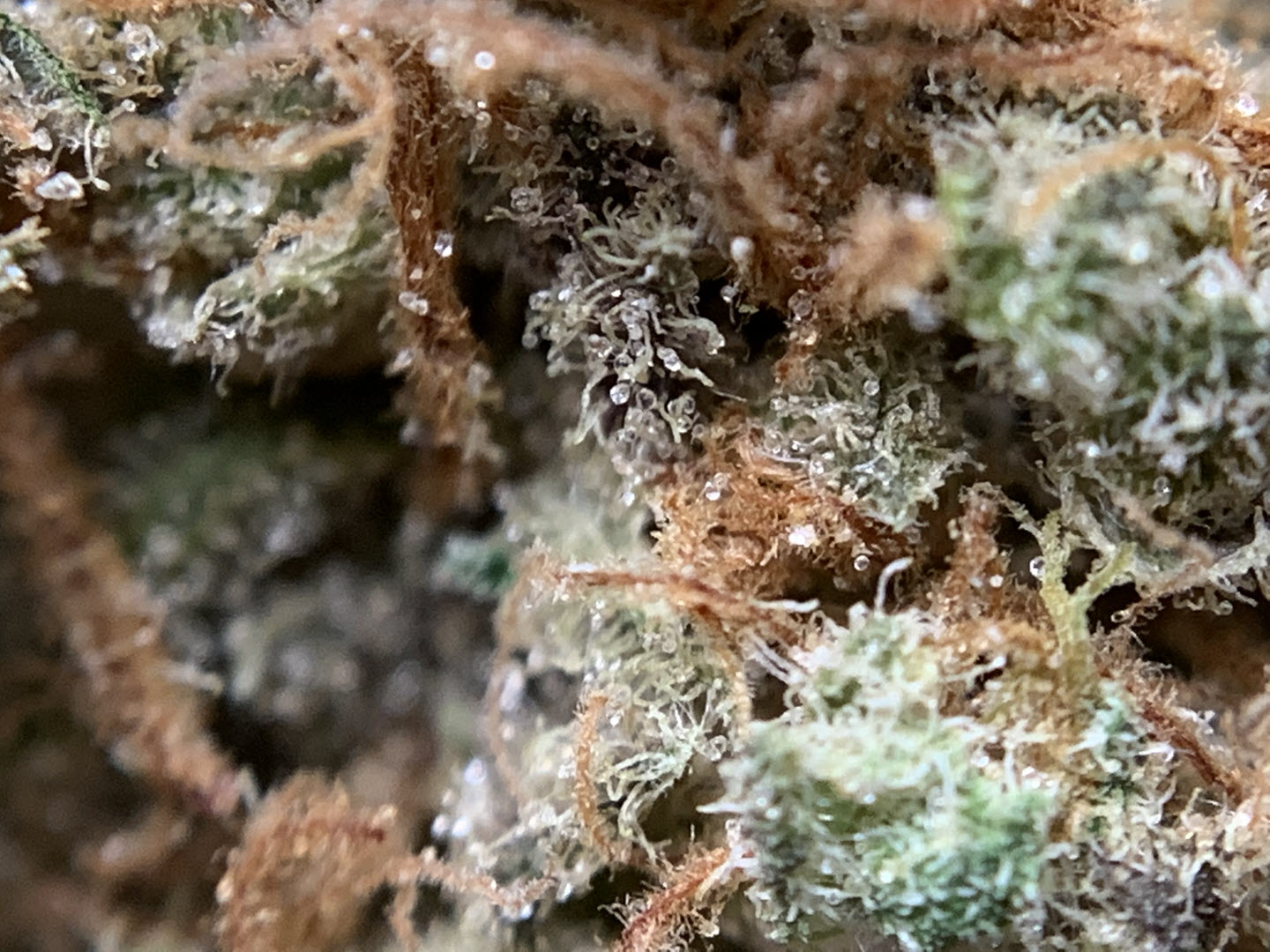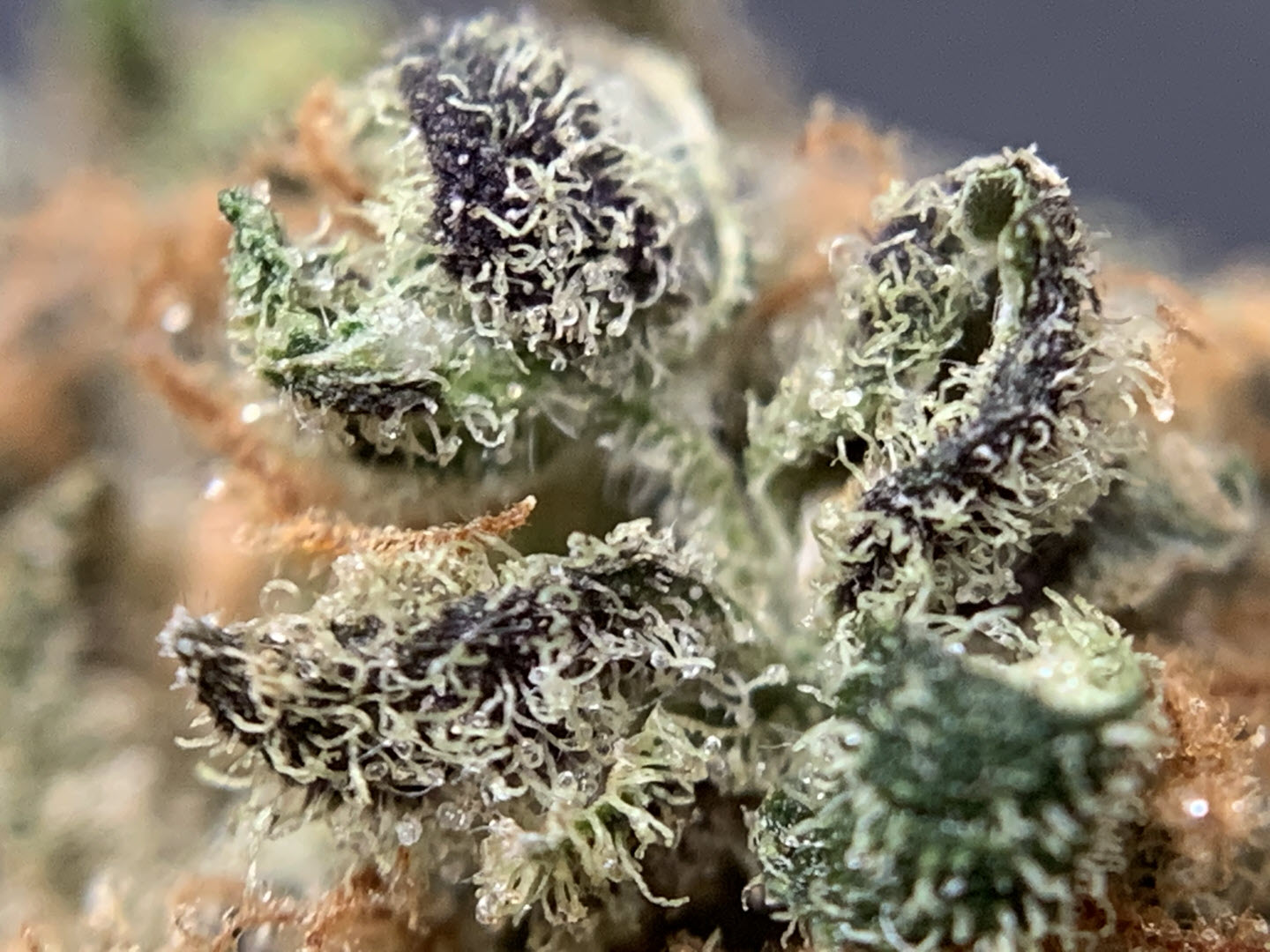 Look at this bud structure, ant the purps it has. My guy said he commented on the purps and the grower replied: 'My pheno purps hard and early.'
I had to explain this phenomenon to him and what the guy was talking about. Luckily I had my true green beauties to explain with. He couldn't believe that the green babies will end up with some purple to them in the end.
A few more notable shots before we talk about the bud itself...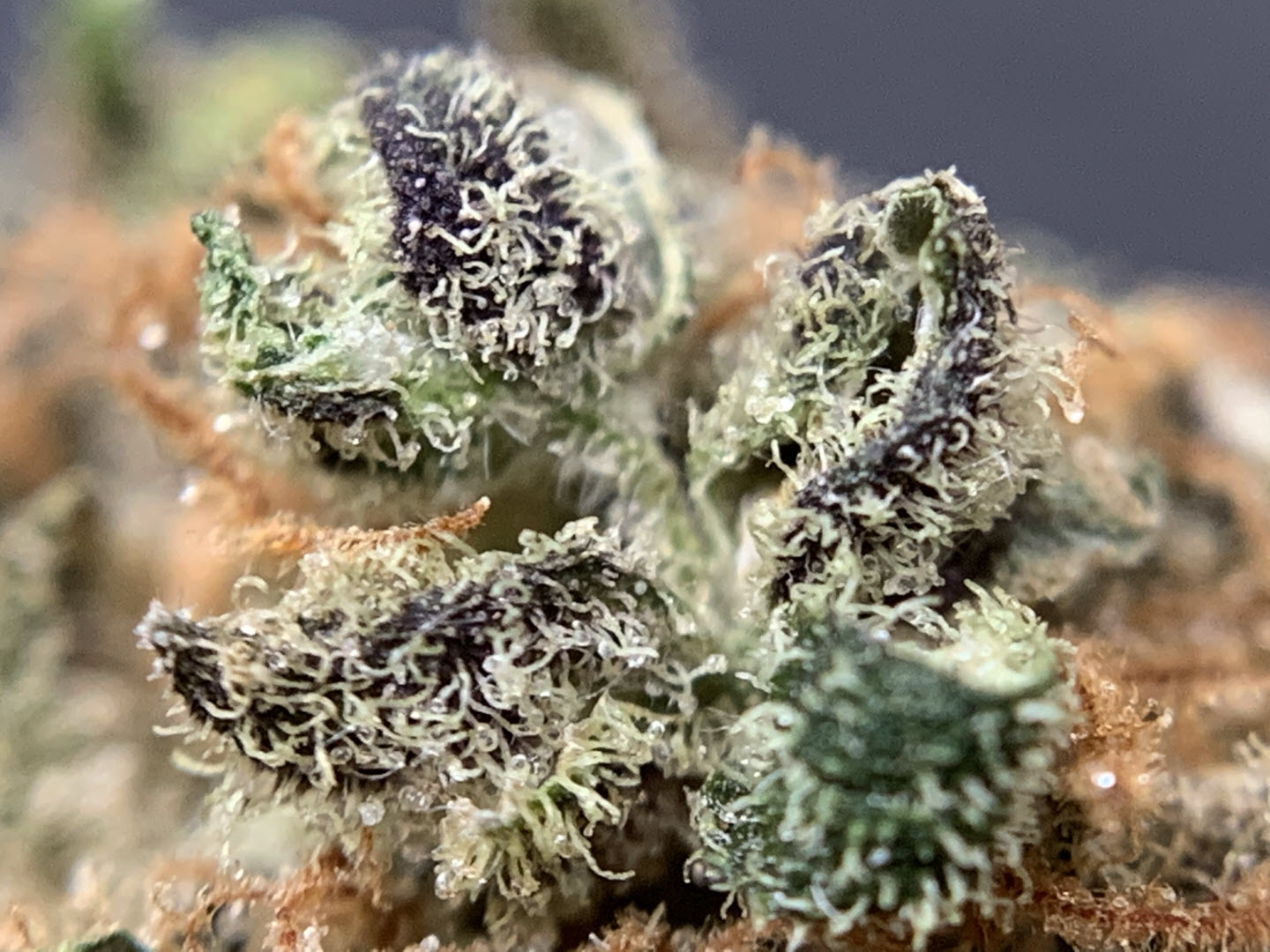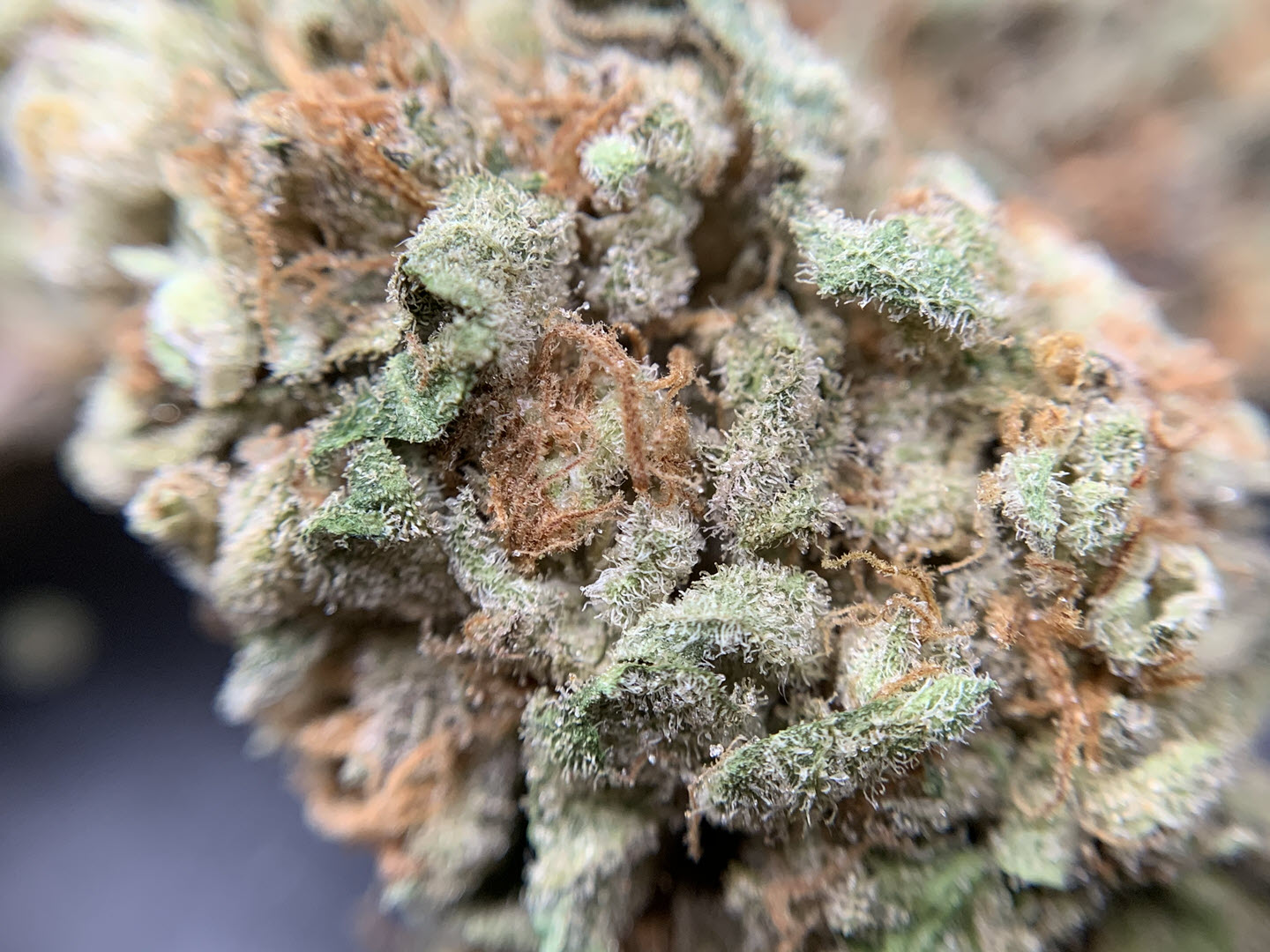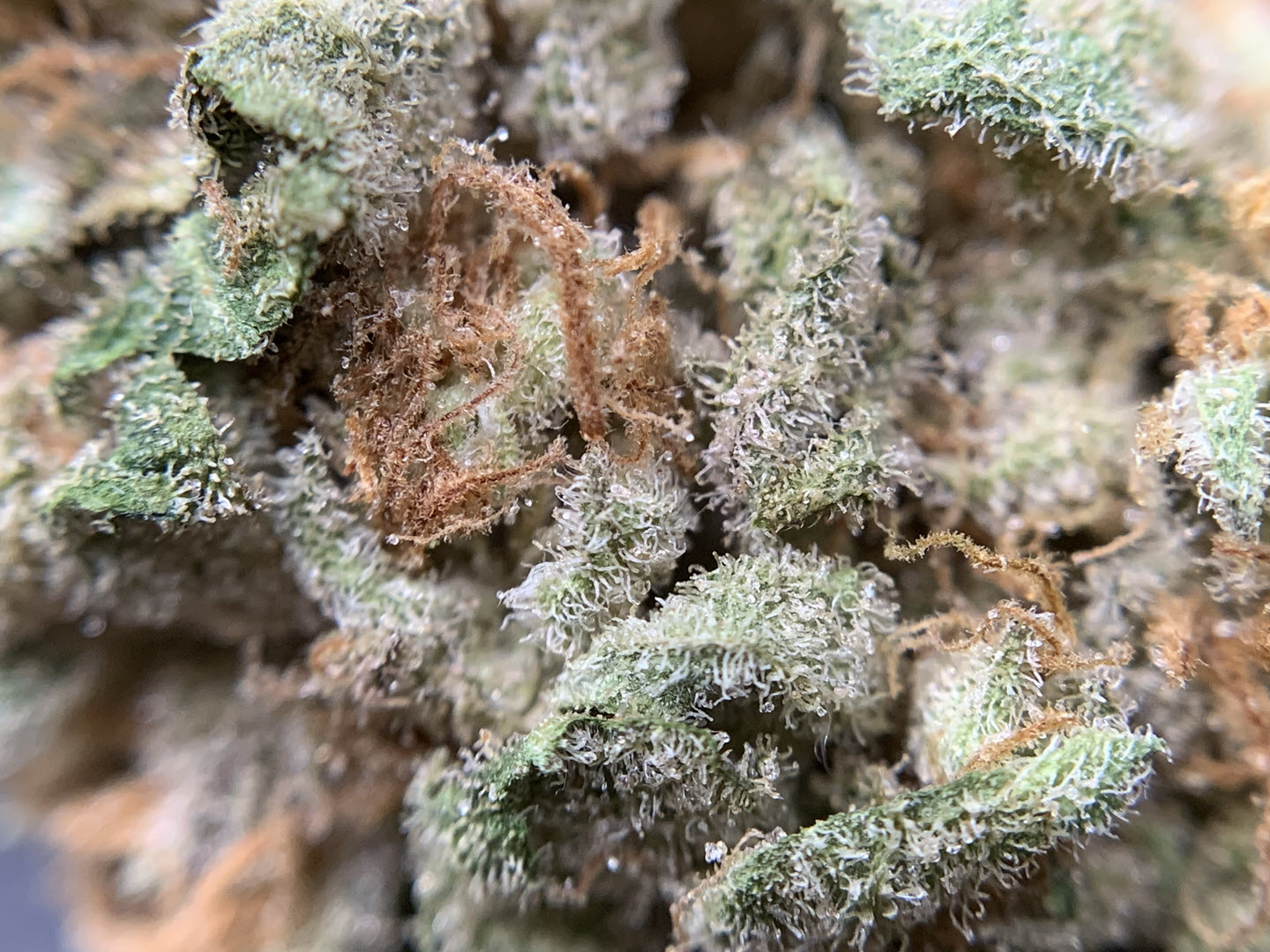 Let's see how it breaks up, as I said it's PGR free dense.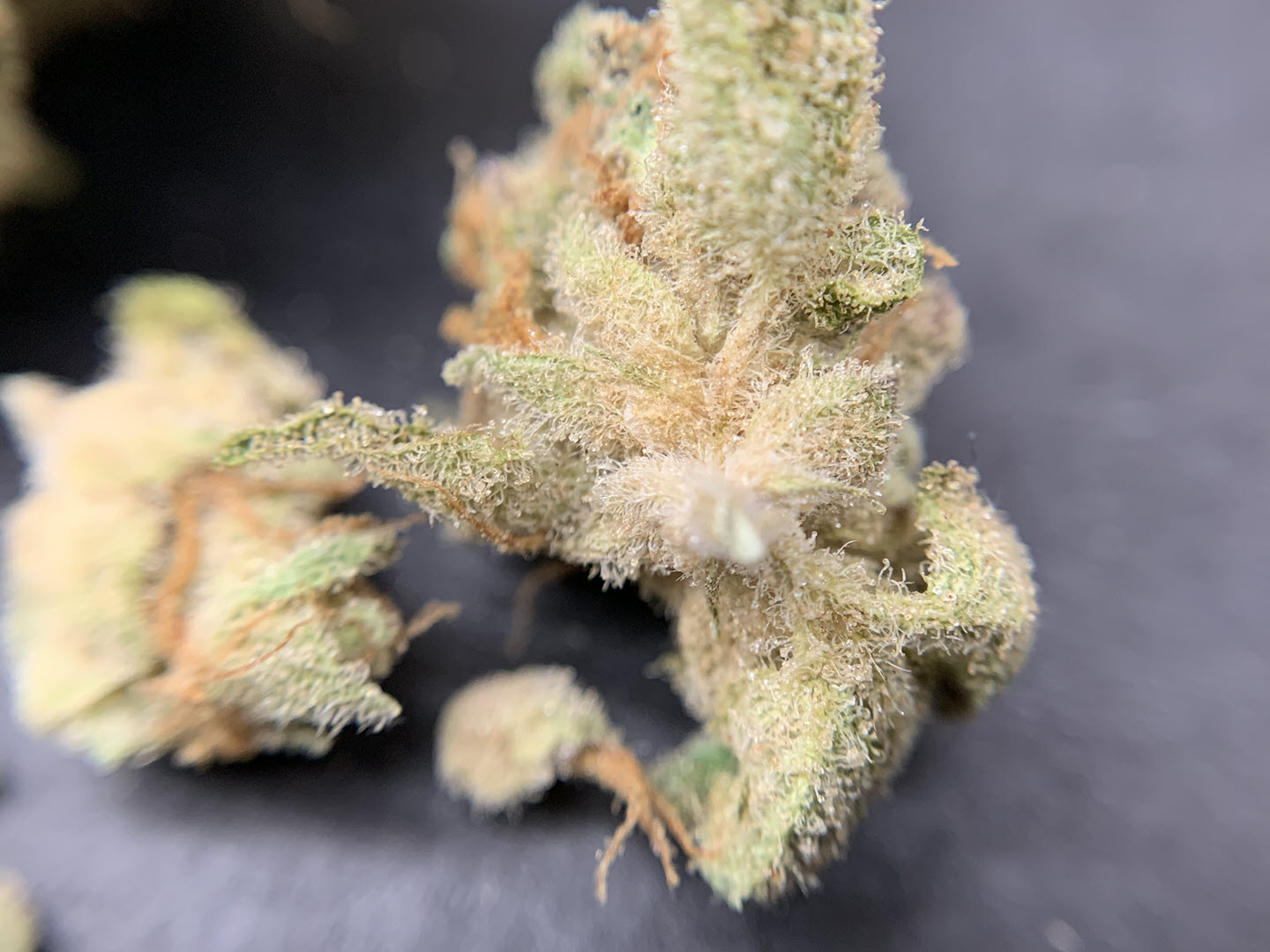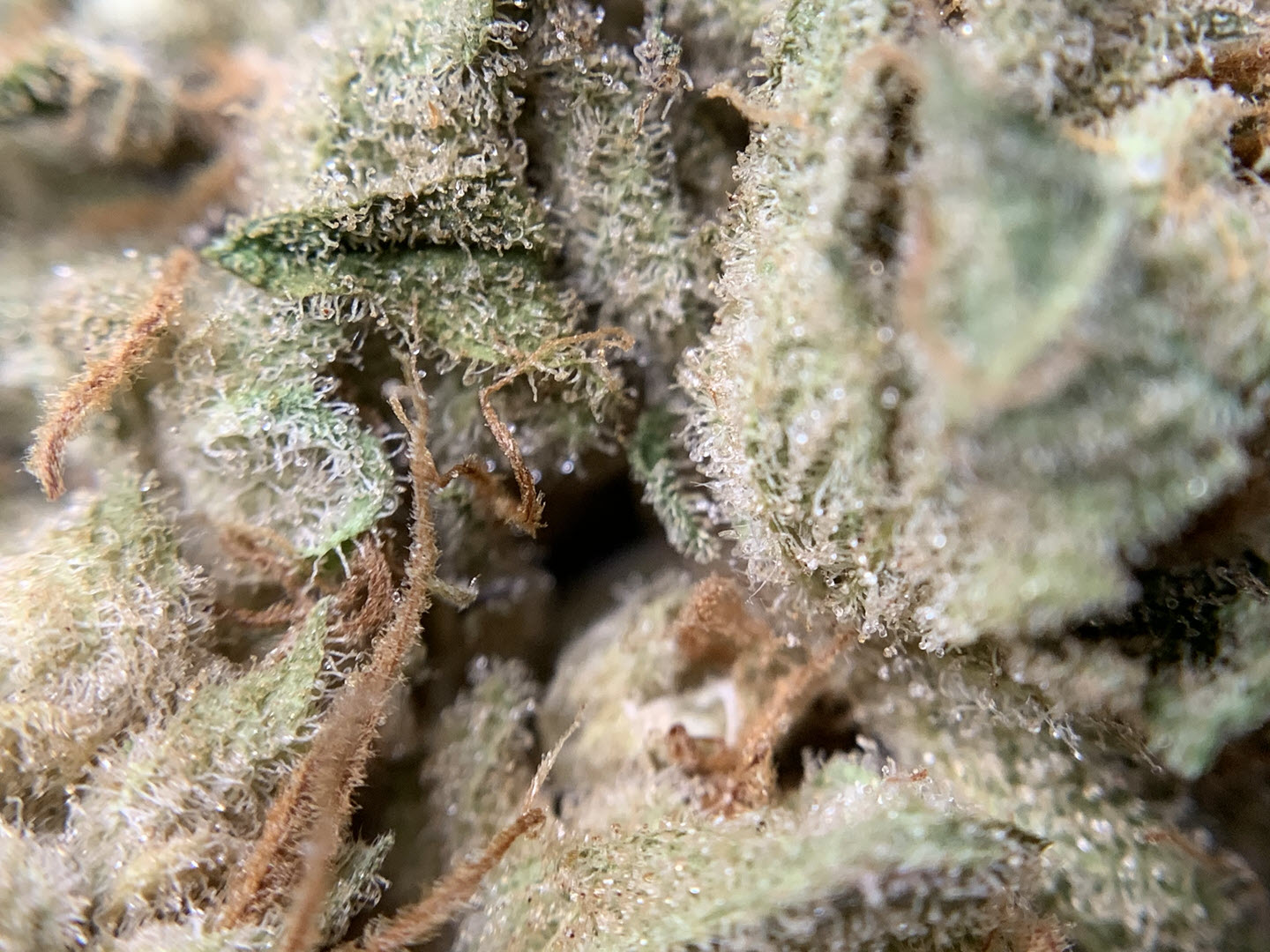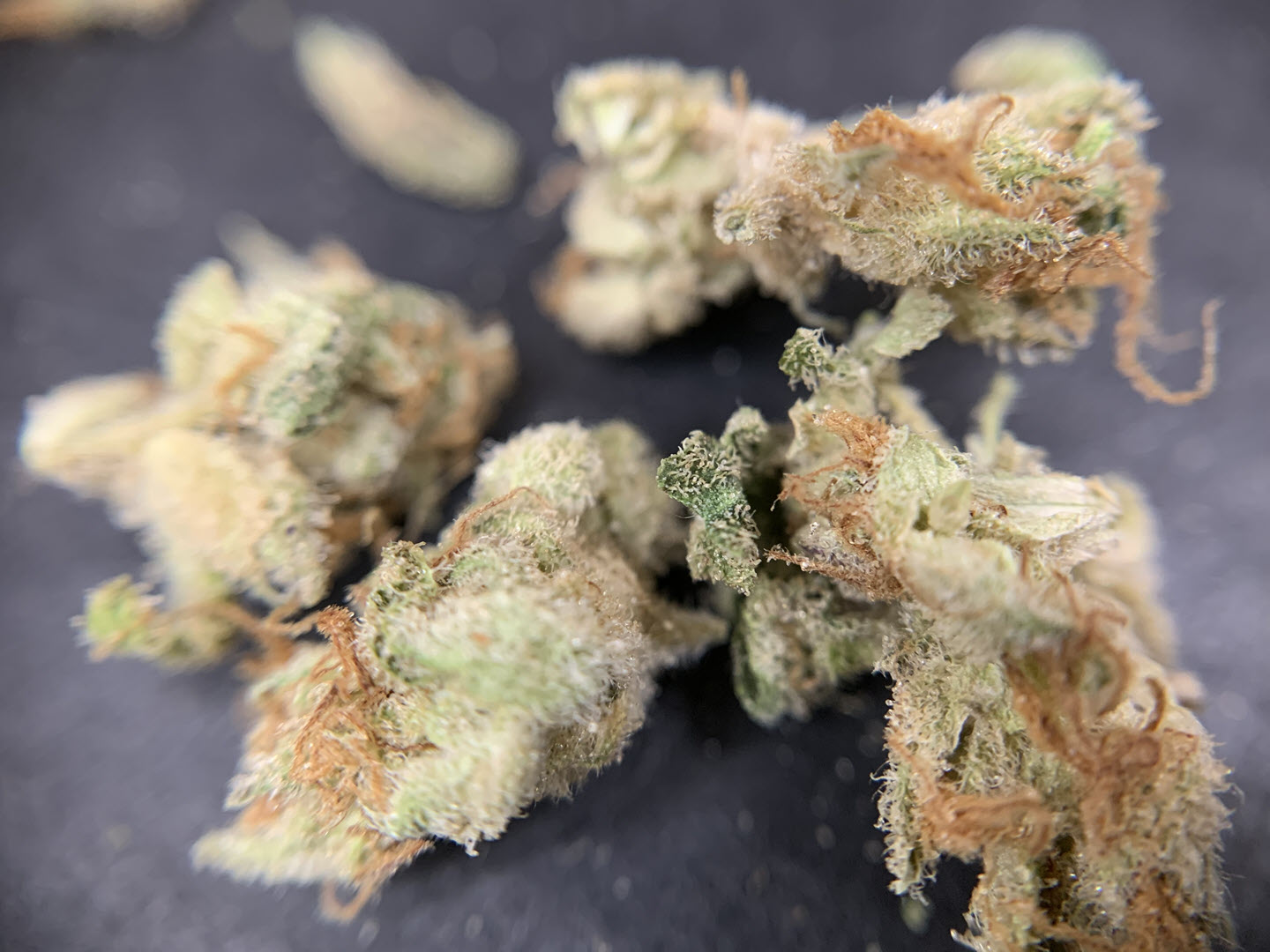 I really need to load this up. I'll pick the GreenHouseGlass LMNT one hitter for my method of dosing tonight.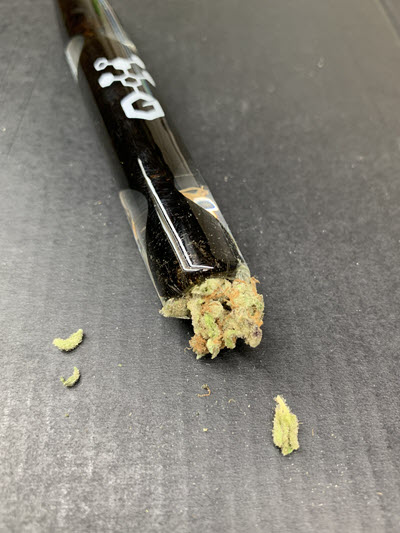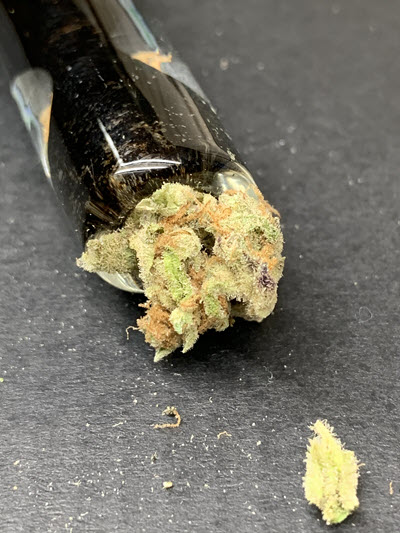 ---
The smell of the Critical cannabis strain as I break it up is of a pungent skunkyness with the hints of gas maybe a little pine. Quite a nice little smell one I can huff for sure.
The structure of this batch is light but a dense light, it breaks up nicely, and leaves a great stickiness to your finger tips.
Let me take a toke...
Quite the expansion power there! Cough Cough. So much for the hold in or the flavor check, I wasn't ready for that hit. No, it isn't harsh, it's atomic. The expansion once inside the lung was quite impressive, however now that I can breath again, let me take a smaller hit and savor that flavor.
To me, this is really gassy, even the smallest hit here is choking me up. Not in a bad way, in an incredible way. 3 hits in and she still pounds a punch with every hit. It is midnight here, well it'd be 11:00PM if it weren't for the daylight savings spring ahead, I should be winding down, this weed is winding me up! So I will write it up as an upper, a cerebral high.
I'm going to have to swallow down some of my freshly made THC CannaCoconut Capsules. About 4 to be exact, as this should be enough to counter act this uppity buzz I just enticed myself into.
Well anyways until next time, toe toe toke it up!
Relay
#cannabis
#canna-curate
#naturalmedicine
#archon
#neoxian
#ocd