Who else was up for playing Blade in 1998 beside Wesley Snipes, Marvel's vampire-slaying Daywalker?
While Wesley Snipes' iconic performance of Blade defined Marvel's "Daywalker" for a generation, what other actors were considered to play the role in 1998?
Some 24 years after Blade was released, the MCU continues to thrive in contemporary culture, giving the MCU's rampant success a solid foundation.
It is due in part to the passion and innovation of Wesley Snipes, who acted as well as produced Blade.
Entertainment Weekly's oral history of Blade celebrates the movie's 20th anniversary and offers an insightful look into Norrington's filmmaking process.
Some of these previously unknown tales include how Norrington orchestrated the iconic opening scene for "Blood Rave," New Line's acquisition of the rights to Blade from a bankrupt Marvel in 1996, and David Fincher being tipped to direct Blade before Norrington took over.
Despite this, perhaps the most interesting thing to come out of Blade's oral history is which other actors were considered for the role of Daywalker in 1998. The only name that comes to mind when you think of Wesley Snipes as Blade is Wesley Snipes, but two other big names with their own budgets were originally considered.
As a result, here is every actor who was considered for the role of Blade in 1998, with a breakdown of why Wesley Snipes was still the studio's top choice.
Check out the bios and facts about Wesley Snipes Kids and Where they are now.
​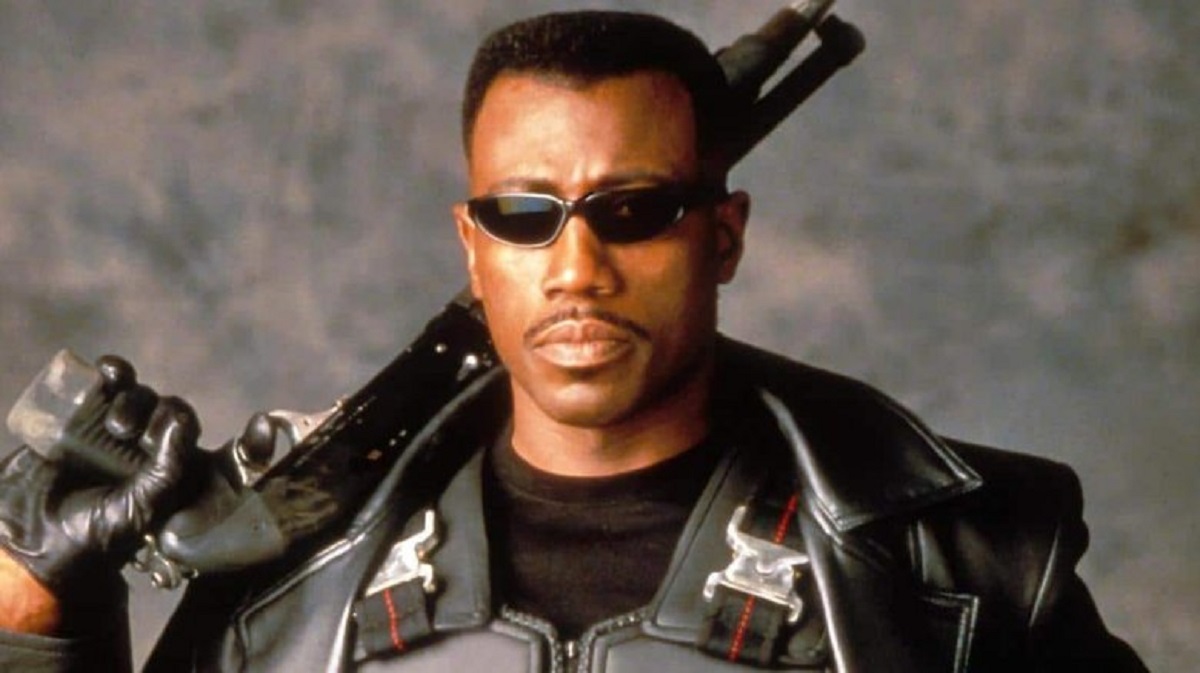 Denzel Washington
The then-New Line Studio head Mike DeLuca told the Blade production team in 1996 that he would make their movie for $40 million if Denzel Washington joined the cast.
As a bona fide star with Spike Lee's Malcolm X, The Pelican Brief, and Crimson Tide under his belt, Washington was unsurprising that he made several New Line executives' lists to play Blade in the late 1990s.
Washington had experience with grittier action flicks like Wesley Snipes, with Blade's leading man needing to be capable of executing the intricate martial arts scenes both director Richard Norrington and screenwriter David S. Goyer had imagined.
There's no doubt that Denzel Washington as the Daywalker Blade would have undoubtedly changed the complexion of the iconic character.
Despite Washington's potent one-liners in Blade, his measured and often calm demeanor in so many roles may have been a deterrent to the bloodlust Blade constantly fights. Washingon then went on to star in Gregory Hoblit's Fallen, which was also released in 1998, and provided an equally gripping platform for Washington to showcase his acting skills.
​
Laurence Fishburne
Blade's other big-name co-star in 1996 was Lawrence Fishburne, whose involvement was valued at around $20 million by DeLuca. Blade was released a year before The Matrix, but Fishburne was still a big star in the movie industry, appearing in Sam Neill's Event Horizon, John Singleton's Boyz n the Hood, and Francis Ford Coppola's seminal Apocalypse Now.
During his time, Fishburne was drawn to militant-style, action-packed characters, which is consistent with Blade's approach to hunting the vampires he despises.
Even though Fishburne will forever be known as Morpheus from The Matrix trilogy, he was a likely candidate for Blade. The Matrix's release proved Fishburne would have been excellent at performing Blade's choreography due to his stunt work in films like Deep Cover and Red Heat, even prior to The Matrix's release.
In the end, New Line's casting of Wesley Snipes as Blade made way for Laurence Fishburne to play Morpheus - so it is hard to argue with how Blade's casting played out.