A new public Hive Node
Serving a public HIVE node to the community was a long time to-do item for me, as of today, that to-do item becomes a reality. The node is accessible at https://hived.emre.sh.
I've been silently testing things on the node in the last couple of days, and so far it's running stable.
Specs
CPU: AMD EPYC™ 7502P 32-Core
Memory: 128GB DDR4 RAM
Storage: 2TB NVMe (For Hivemind and Hived data only)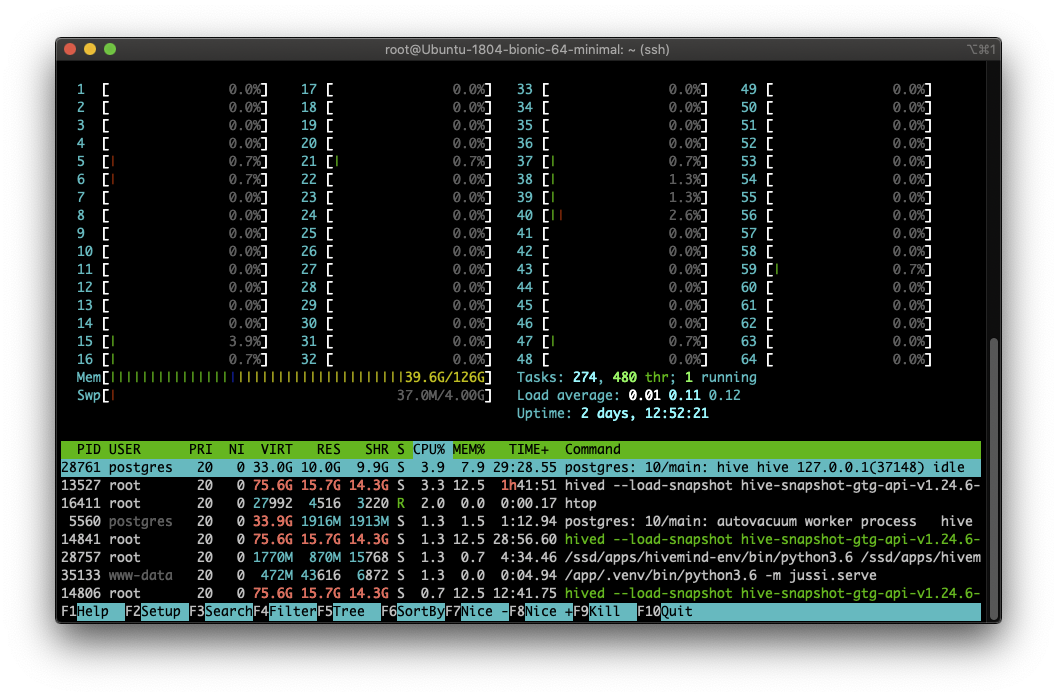 Things are pretty calm, at the moment.
---
The server is located in Finland, at the moment. As time passes, and I get more time budget and experience with the public API maintenance, I plan to add one more instance (preferably somewhere different than Finland) and load-balance the domain.
Even though I've maintained a Hivemind instance for a year before, the whole API node setup is new to me, and I'll be learning in the process. So, there may be some bumps in the road, but I will try to keep the node with a good uptime record.
If you're a developer, if you have an app, if you want a different node in your Keychain, you can just use https://hived.emre.sh as a node, contribute to testing and decentralization. :)
Use the node on PeakD

https://hived.emre.sh is a whitelisted node on PeakD, and you can select it as a default node on your settings page. You can also check out the API benchmark tool to see which node works best for you.(Greetings to @asgarth for quick reaction and update on PeakD)
Credits
Credits go to @gtg for setting up the starter kit, and @deathwing for the occasional help in the process, and @themarkymark for the initial testing.
Vote for my witness
If you appreciate what I do, consider casting a vote on Hivesigner or on PeakD.