Wow! Things have changed a lot for me in the last year.
4 Reasons You Should Vote For @patrice As A Witness Today!
I wasn't expecting so much support from everyone. Neither was I expecting to be number #83 on the witness list by the time I was able to write my witness proposal. I really appreciate the support everyone has shown me.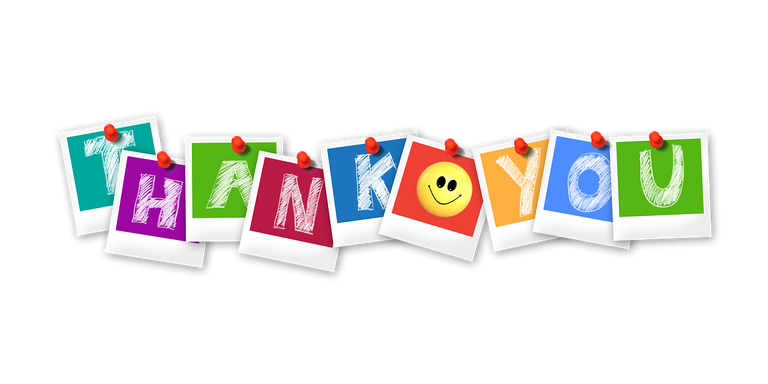 source
When I started my journey here on Steemit I was searching for something to do with myself while I recovered from a recent illness. I never dreamed I'd find a something that 'fit' me.
I took a few months hiatus but since my return 4 months ago I've made Steemit my full time job. I've been content to work behind the scenes and post on issues I think are important in the community. I'm not one to seek the spotlight and honestly without the support and encouragement of @stellabelle and a fellow member of SteemCleaners @anyx I probably wouldn't have decided to run for witness.
As I said in a previous post I look at this as a serious undertaking whether or not a witness is number #200 or #1.
Someone asked me why I want to be a witness... For me it isn't about being a witness, it is how I can make a bigger difference in the community by becoming a witness. I want to work with the already great group of witnesses we have and initiatives on Steemit to pool resources to not only fight abuse but support new members.
Current Projects
I am a founding member of @steemcleaners. In the recent months I've started developing steemcleaners.org to be used as a tool for reporting and handling abuse. With the influx of users will come more spam & abuse. We need to have in place a scalable solution.
I created @spaminator to deal with a specific area abuse and do it somewhat differently than @steemcleaners. @spaminator takes a less hands on approach to most issues and will illicit community support and involvement. It's also a way for everyone in the community to voice their opinion on what spam is and how it should be dealt with.
We've recently added a new member to the team with some programing skills & we look forward to developing tools to not only stop spammers but help educate new users coming in from other social platforms that need guidance.
Short Bio
My name is Patricia. I'm 44 years old and a grandmother of two living in the Mid south, USA.
I quit high school when I was 18 and started college majoring in accounting. After a year and with the birth of my son I quit college and went to work bar-tending.
I've worked in several fields and have held numerous jobs over the years as I've moved every 2 to 6 years. I currently hold a CDL drove 18 wheelers when I was younger. I absolutely loved the few years I worked as a school bus driver for special education students.
In the late 90's I was hired as a computer tech at CompUSA, later I worked at a local computer store and eventually found my way to a business process outsourcing company where I was hire as their network administrator.
I worked in the cigar industry until 2010 when I returned to the Mid South. Not long after I returned home I was contacted by a friend who needed someone to freelance for a startup company providing help desk support and remote network monitoring, unfortunately they closed their doors earlier this year.
Vote
You can vote for me here: https://steemit.com/~witnesses
Scroll to the bottom of the page and add patrice under "If you would like to vote for a witness outside of the top 50, enter the account name below to cast a vote."

---


Image by @atopy