It's been a while since I've made one of these, but I've been extremely busy with many things.
Over the past few months, I've been spending a lot of time working on @privex related projects, and most recently, SteemEngine (tired of waiting for SMTs? @aggroed, @harpagon and @yabapmatt already made them a reality!)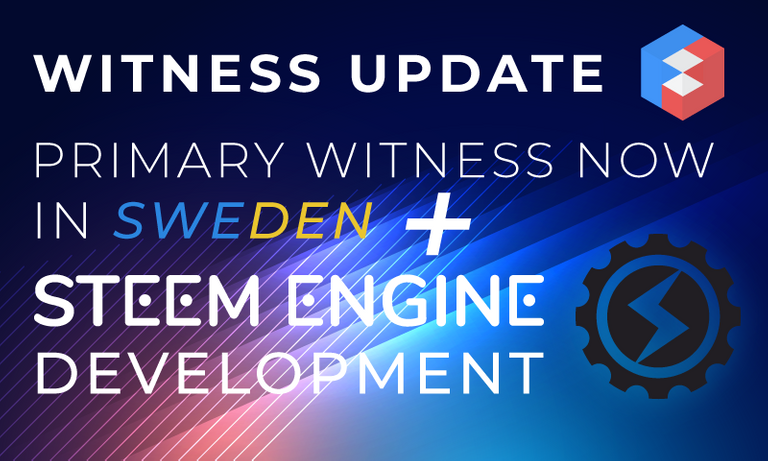 Tl;Dr; version
Sweden Witness
In mid-February, @privex received several high-end Haswell-based Intel Xeon servers for our Swedish region. I purchased two of them from
the company (i.e. I own the physical servers, they're not rented).
On Friday (29 Mar), I finally set up one of the servers as my new Primary Witness Node, helping to reduce the current
centralization of witness servers in Germany.
The witness server is hosted at @privex's Sweden Datacenter, running on Privex's physical network and IP space, with
a blazing fast 10gbps network connection.
| | Specifications |
| --- | --- |
| CPU | 2x 10c/20t Intel Xeon E5-2660 v3's (Haswell) running at 3.3ghz turbo |
| RAM | 128gb of DDR4 ECC RAM @ 2133mhz |
| Disks | 2x 500GB Samsung 970 EVO's (PCI-e NVMe) running in RAID 0 |
| Network | 10gbps (yes, 10,000 mbps) via Privex Inc. (AS210083, we're a real ISP now) |
| Power | Dual hot-swap PSUs, each connected to a separate power feed protecting it from power surges/outages |
This server has now been set as my Primary node, and started producing blocks on Friday, 29 Mar 2019, at approximately 10:10 PM UTC-0.
I now have a total of four geo-diverse witness servers, ensuring reliable block production as a top 20 witness:
Sweden (Primary)

2x Xeon Haswell 2.6ghz (3.3ghz turbo), 128GB DDR4 ECC 2133mhz, 2x 500gb Samsung 970 EVO PCI-e NVMe

Finland 1 (Secondary)

2x Xeon Skylake 3.8ghz, 64GB DDR4 ECC 2400mhz, 2x 512gb Samsung PM981 512gb PCI-e NVMe

Finland 2 - (Tertiary)

Core i7 Kaby Lake 3.6ghz, 64GB DDR4 2133mhz, 2x 500gb Micron SSD

Germany (Last line, oldest and weakest server)

Core i7 Sky Lake 3.4ghz, 64GB DDR4 2133mhz, 2x Crucial 500gb SSD
CryptoToken Converter

Open Source
CryptoToken Converter is an open source project released under the GNU AGPL 3.0.
You can find it HERE on Privex's Github
What can it do?
This project was originally developed to be used by SteemEngine, however it has been designed
to fit many different purposes, for example:
It could be used to run an instant crypto converter site, similar to @blocktrades or ShapeShift.
It could be used to run a pegged token gateway, allowing either one-way or two-way conversions between a pegged token, and the
asset which it's pegged against (e.g. Bitcoin <-> Pegged Bitcoin Tokens)
The payment handling code is designed to be robust and reliable, it can be taken and used for handling any form of cryptocurrency payments
Out of the box, it supports / includes:
Sending, issuing and receiving SteemEngine Tokens
Sending and receiving any cryptocurrency which has a coin daemon with a JSONRPC API that's backwards compatible with bitcoind (e.g. Litecoin, Dogecoin, Bitcoin Cash)
Adjustable percentage exchange fee (default 0%) per conversion
Automatically takes any blockchain fees out of the final amount sent
Automatic conversion between user defined coin pairs, with adjustable "exchange rate" per coin pair

Generates deposit addresses mapped to the coin pair for address-based coins such as Bitcoin
Scans incoming deposit memos for account-based coins such as SteemEngine Tokens (they run on the Steem network)

A user friendly admin panel with the ability to create user groups with different permissions, allowing you to create more restricted
admin accounts for your customer service team

Included in the admin is a Coin Health / Status dashboard, for quickly checking which coin daemons / APIs are functioning properly, and the balances of their wallet / account
Browsable REST API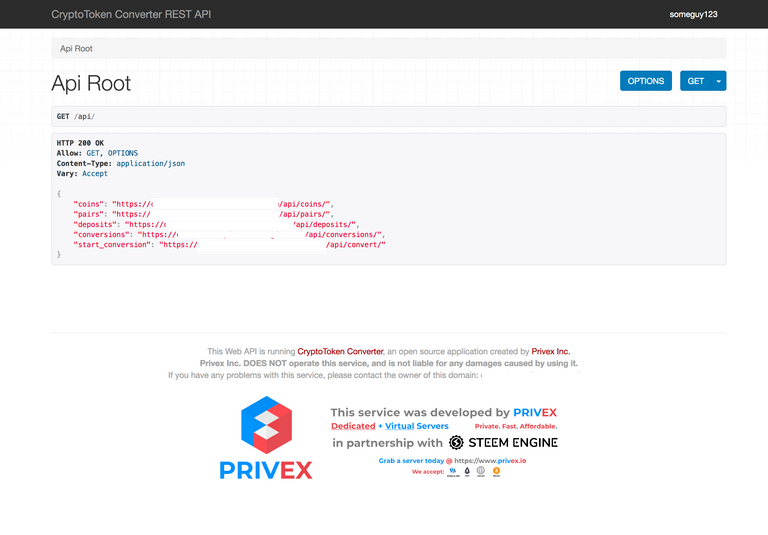 The project includes a browsable REST API, making it extremely easy for developers to dig into the API and play with it, without having to use command line tools such as http (HTTPie) and curl, or having to write scripts.
Documentation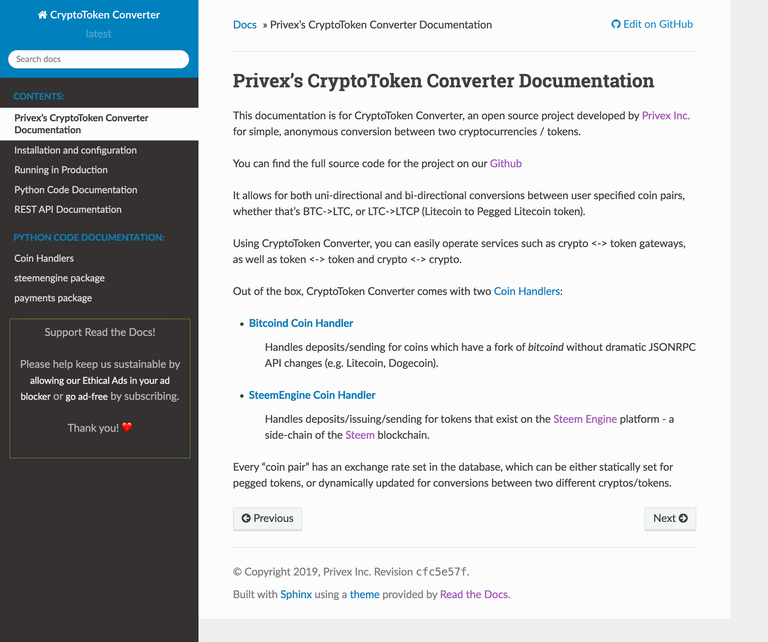 Unlike a lot of open source projects, many hours have been put into documentation, ensuring developers can easily install and configure it, as well as develop for it.
The documentation includes information on how to use the API, as well as a section on Coin Handlers, explaining with code examples how to add a new cryptocurrency network to the system.
https://cryptotoken-converter.readthedocs.io/en/latest/
---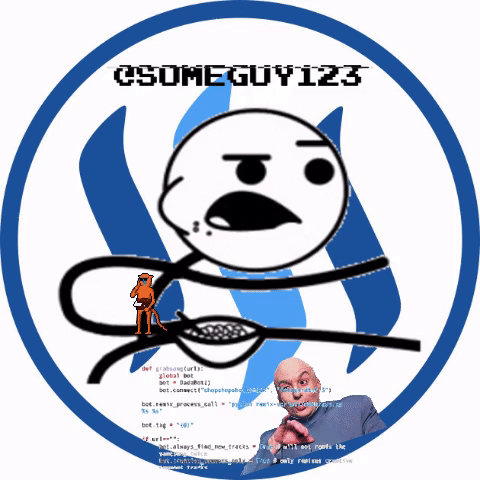 GIF Avatar by @stellabelle
---
Do you like what I'm doing for STEEM/Steemit?
Don't forget to follow me for more like this.
---
Have you ever thought about being a witness yourself? Join the witness channel. We're happy to guide you! Join in shaping the STEEM economy.
Are you looking for a new server provider? My company @privex offers highly-reliable and affordable dedicated and virtual servers for STEEM, LTC, and BTC! Check out our website at https://www.privex.io
---