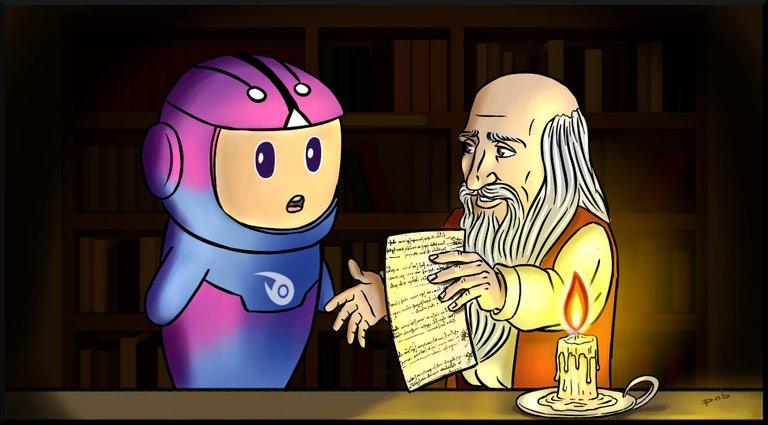 Thanks to @pab.ink for making this fantastic drawing!
This is report #25 and #26 of the translation activity conducted in collaboration with @utopian-io (you can find the previous report HERE).
We hope you all had a great Christmas! This report starts with a positive note: in the last 2 weeks we managed to vote every contribution. It won't be always possible to vote everyone but it is certainly great to be able to vote as many contributions as possible. As we can see from the table below, the number of contributions dropped slightly, this could be attributable to the exams week that preceded the holidays and the approaching of Christmas holidays itself.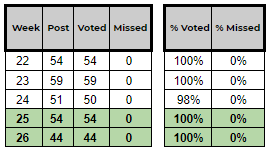 However, we are grateful to all users that contributed despite the holidays.
We would like to take this opportunity to thank you again for keeping us busy and wish you a happy and peaceful Holidays!
Below you can find the stats for Week #25:
December 2 2018 -:- December 8 2018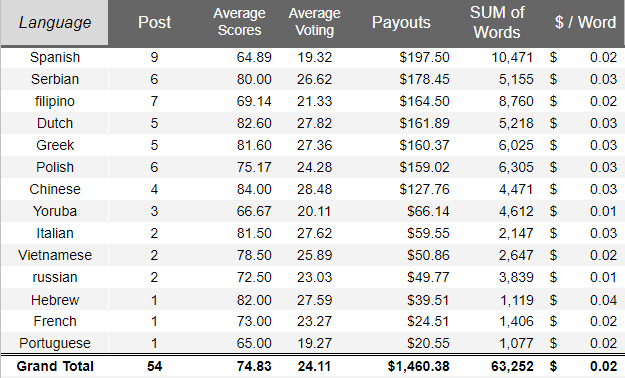 and week Week #26:
December 9 2018 -:- December 15 2018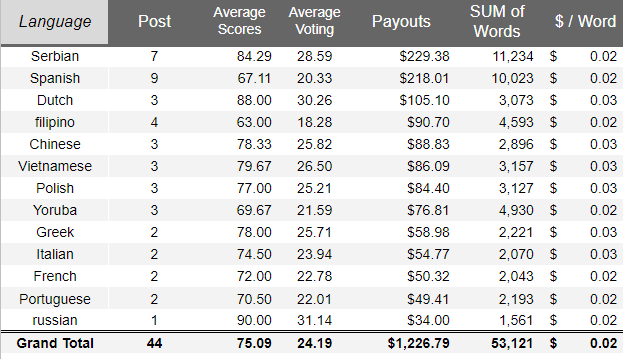 ---
Additional Charts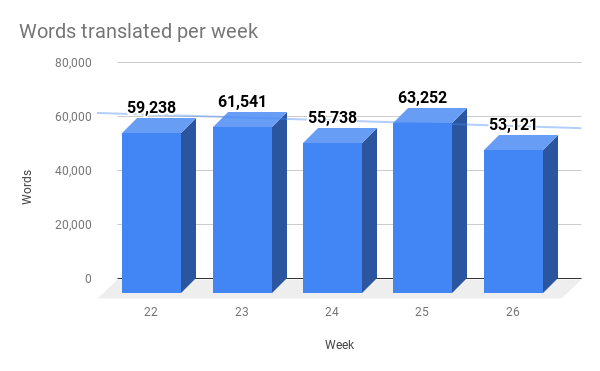 ---
Stay tuned for the next report!
The aim of this report was to provide complete transparency
about the development of this project.
---

CC0 Image - Creative Commons, thanks to @mrazura for ITASTEM logo.
CLICK HERE AND VOTE FOR DAVINCI.WITNESS
DAVINCI WITNESS TRAIL


If you are the owner of an Open Source project on Crowind platform and you want to translate it with our help and the support of @utopian-io please join our discord server and chat with us.


DAVINCI WITNESS DISCORD SERVER


If you would like to delegate to Davinci.Witness you can do so by clicking on the following links:
50 SP, 100SP, 250SP, 500SP, 1000SP, 5000SP.
Be sure to leave at least 50SP undelegated on your account.