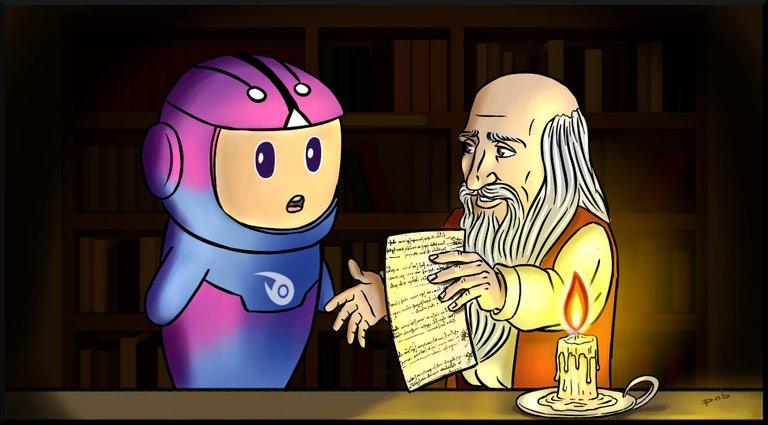 Thanks to @pab.ink for making this fantastic drawing!
This is the report from week #34 to #38 about the translation activity conducted in collaboration with @utopian-io (you can find the previous report HERE).
It's been a while since our last report and with this post we want to catch up with some of the previous weeks that have not been reported.
If we look at the table below, the most obvious thing we will notice is that since the implementation of the cap of 5 contributions per team, we are no longer skipping posts and all contributions are being voted according to their score. We can't always guarantee a vote to everyone but we will try our best to balance things out.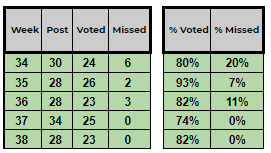 The artificial decrease in the volume of contributions is leaving us with some spare VP in the Davinci Trail. For this reason, we decided to increase the voting weight of our internal trail. If we consider also the recent power-up we did, now our trail should start giving some decent rewards.
Another thing worth mentioning is that most members of the Spanish team are from Venezuela and because of recent developments, they are experiencing power outages. Some members are already back online but others are still having issues, we hope that their situation will stabilize.
Below there are some tables regarding the activity in the previous weeks from week #34 to week #38
Below you can find the stats for Week #34:
February 3 2019 -:- February 9 2019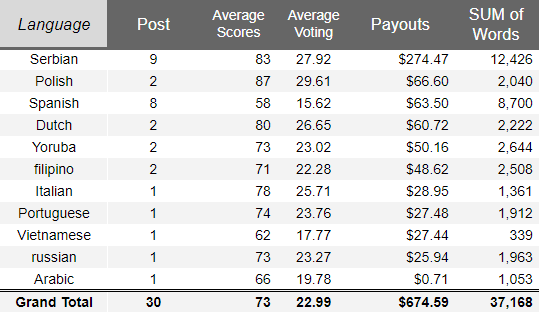 Week #35:
February 10 2019 -:- February 16 2019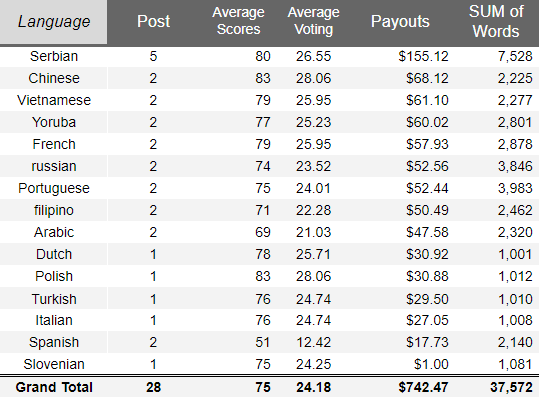 Week #36:
February 17 2019 -:- February 23 2019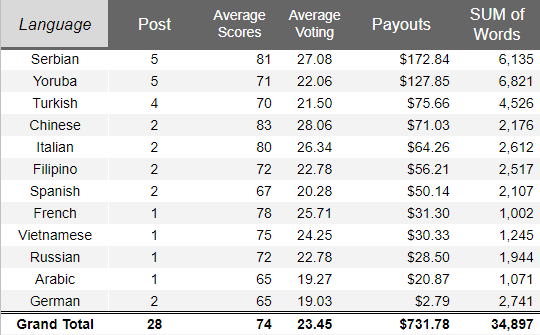 Week #37:
February 24 2019 -:- March 2 2019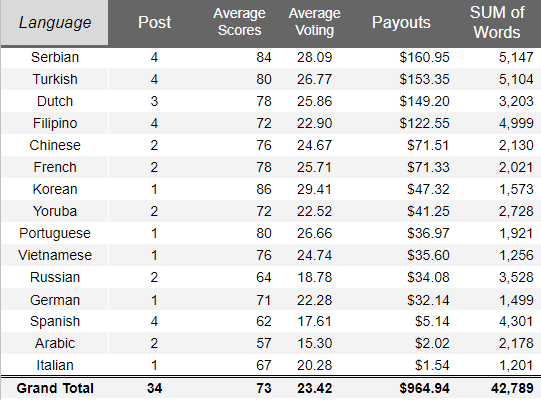 Week #38:
March 3 2019 -:- March 9 2019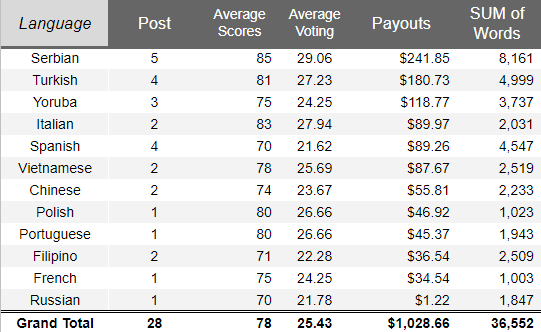 ---
Additional Charts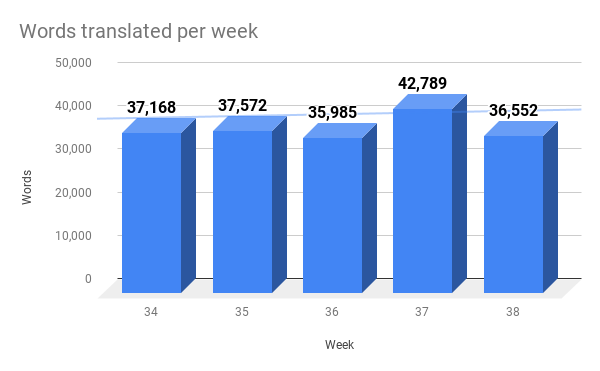 ---
Stay tuned for the next report!
The aim of this report was to provide complete transparency
about the development of this project.
---

CC0 Image - Creative Commons, thanks to @mrazura for ITASTEM logo.
CLICK HERE AND VOTE FOR DAVINCI.WITNESS
DAVINCI WITNESS TRAIL


If you are the owner of an Open Source project on Crowind platform and you want to translate it with our help and the support of @utopian-io please join our discord server and chat with us.


DAVINCI WITNESS DISCORD SERVER


If you would like to delegate to Davinci.Witness you can do so by clicking on the following links:
50 SP, 100SP, 250SP, 500SP, 1000SP, 5000SP.
Be sure to leave at least 50SP undelegated on your account.