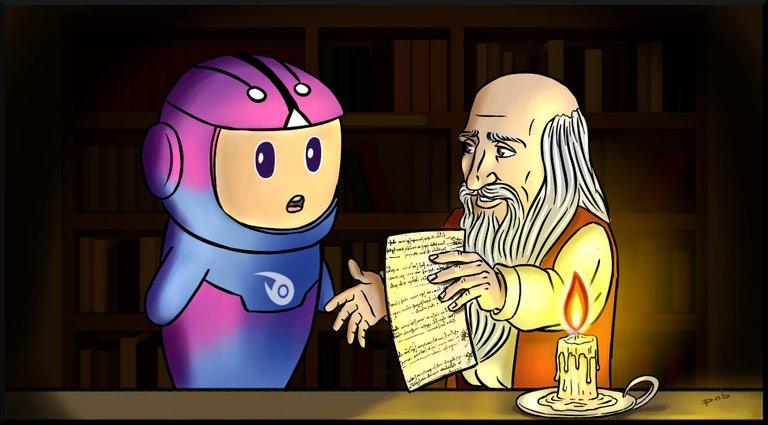 Thanks to @pab.ink for making this fantastic drawing!
This is the report from week #39 and #40 about the translation activity conducted in collaboration with @utopian-io (you can find the previous report HERE).
Here we are again after some time without reporting: from now on we'd like to recap the previous weeks that have not been reported and finally catch up with the more recent ones.
We'd like to remind you once more that we had to introduce a cap of 2 contributions per translator (max 5 contributions per team): our aim is to have most of the posts to be voted, according to their score.
For additional information check our Guidelines.
As we can see in the following tables, translations number fluctuated between 25 and 30, with a quite stable percentage voted.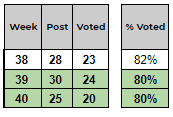 We constantly work on improving this category and we are pleased to announce that the Hebrew team have a new translator since last March: @ilijana. She is doing great, keep up the good work!
We want to invite every member of this community to give his/her support, voting our witness @davinci.witness.
It's also very important to join DaVinci trail that votes mainly our translations: it's the simplest way to get a higher vote on our contributions and help to grow this group made by hardworking people.
Below there are additional statistics regarding payouts and words translated.
Below you can find the stats for Week #39:
March 10 2019 -:- March 16 2019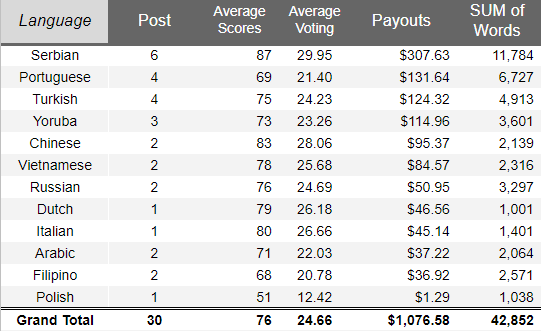 Week #40:
March 17 2019 -:- March 23 2019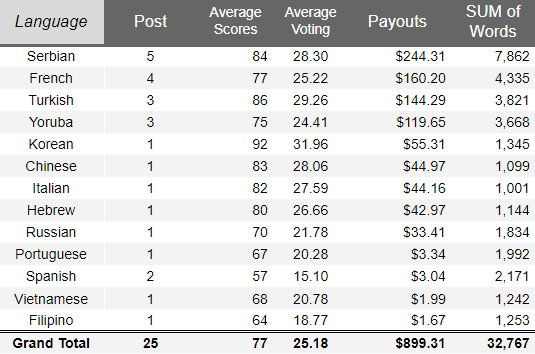 ---
Additional Charts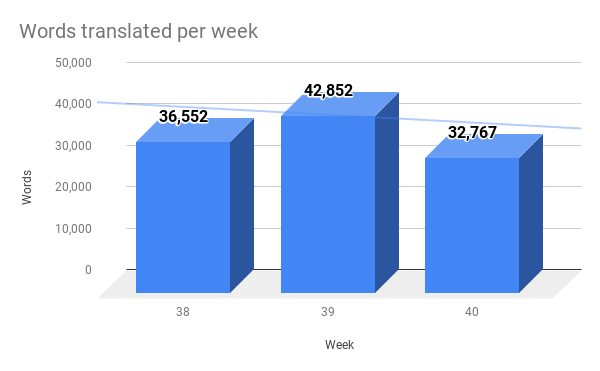 ---
Stay tuned for the next report!
The aim of this report was to provide complete transparency
about the development of this project.
---

CC0 Image - Creative Commons, thanks to @mrazura for ITASTEM logo.
CLICK HERE AND VOTE FOR DAVINCI.WITNESS
DAVINCI WITNESS TRAIL


If you are the owner of an Open Source project on Crowind platform and you want to translate it with our help and the support of @utopian-io please join our discord server and chat with us.


DAVINCI WITNESS DISCORD SERVER


If you would like to delegate to Davinci.Witness you can do so by clicking on the following links:
50 SP, 100SP, 250SP, 500SP, 1000SP, 5000SP.
Be sure to leave at least 50SP undelegated on your account.