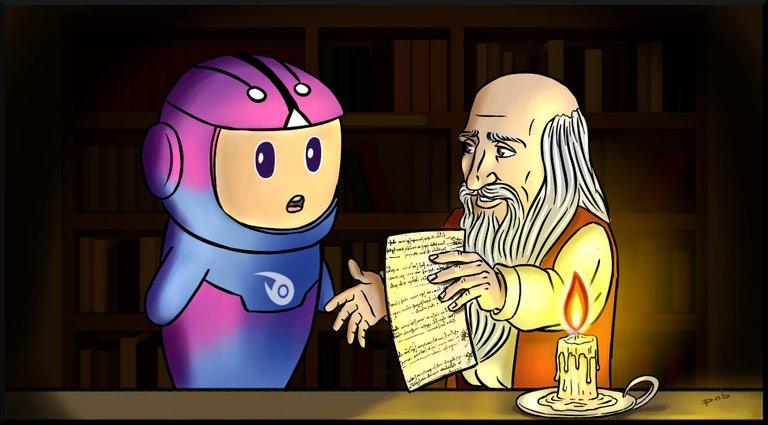 Thanks to @pab.ink for making this fantastic drawing!
This is the report from week #55 to #56 about the translation activity conducted in collaboration with @utopian-io (you can find the previous report HERE).
Summer has begun, at least in the Northern hemisphere, hence we are a little late. As you can appreciate, our statistics show a regular trend, quite stable.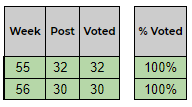 Meanwhile, our main partner Utopian-io made an important announcement you can read here: they are forming a new company. To complete this transition, Utopian needs to suspend all the activities starting from the 31st of July 2019.
Although we are working to obtain a delegation to keep the translation project running, we will have to pause the activities on July 31st.
As we have already mentioned on Discord, you will be free to continue supporting open source projects but we won't be able to distribute incentives after July 31st.
One good news is that Obyte launched a campaign to reward every approved translator completing the Obyte wallet translation by the end of August with 400 MB.
You can find more information here.
---
Below you can find the stats for Week #55:
Jun 30 2019 -:- Jul 6 2019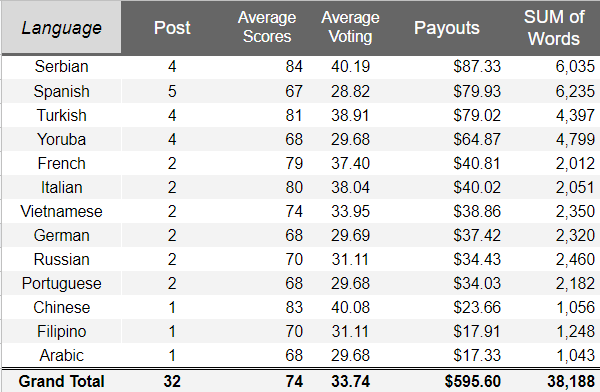 Week #56:
Jul 7 2019 -:- Jul 13 2019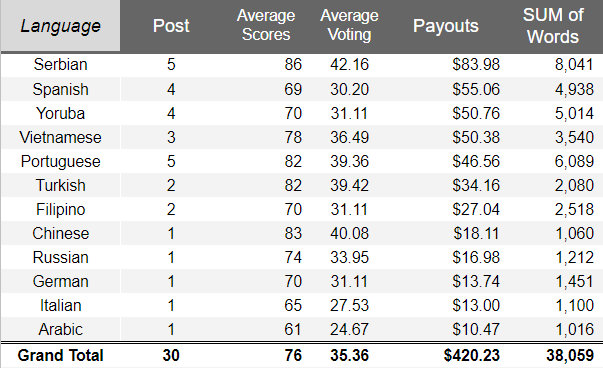 ---
Additional Charts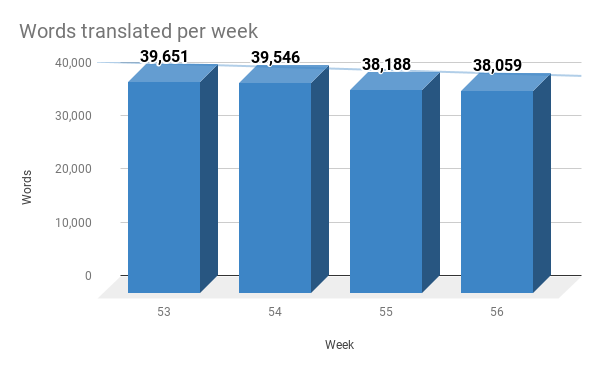 ---
Stay tuned for the next report!
The aim of this report was to provide complete transparency
about the development of this project.
---

CC0 Image - Creative Commons, thanks to @mrazura for ITASTEM logo.
CLICK HERE AND VOTE FOR DAVINCI.WITNESS
DAVINCI WITNESS TRAIL


If you are the owner of an Open Source project on Crowind platform and you want to translate it with our help and the support of @utopian-io please join our discord server and chat with us.


DAVINCI WITNESS DISCORD SERVER


If you would like to delegate to Davinci.Witness you can do so by clicking on the following links:
50 SP, 100SP, 250SP, 500SP, 1000SP, 5000SP.
Be sure to leave at least 50SP undelegated on your account.