Firstly I want to state that this is how I see this situation, you are entitled to your own oppinions
First of all I want to say to those who don't know that top 20 witnesses are the ones who run the chain, voting for witnesses doesn't take any resources from you (except a minute and a transaction)
Everyone has 30 witness votes which they should use right now on our ex top 20 witnesses (So everyone who are currently on the spots 21-41)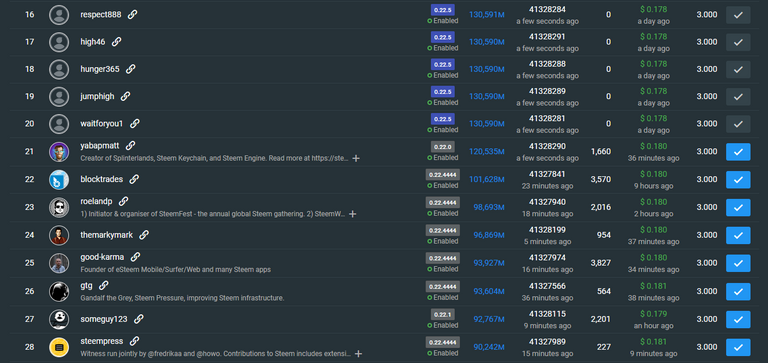 If you don't know what is going on yet, then shortly
Justin Sun bought steemit inc off of Ned.
Then our witnesses made a decision to freeze Justin Sun's STEEM
Justin Sun made some sort of deal with exchanges to vote his bot accounts to top 20 witnesses to regain control over his stake (and maybe more)
We got binance and that other exchange to unvote the witnesses I believe, which makes @yabapmatt only 10 Million SP Shy of a top 20 spot
Here is where we need you !
Please go to https://steempeak.com/me/witnesses and vote for AT LEAST ONE (Feel free to use all of your 30 votes) of these witnesses that have a profile pic and currently are (21-51 spot)
I will list the 10 first witnesses that are not bots
Our witnesses are
@yabapmatt
@blocktrades
@roelandp
@themarkymark
@good-karma
@gtg
@someguy123
@steempress
@anyx
@thecryptodrive
@followbtcnews
Spread the awareness !!
For you the vote doesn't cost anything, but for the community it means the world !