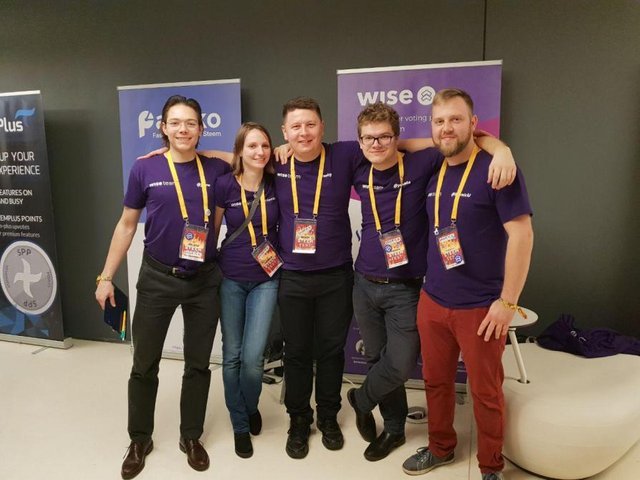 On December 1, 2018, @noisy, together with @perduta and @nicniezgrublem, started to cooperate and created a group called Wise Team to help each other. In the beginning, this mutual help was very beneficial for all sides. During the SteemFest Cracow, we've been on fire, and we believe we've made a great impression. All our effort combined caused us to become the top 32 witness on Steem quickly.
Unfortunately, that stopped being a case when @noisy became less active. He was unintentionally harming Engrave by not fulfilling his promises about Wise-Team's future. We've started losing trust along with witness votes by being non-responsive. On the other hand, during that period, Engrave was still under development, but @nicniezgrublem could not work for both team members.
All of that helped us realize that our cooperation is no longer beneficial for all involved parties (especially for Engrave), so we decided to suspend Wise-Team in the current form. We agreed that Engrave would be better on his own, as a standalone project and independent witness - @engrave. If you support his work and commitment, consider transferring your witness vote to @engrave as our witness (@wise-team) is already disabled, and we're not producing blocks anymore.
We want to highlight that this decision was made by the core members jointly, and this might not be the ultimate end of our cooperation as we are splitting up without any personal complaints. We see the possibility to cooperate in the future.
If you would like to read @noisy personal statement on this case, you can find it here:
If you want to learn more about Engrave, check out the following post: