World liver day is commemorated on 19th April every year to build awareness and understanding how important the liver is for our body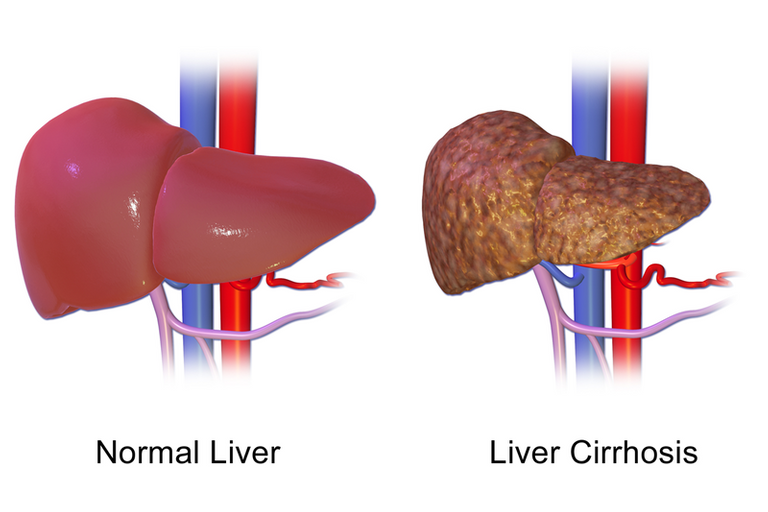 ImageSource
Like every other organ liver is also critical for our survival, now the big deal with liver is that, in INDIA unhealthy liver is 10th most common cause of death due to disease. So it must have its own importance.
Most commonly occurring disease of liver is fatty liver which is a result of unhealthy eating habit which not only include eating fast foods but also eating at an irregular passion.
6 signs when you should start thinking about your liver 1. Sudden weight gain, 2. Allergies (I too have thus symptom), 3. Chronic fatigue, 4. Excessive sweating and body odor, 5. Acne, 6. Bad breath.
And yes theme for the year 2018 is " riding new waves in liver diagnosis, Staging and treatment"
Some foods that can help you recover
| Food | how it helps |
| --- | --- |
| Garlic: | help in detoxifying body |
| Carrots: | contain carotenoids which stimulate bile to flow |
| Apple: | help detoxifying liver |
| Walnuts: | help the liver flush out fat flush out fat soluble |
| Green tea: | beneficial in liver cancer and non alcoholic fatty liver disease |
| Cruciferous vegetables: | such as spinach and lettuce reduce the risk of liver disease |
| Citrus fruit: | known for its natural cleansing property of liver |
A small informative video on liver

Youtube link
SOURCE
All images are under free to use license and their sources are credited in respective names. I am not a medical expert it's just an informative post
---
If you are from India, Do follow @indiaunited and Join us at Discord to get community support and Guidance


If you liked my post please add me in your steemauto.com fanbase to support my work. If you have little or no idea about witness you can add me as your proxy and I will vote deserving witness on your behalf. This is all for now, Thankyou guys for your visit. Feel free to post your comments.
Have a nice day, till next time see ya.... @singhrajat ☺

---