"The Difference Between Stuff and Things"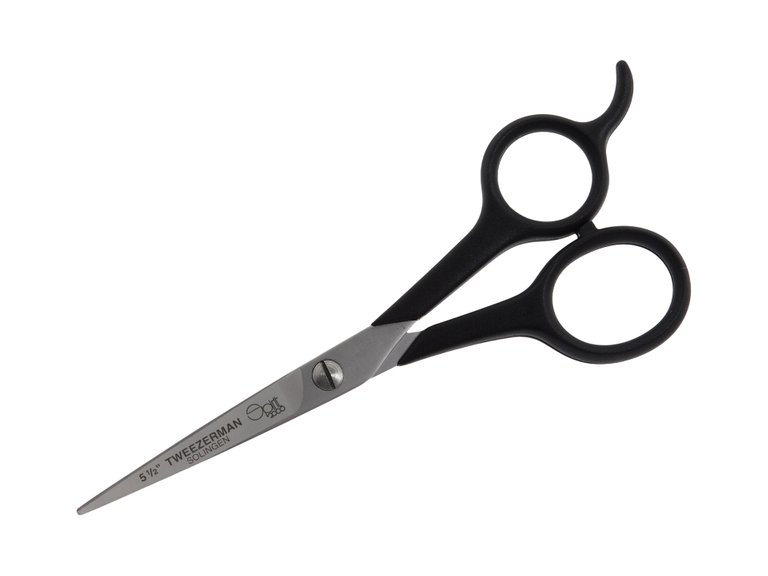 ---
The room, in all its white sterility, still smelt like burnt spice, smelt like her.
"Care to inhale carcinogenic sticks laced with gunpowder," I asked. I lit two cigarettes and placed one of them in her closed mouth. The bottom of my knuckle touched her lip. Those thick lips that carried her maternal voice, they're dry and cold.
We talked about this, how weird it was to dig holes and put people there, and how we wouldn't do that. She'd say, "Funerals are a killing business." I'd laugh. The only thing better than a good pun is a bad one. I pinched myself for thinking to smile.
Smoke billowed toward the ceiling. I sucked down a deep drag.
I cupped her neck and massaged her cheek and waited for her to rub against it. "Don't hold your breath," she'd say.
They left scissors on the counter in case some things didn't fit from the swelling. She would have loved that. Some girls would have come back and slapped the doctor for calling them fat. I would have taken the screw out of the scissors and given her half. We'd sword fight until I'd accidentally cut her finger. A smoke and bandage later, she'd reminisce: "Remember that time you cut me." To which, she'd follow with a kiss.
Two beige bins sat next to her. One by her feet, the other by her head. From the feet bin, I grabbed her light green skirt with spattered floral patterns—not spattered. A spacious arrangement of floral patterns.
I grabbed her feet and lifted. When you teach yoga for years, you're always flexible. Except, when you're not. There, her hips locked into her legs. With my knees bent, I crouched and pushed her feet up, but her entire body slid away from me. Her hips were never so stiff—not stiff. Sturdy.
And I stopped.
I took another drag and grabbed her extinguished cigarette. I puffed her cigarette back to life and burrowed the filter back between her lips when I caught another glimpse of those scissors. An outstretched curve jutted out of one handle. Katryna would have said, "That's us. You're the one with the backward hat, see?"
I wobbled in the room like a footloose crucifix.
"Stuff and things," I uttered while pointing at one bin and then the other. I stomped out my smoke and kicked it across the white tiles. Stuff and things. We never settled on what the difference was.
Katryna used to fall asleep with the TV on and during late-night commercials, Wally Darwish opened and closed his commercials with a Woohoo! at decibels louder than everything else on television. At four a.m., this is what startled her sleep. A short man with drooping jowls selling used cars for Dodge or whoever while guitar-shredding and blast-beats blasted in the background. This blaring commercial went on intermittently for months, always jostling her out of sleep.
"Woohoo," Wally screamed through my cell phone, as I placed it next to Kat on the table. "Come on down to our dealership. Have fun and get a great deal. Woohoo!"
Another time, she would have grabbed my phone and flung it across the room. Playing this commercial, this was a test. She passed—not passed. She performed well. Not well. Admirably. Katryna performed admirably.
I pressed the skirt up past her little feet, up her shins, and past her knees. The tattoo on her thigh needed a touch-up. How was it that I couldn't remember why she got that tattoo and why was I thinking about it now?
I grabbed her black tank top. How best do you put a tank top on someone else? I slipped the thin straps between her arms by her side and lifted her up by her shoulders with one hand, and slid down the tank top with the other. Her small, muscular shoulders, dry and cold.
---
The last time we spoke, what do I remember? I remember her picking up coffee while I packed in the morning. I remember rushing to my plane just to miss it. I remember long ago debating on what the purpose of a relationship was. I remember this went on and on from: "So you're not allowed to fuck anyone else," to: "It's like temping for a job"—and I think of the suicide nets in China. I remember that clinging to life is a lot like grasping water with a fishing net and I taste the briny salt on my lips. I remember that having all the good and dismissing the bad is like clapping with one hand or biting your own teeth. I bend down. Holding her hand. Face against the table. I think of clapping with one hand and licking my own tongue.
I remember that everything in this world comes in pairs so I spot the scissors, where I dig and I bury. I cut myself open.
---
Wally Darwish, the reason for so many sleepless nights: