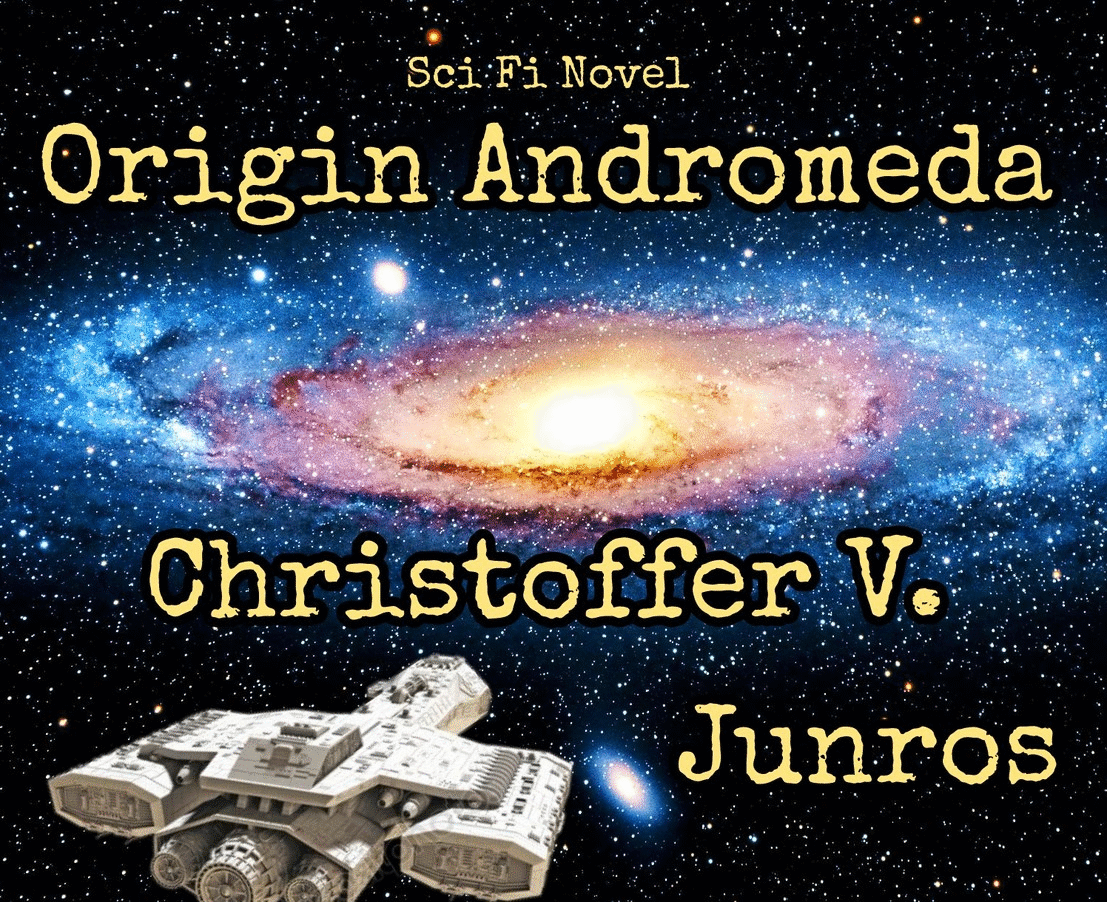 Part 15
Sofia and Joanna arrive at the residential area, they have walked silently towards the area for some time, building hope that Gox will be there, the residential area consists of a large gateway binding together several corridors.
Joanna finally breaks the silence and says.
"Maybe someone is around that we can ask, lets walk inside and see if we can find anyone"
Sofia nods hopefully with her head as they enter one of the long corridors, on each side they see numbered doors, with around seven meters apart, the corridor is silent.
"It's empty here, maybe everyone is at the market right now" Sofia says.
"Maybe, but let's just walk around a little bit, with a bit of luck we should find somebody to ask" Joanna says confidently.
After a while the numbered doors is replaced with more opened areas, they enter one of them, it's a dining area and kitchen.
"There, I told you we would find someone to ask in here" Joanna says when they see an old lady sitting down on a bench, going through something on a pad, she seems to be deeply concentrated in what she is reading and isn't taking any notice when they approach,
"Excuse me, we are looking for a friend, his name is Gox, Galdur á Gox, do you know where he lives?"
The old lady points her hand back to the corridor and says.
"You find his flat in the second corridor, number forty seven, but I don't think that he is still around"
"Thank you"
When they find Gox door number forty-seven, they see that it isn't completely closed.
"That's weird, why is it opened?"
"Hello? Gox are you inside?" Sofia says with a loud voice, hoping to receive an answer, but no answer is heard, she sees a dim light coming from inside, she opens the door completely and they walk in, the ceiling lights are off, when they enter they see that the place is trashed, the furniture's are broken, drawers emptied, literally everything in the flat is scattered on the floor, they round a corner and into his Livingroom space.
"Noo" Sofia yells as she sees Gox body lifeless on the floor, she begins to run towards him but Joanna reacts before she reaches him and grabs Sofia around her waist to stop her, she says.
"Wait, we need to contact the guards before we do anything to disturb the body, I'm so so sorry, but we have no other alternative"
When Sofia has calmed down a bit Joanna leads her out of the flat, holding her hands, they find their way back to the old lady to contact the guards.
Sofia collapses on one of the chairs next to the lady, her head is spinning and she can't believe what she just saw, she hasn't told Joanna or anyone about how she actually knew Gox, how close they was to each other.
After a while two guards arrive, by the look on their faces they aren't surprised that something has happened in the residential area of the station.
They approach Joanna, with one hand on their holsters, the old lady sees it and comments.
"No danger here, relax" they ignore it and one of the guards says.
"What has happened here?"
"Our friend is in flat forty seven, we entered an found him lifeless on the floor, he is murdered, from what I saw it looks like he is shoot in his back. We left the flat as soon as we saw him, you need to report it"
The guard raises his left eyebrow, he isn't too eager to listen to what is in his opinion nothing that anyone else then a guard can determine, he says.
"First of, we will take a look at his flat you will take us there, and one of us will do the investigating part of the job, secondly, we will take your statement later on" the guard takes a breath before he continues
"You are hereby under arrest, you will be able to contact your captain later on and until you have been cleared by me or anyone above my ranking you will be considered to be guilty" big inhale and exhale this time
"Thirdly, I will only do this investigation if you approve this signature with your universal ledger wallet. If you don't comply you will be charged guilty and will be sent directly to the airlock, since by law I and any guard are the law here"
Joanna finds her stomach to be turning, she hasn't been in a similar situation before, and starts to feel her heartbeat pulsating in her chest.
She takes a deep breath and finds her strength.
"I demand that you follow us as soon as my friend is able to stand on her feet again, and I also demand that you will find the one responsible for this bloody murder, you will not detain us and I will not sign anything until this situation is under control"
The guards who isn't used to these kinds of demands and who almost takes a step back by hearing Joanna's authoritarian voice just mumbles.
"We do as you say"
The other guard comments.
"When she is ready we leave, can we take it from the start, a new beginning so to say"
"Just find whoever did this to Gox" Sofia finds the strength to say with a voice filled with anger and sadness, her face is pale and red at the same time, she forces her legs to support her as she stands straight backed once again,
"let's go!"
Sofia takes lead, Joanna and the guards follow her back to the flat, once there she orders them in while she remains outside, unable to look at Gox as he is right now.
Joanna watches and makes sure that the guards do their duty, that they act accordingly and takes note if they find any clues to who might have done this.
They search his body for any sign of violence.
"Look at this" one of the guards says
"Beneath him was a piece of paper, marked with the youllian signature, the black hole galaxy"
Joanna returns to Sofia quietly, so that the guards won't notice
"We might be on the search for an youllian, do you know anyone that could have had business with Gox?"
"Of course, why didn't I think of it, last time I was here Gox mentioned something about a newly found investor" she is silent for a second before she continues.
"We need to revisit the bar and get more information out from the bartender before the news is out that Gox is dead, we have to gain his trust somehow, is it possible that you could get the paper they found beneath him?"
"I'll try"
Back at the bar they find the man lurking outside on the back, he is hurt,
"You two again? What do you want?" The man struggles to stay on his feet
"Relax, we just want to talk to you"
"Last time we talked I got a massive hello from a couple of brutes, so excuse me if I'm not so happy to oblige you with further assistance"
he sits himself down on an old box and begins to massage his hurt legs.
"You will help us, Gox is dead and we believe it was one of the youllians who did it, we have semi proof"
The bartender laughs.
"Semi proof? I can tell you who did it, even point him down for you, but it won't help you anyway, since it will only bring pain to all three of us and most likely the end result will be the three of our bodies floating around outside the station"
"But yeah, sure I can do it, if you have a death wish, look inside the bar through the window and you will see a group of Youllians, the smallest of them is their leader, but don't judge him by his size, he is ruthless"
Sofia peaks inside, and sees the group laughing together they are playing some sort of game, octagonal cards are dealt between them, two with their backside visible, two throws and one more card is dealt out, the first to draw a losing card is wiped-out.
"Let's find the guards so they can arrest them
No, we will do something else, we will wait until they have taken their last drink and then we will take the leader out the old fashioned way, with equally brute of a force as they focused on our newly found friend the bartender.
"Ehm , I do have a name you know, its Hudseon"
"Nice to meet you Hudseon" Sofia says
End of part 15
Next Part
Part 16, Answers!
Prevoius parts:
Synopsis
Part 1, The Cube!
Part 2, Run!
Part 3, E.B.A.A.T!
Part 4, The Awakening
Part 5, Kionidoo
Part 6, The Tour
Part7, The Pick Up
Part 8, Lift off!
Part 9, Sabotage!
Part 10, Rescue mission
Part 11, Belly of the beast!
Part 12, Loukh!
Part 13, Halfway there!
Part 14, Odyssey station!
Thank you for reading this, hope that you find my story interesting and exciting.
Dedicated to my lovely wife who gives me inspiration to write.
Hope that you like it and will continue to read.