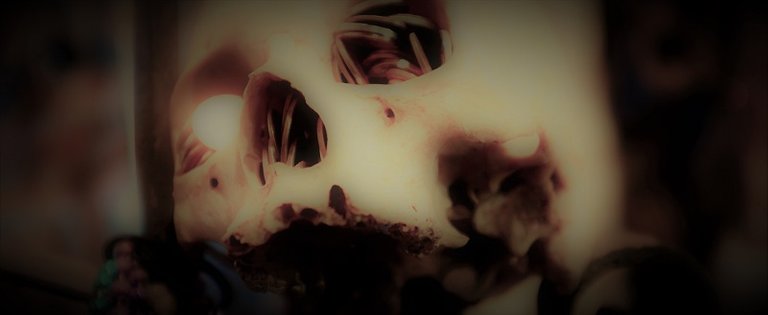 Source
Before you go any further, please start from the beginning

It was the beginning of summer vacation. Brooke just completed the seventh grade and in a few short months would be a teenager. She was already more mature and her body was more developed than most girls her age. Being aware of this she always wore shirts three sizes too big in an attempt to hide the lumps that protruded from her chest. She was of the notion that her father did what he did because of her early development.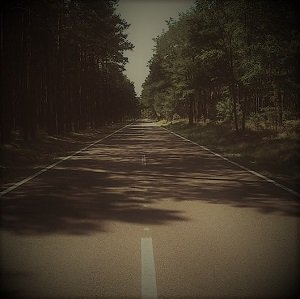 The first weekend of the summer, Brooke found herself sitting in the passenger's seat of her father's work van heading west on Highway 90. While he drove, he sang along with the mix tape he made for long rides and his fingers danced across the steering wheel as if it were a guitar.
He would, on occasion, look in Brooke's direction and flash a smile or make a goofy face trying to make her laugh. She would have none of that. She was old enough now to show him that she hated him, and when they were alone, she didn't feel the need to play pretend. They were the only two people in the world who knew the truth of the things that he forced her to do and she made him aware of her unhappiness every chance she got. She scowled at him and rolled her eyes and returned her glare to the trees that zoomed by outside of the passenger's window.
These long rides were torture for Brooke. She knew what was coming and the thoughts she had would make any adult question her sanity if they ever had a chance to peek into her crowded mind. Thoughts of grabbing the steering wheel while they were on the road in hopes of killing them both, thoughts of suicide, thoughts of setting their house on fire… all of that seemed better than the way things were. But of course she never acted on these thoughts. She just quietly accepted how things were and when the worst was happening, she learned to escape through her thoughts to a beautiful, peaceful place where she was safe and untouched. Even though this place was only in her mind, it became her salvation.

She knew they were close when her father turned down the radio and picked up some papers from the middle console to look at the address. They took the exit for Lake Charles and pulled up to a warehouse that had "Eckerd's" on the front of it. This would usually be the time her nerves began to spin out of control. That didn't happen anymore as this was becoming a regular occurrence now. Her father had grown comfortable and made his sinister activities something she could always count on.
Her father grabbed his pouch of tools and his clipboard with the paperwork and they went inside. There was a man sitting in the office watching a small television that sat on the desk. His sole purpose for being there was to let Stephen in to do the work that needed to be done and to lock up afterwards. Like many times before, Brooke wanted to say "Help me," but the words her father always threatened her with came to mind and she kept her mouth shut.
After introductions were made, the man pointed in the direction they needed to go and returned to the desk to continue watching television. Brooke and her father weaved through the hallways that led to the warehouse where he worked on a large metal box that resembled an electrical panel.
Brooke had her Walkman with her and was listening to her "Def Leppard - Hysteria" cassette tape while he completed the work. After what seemed like just a few minutes, he closed the door on the panel and the moment that Brooke dreaded was now upon her. He grabbed his tool pouch and set out to find a dark closet or office while she quietly followed.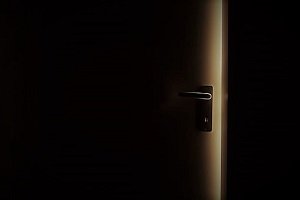 He found an office tucked behind a conference room. He led her in and shut the door behind them. Brooke was grateful for the darkness and her headphones and the fact that on these jobs, he had to be quick and was limited to how far he could take things. It was definitely worse at home where he could take his time and really torture her. He stood in front of her, unzipped his pants, placed his hands on her shoulders and pushed her down on her knees. She closed her eyes and focused on the words in her ears while he guided himself into her mouth.
Tears always streamed from her face in these moments and when he was done he allowed Brooke a minute to compose herself before they made their way through the halls back to the office to leave the invoice for his job done and head home.
The rides home were always easier, the dirty deed was done and she found solace in knowing that it wouldn't happen again for at least a couple of days. He never looked in her direction either, maybe it was guilt but whatever the reason, she surely didn't mind not having to interact with him.
They returned home. Brooke expected to see her mother in the kitchen cooking as she usually did at that time of day, but they walked in to a different scene.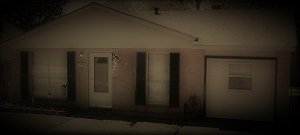 Walking through the front door, the living room was to the left, the kitchen and small dining room was to the right and straight ahead was the hallway leading to the bedrooms. At the end of the hall was her parents room.
The door to her parent's bedroom, which was usually shut, was open and Jacob was obviously distraught standing next to the bed. Brooke saw her mother's legs hanging on side of the bed while Jacob continued nudging her with tears streaming down his face and panic in his voice. "Momma, wake up!" Their father was already in the room and on the bed next to Mary, checking her breathing and pulse. He sighed with relief upon realizing she was still breathing and reached across the bed to grab the phone that sat on the nightstand and dialed 911.
Broke stood frozen by the front door. Her thoughts were a tornado in her mind and her future flashed before her eyes. She was worried about her mother but that worry was nothing compared to the thoughts of the things her father could do to her if her mother wasn't there. And even though the presence of her mother didn't seem to deter him from the things he did, Brooke knew that it could have been a lot worse.

The ambulance took Mary away and Stephen told them to stay home and lock the door. He would call when he had news. Brooke and Jacob sat alone in their rooms waiting for news. They never got the call and by the time their parents returned home they were both asleep.
The next several days were a blur, a barrage of doctor's appointments to get to the cause of Mary's ailments. This wasn't the first time she collapsed. To keep worry out of the minds of her family, she kept these episodes a secret. After about two weeks of extensive tests they finally got the call from the doctor to come in and get the results. They allowed the children to stay home for this appointment.
Brooke and Jacob didn't talk much during this time which was probably a good thing. Brooke had enough on her mind and didn't want to deal with her brother and his whole "poor me" demeanor. He had witnessed the things their father did to her but Jacob never seemed bothered by what he saw and never asked her about it. His problems were always worse than hers.
Their parents were only gone for a couple of hours and when they returned, they called for Brooke and Jacob to come sit on the sofa in the living room. The look on their faces scared Brooke, she immediately knew that whatever they had to say would be difficult to hear.

"Come sit down guys, your Mom and I have something to tell you."
They sat next to each other, both looking like a deer in headlights. Stephen continued, "There's no easy way to tell you this but we got the news today that your Mom has cancer."
Brooke wasn't exactly sure what cancer was but it was apparent that it wasn't good. She looked at her mother sobbing, fiddling with a handkerchief looking down at her feet. Stephen grabbed Mary's hand, "the doctors say she only has about six months to live."
Brooke's mouth hung open, Jacob started crying and got up to sit next to Mary. She held her son tightly. Brooke didn't know what to say but understood that her mother was going to die.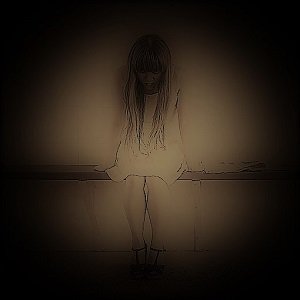 She sat on the sofa, emotionless and in a state of shock. She didn't feel sorry for her mother, instead she thought of her brother. She knew how close he was with her. She didn't know how he would cope with that loss. Brooke, on the other hand, lost her mother a while ago and considered the news to be a dose of karma for Mary knowing about the abuse Brooke suffered and did nothing for her daughter. She just allowed it to happen and turned the other cheek.
Once their emotions were somewhat under control the conversation continued.
"There's nothing they can do to help you, Momma?" Asked Jacob.
"No baby, it's too far along. they say it's stage four. It's in my brain and in my lungs. But don't worry bubba, I will fight this. I'm not giving up just yet."
Stephen added. "They're saying this type of cancer is rarely found in people as young as your Mom."
Mary was only thirty-two years old.
"Now we're gonna need you kids to be on your best behavior. You're gonna have to help more around the house. Your Mom's starting treatments next week and she will need plenty of rest. You understand?"
Jacob mumbled," Yes, Sir." and Brooke just nodded.
Stephen looked at Brooke and raised his eyebrows, "Brooke, you understand?" She nodded again and added, "Yes, Sir."
They were used to Brooke being distant. It was no surprise to them when she asked to be excused. As she walked around the sofa and down the hallway, she heard her mother say, "she just needs some time."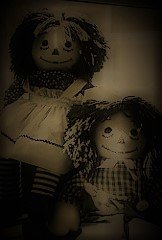 Brooke went to her room, curled up in her bed, grabbed her Raggedy Ann doll and hugged it while the tears began falling from her eyes. She's lived with fear for as long as she could remember, but on this night, a new fear took over, and it was a driving force in the decisions that she would come to make.
She couldn't bear to imagine how things would be once her mother was gone. She spent the next several months making and executing her plans to save herself from this hellish place. She had to get out of there no matter the cost.

Dear Loyal Readers,
Thank you so much for reading! I hope you have enjoyed Chapter 14. Please stay tuned for Chapter 15. Feel free to leave your thoughts in the comments as I love hearing what you all have to say. If you would like to be added, just let me know and I will be honored to tag you for the release of each new chapter. Thank you for all the love and support you've shown since starting this journey with me.
Thanks for stopping by y'all!
Love, Monch🐝

• @dreemsteem • @andysantics48 • @kiwideb • @enginewitty • @tamala • @andywong31 • @megiscrafty • @marblely • @misslasvegas • @redheadpei • @kchitrah •