I'm one week into Camp Nanowrimo. I had a goal of a thousand words per day, and I wrote every day. But my total as of this morning is only 1150. 😭
The scene I've been trying to write is difficult. It's episode 30 and a tense action scene with fast pacing. But I also needed to include enough description of a strange weapon and a ginormous creature. Balancing the pacing with description proved challenging, and I also had to take some time to sketch both a new weapon and the creature.
I'm not an artist, so sketching something that was even close to what was in my mind took me a long time. I plan on sharing some of that art eventually, but for now it's too embarrassing. But they gave me some clarity on the words I should use in my description.
I wish I could share some of the episode here, but the terms for Amazon Kindle Vella are quite strict. I can't take the chance of them finding too much of the story for free outside their locked and gated platform. This is why I can only offer chapter one for free on LaterPress but you can read the first three chapters for free (if you're in the US) on Kindle Vella. It's all rather screwy and nonsensical, but I know firsthand how dangerous it is to poke the Amazon beast!
Anyway, I am done drafting episode 30 of Target 10. It needs some revising, but I'm going to move on in the story. I'm still planning on getting it finished or at least 25k words this month. As I'm writing, the scenes keep getting longer and the characters need more time (so they tell me). So it make take more than 25k to finish it - but I'm up to whatever it takes!


Some of the links in the text above and images below may be affiliate links. This means I may earn a small commission, at no cost to you, should you make a purchase after clicking them.
---

Discover a new adventure told one episode at at time on Amazon Kindle Vella*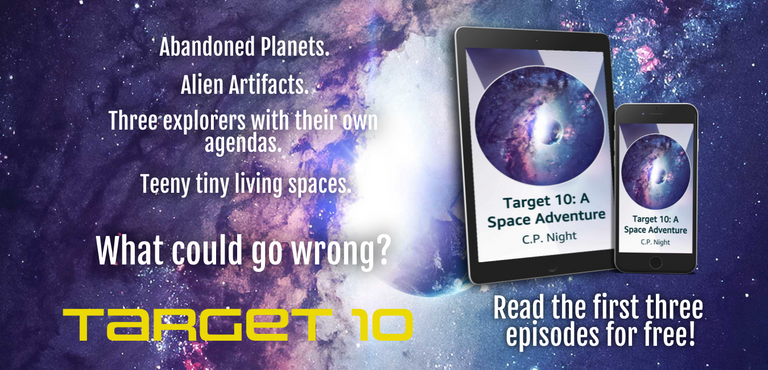 *Available to US residents only

---
Target 10 also available worldwide on LaterPress!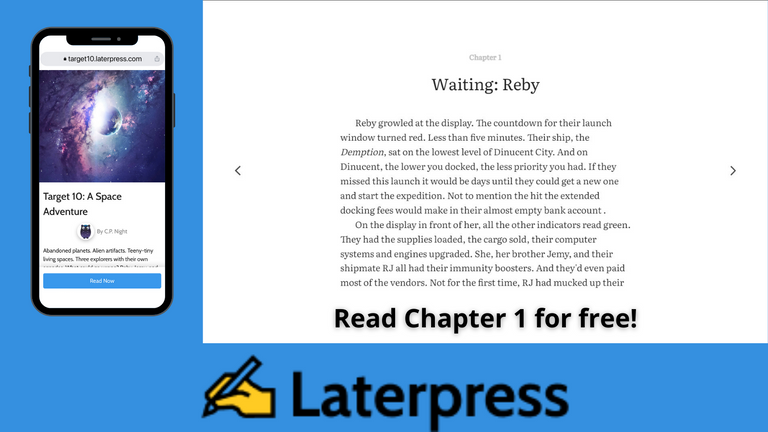 ---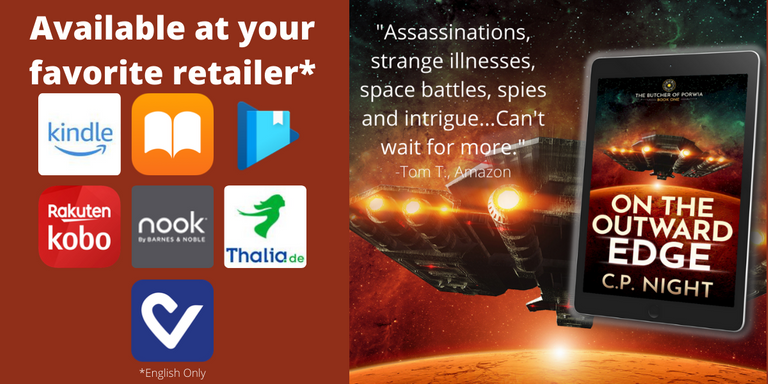 ---
Spark your creativity with coloring!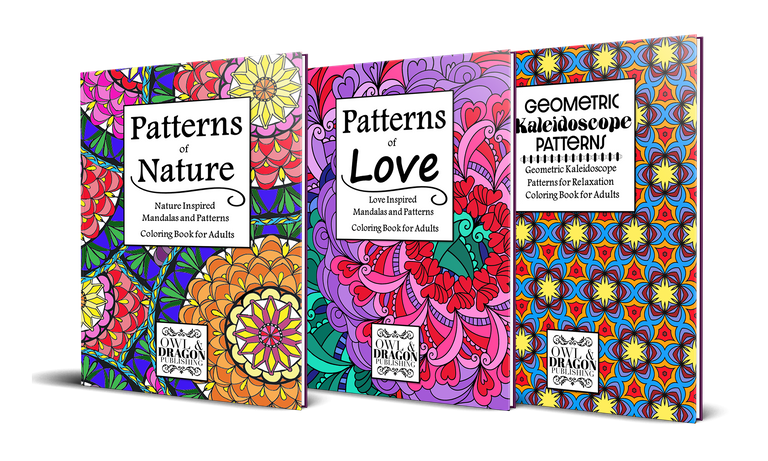 Buy Now on Amazon: Nature -- Love -- Geometric
Or visit OandDColoring.com for free printable coloring pages
---
All images are mine or licensed from Adobe except where noted. Camp NaNoWriMo image used courtesy of NaNoWriMo.org