Last November I declared I signed up for NaNoWriMo. I had every intention of banging out 50k words that month. But as usual, life happened.
This month I thought I'd have the time to get through the remaining part of my Kindle Vella story but I also released a book out to the world (again – long story). I'm still exhausted from that. So I made progress on my Vella but I'm far from finishing it.
Then comes the email from NaNoWriMo…camp starts April 1st.
"I'm in!" I declared and announced it on their website.
The idea is to finish up my vella Target 10. If you don't know, Vella is Amazon's new serial platform. It's still new and only available in the US (for readers and writers), though I'm also posting the story to LaterPress so international readers can get it from me directly.
The story is a space adventure that follows two siblings and their best friend as they search for alien artifacts. It's about halfway done now with 27 episodes posted. I've got around 25-30k words left I think though the characters keep coming up with ways to tell more of their story so it might go longer.
Anyway, I'm hoping that I can justify spending the time to crank out the rest of it by saying it's about doing it as part of the camp. A psychological trick more than anything, but I'm happy to use whatever tools get the job done.
If any of you are doing Camp NaNoWriMo, feel free to send a buddy request to ntowl.


---

Discover a new adventure told one episode at at time on Amazon Kindle Vella*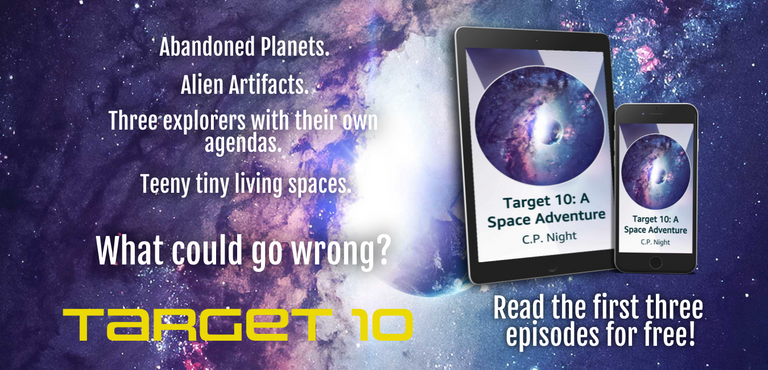 *Available to US residents only

---
Target 10 also available worldwide on LaterPress!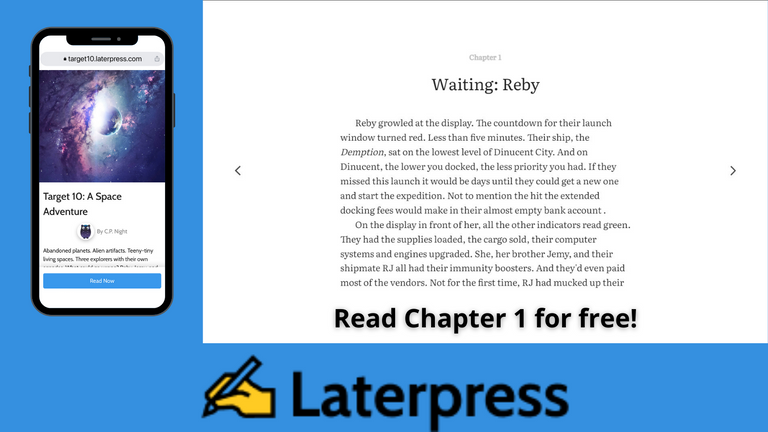 ---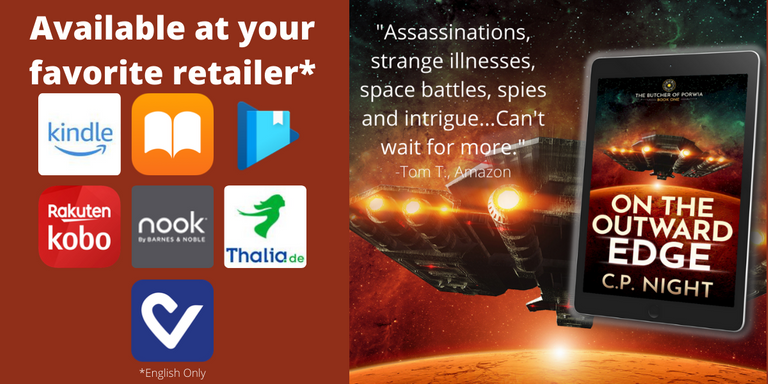 ---
Spark your creativity with coloring!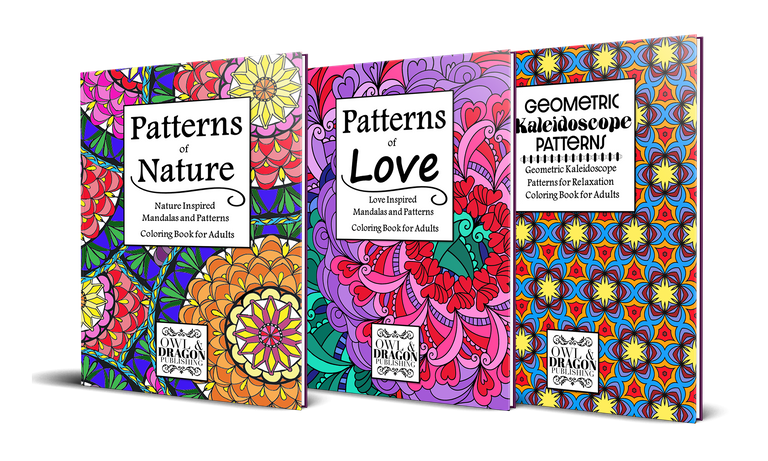 Buy Now on Amazon: Nature -- Love -- Geometric
Or visit OandDColoring.com for free printable coloring pages
---
All images are mine or licensed from Adobe except where noted. Freewritehouse graphics used with permission from the owners.