Learning to negotiate ... Ideas for novices and tips for experts
A few days ago I made my first presentation as a teacher making an invitation to look and share the next post, today is a reality and I just hope you enjoy it, much as I did thinking about a nice and easy to understand material in this world of negotiation international. Thanks to ALL who agreed to the presentation post and contributed all their collaboration, giving me a warm welcome and thanks to all those who day after day will be adding.
The literature in negotiation is very varied, some proposals are about strategies, tactics and techniques, others have combined new tendencies based on the emotions of the human being where neuroscience and emotional intelligence have a place, others in culture, religion, philosophy or forms of life brought to the conditioning of the spaces where the business is developed as the application of Feng Shui in offices or meeting room for business conferences, as well as in the study of body language in a negotiation. On the other hand, we find those that start from the economic environment where negotiation takes place, as well as aspects of ceremonial and protocol that should be considered in an international context (Figure 1).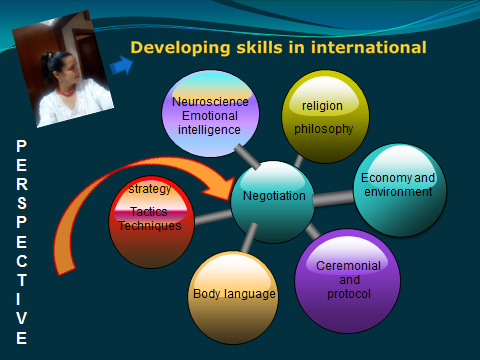 Figura 1. Perspectiva para el estudio de una negociación.
Nota: Elaboración de la autora a partir de SmartArt de Word y diapositivas de Power point
Based on these ideas, there is a lot of material to cut and a number of ideas that I want to present to you progressively.
At the moment, the first thing is to understand that when we talk about negotiation, there are some elements that are somehow present or part of their characteristics.
Here I describe each of these:
It is a process
It occurs between two or more people
There are interests and objectives
There is a verbal and non-verbal language
There is a similar or different culture
There is an agreement and benefit for the parties
It is a process …
If you plan to go to the doctor because you feel that something is not right in your body and spirit, there is a reflection and search for information that precedes and that search is to seek information from the right professional, the call to a family member to recommend a doctor, the cost of the medical consultation, the time and date available for it, among other things.
The truth is that from the moment you feel the need to go to the doctor until the subsequent treatment, examinations and maintenance, different moments and phases have occurred, that in a didactic way we can describe it by means of symptoms but they do not separate as such. In a similar way it happens in a negotiation, that is why we speak of PROCESS, because it progressively passes through stages shorter or longer than others.
Usually, the first phase is known as PRE-NEGOTIATION or PLANNING phase and even DIAGNOSIS of the negotiation, as shown in the attached image (Figure 2)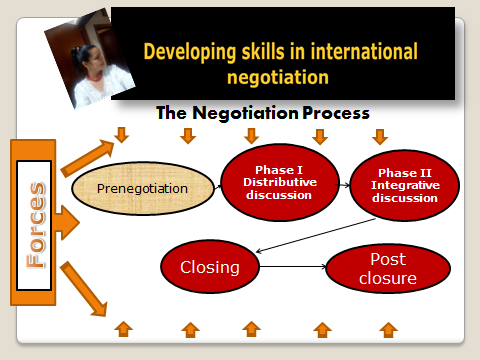 Figure 2. The Negotiation process
Note: Elaboration of the author from Word SmartArt and Power point slides
The first phase occupies much of the time negotiators, for some consciously, for others more or less orderly, the truth is that the more you deal with that phase, you will have more confidence when you face the moment of truth, that is, you find yourself in front of the team or person with whom you want to negotiate. For that reason I'm going to stop for a while in this phase.
I want to invite you to look at the development of this stage and the following ones, through the next post. Welcome your comments to learn together!
A teacher to be a Grand Master only has a place if he teaches and learns from his students and if he has the ability to be in his shoes. Until the next Steemitians…
Some questions or comments my students make…
1.Can you learn to negotiate? I do not serve for that teacher…
2.What can I negotiate, if I do not even sell a pin?
3.I do not like to negotiate ...


I encourage my Steemitians, in this life as Louise Hay once mentioned (1991) "The power is within you"
See you in my next post...