We kicked off @yusaymon appreciation month 3 weeks ago, and boy the time really flies. I am quite grateful for the outpouring of support shown for this amazing steemian.
Meanwhile, I've been running around like a chicken with his head cut off trying to get ready for steemfest, because the community decided that I should be there (thank you @firepower and all of you beautiful people!). An unfortunate byproduct of this, is I've not had as much time to devote to @yusaymon as I would prefer. However, I do feel blessed, and grateful, that so many of you have joined the cause.
The idea for this, is that it's a contest to celebrate yusaymon(an entrant in ArtAtSteemFest), and someone is winning a 250sp delegation for a month! Whoever makes the best post(s) about @yusaymon, and his art will win that prize. Not that anyone needs a prize to celebrate Yu, however, that just sweetens the pot a bit and adds some fun.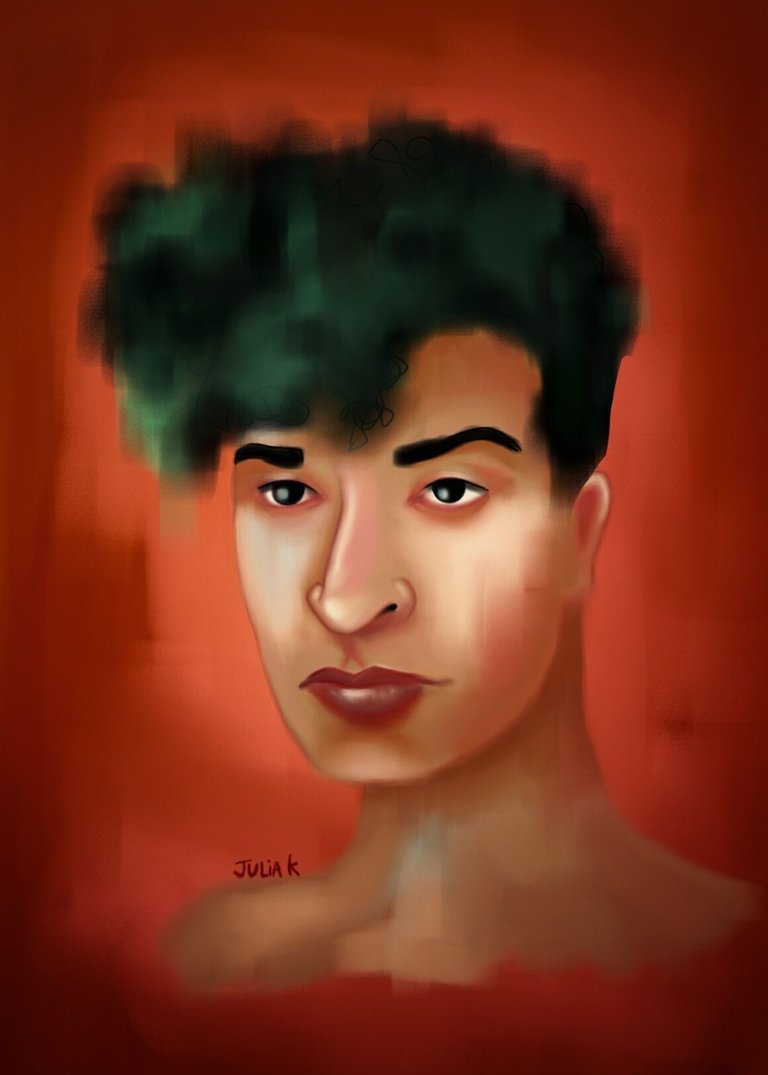 (by @juliakponsford via: Portrait of Yusaymon)

Above is a beautiful example of one of the entries! Thank you, @juliakponsford! Simply amazing!
One of the things that we have discovered in the process of this, is that @yusaymon needs money to pay fees for overstaying his visa, so he can go back home to Venezuela. This heightens the pitch of the festivities, and gives us more focus.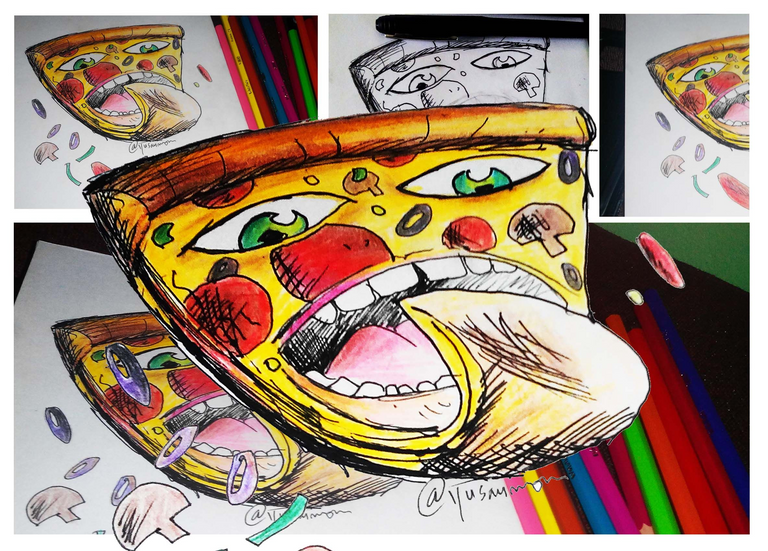 Here is one of Yu's incredible creations!!! As part of the celebrations @clayboyn wrote a poem inspired by that image:
The mighty Pizzaborous has found me,

Olive gaze staring holes of blasphemy.

Seeing all and knowing my addiction,

Constant cravings, my pizza affliction.

Swallowing itself, fast as it can grow,

Feeding it's on desires, I surely know.

The abundance of toppings free falling,

Creates trails to the others it's calling.

I stare straight into that mindless abyss,

Lost hope of overcoming this madness.

As I feel my mind cracking and breaking,

It lets me fall where it found me shaking.

Heed my last message before it's too late,

One look upon this beast has sealed my fate.

@minnowsupport, also, got into the effort and released this post, which outlined some entries, and shared a little more of the story:
So what can you do to help?

Join in on Yusaymon appreciation month, make a post of your own collaborating with Yu, making art inspired by him, or a collection and discussion of your favorite works of his, and donate the rewards.

Upvote/resteem Yusaymon's own posts if you appreciate his art!

Upvote this post and resteem to create awareness for the project. Also upvoting any of the posts above which will be giving back to him.

If you are feeling extra generous you can send donations directly to his account.

The estimation is that with around 250-300$ he could clear all of the fines and be able to leave the country, and return to Venezuela.
To get more a feel for this amazing artist, check out this video he made, while creating with a pencil, paint, and materials he found in his neighborhood. It's very inspiring! The results of which have been submitted to possibly be featured at @steemfest!
There's only 1 official week left of Yusaymon Appriciation Month, however, I have a feeling this is going to stretch out a bit longer than that. So please feel free to make more submissions! Be sure to drop the link here in the comments section so I don't lose it in my messages!
In the mean time, I will leave you with a collection that Yu made in a recent post after searching through his own blog: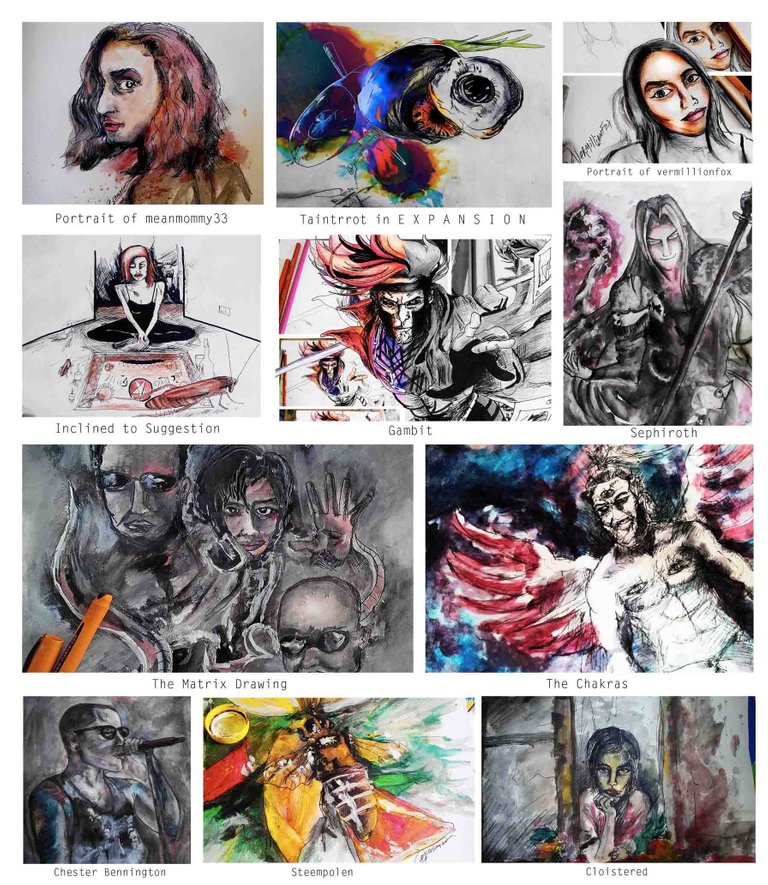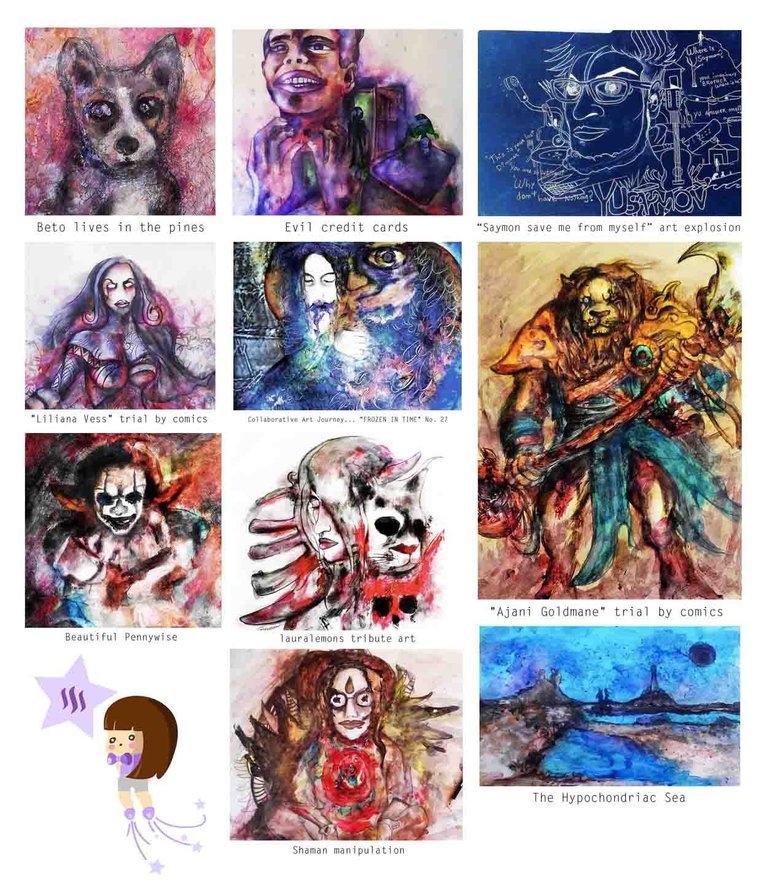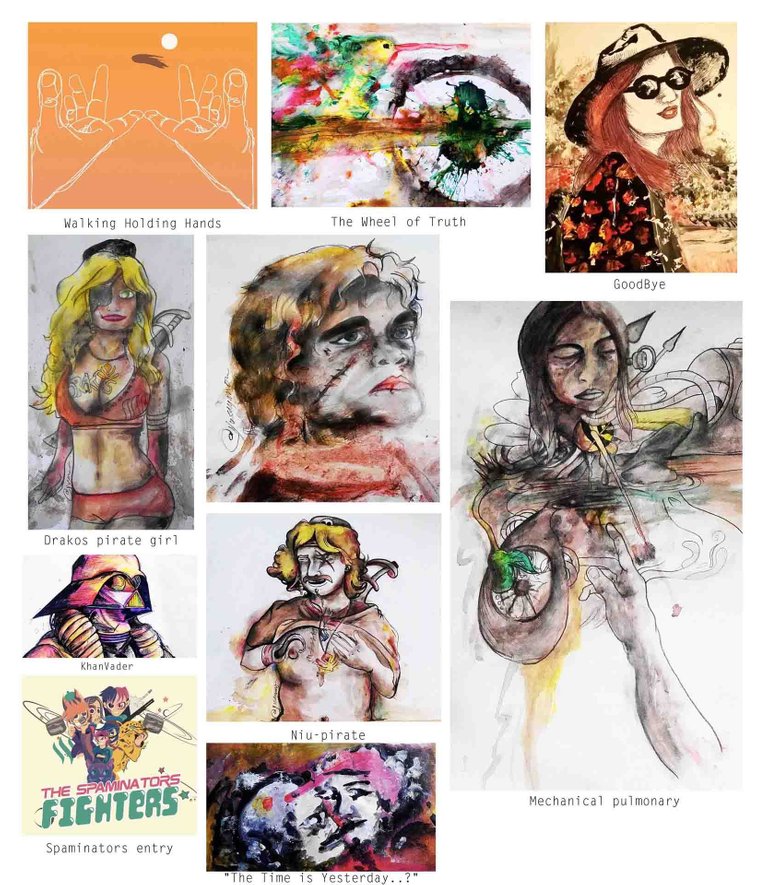 If you are entering this celebration of love and life with us, you may want to check out this post @yusaymon recently published, for inspiration.
@yusaymon - Top 60 Art and Posts
Again, please leave links to your submission here in the comments section!
<3 THANK YOU, and THANK YU! <3
References

Proud member and supporter of the Minnow Support Project - Brought to you by: