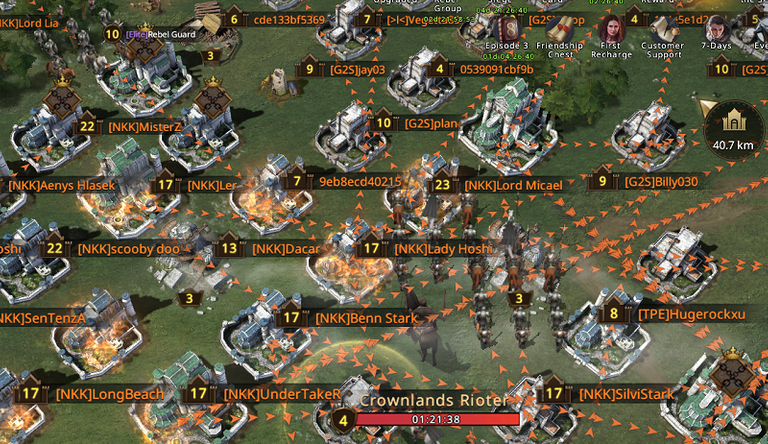 11/10 would start a war again. So sorry if you wanted deeper content. Is this not what you want????
A loss is a loss, my friends. Why if I bought Steem instead of being a loser content creator I'd just sit around and wait for the shit to hit the moon and splash all over. Shit raining from the sky for days.
Also not worth my time writing something that will over time gain decent ranking on search engines since I get nothing out of that either or will I? Hmmmm???? Cats and time travel. Not worth promoting it outside of Steem or is it??? Not worth maintaining my index??? Oh, I can fix that I have not been doing that one for like 2 or 3 weeks. I can fix it all!!!!
HERE IT COMES
IT COMES ????
LOOKING TO SELL PORN ADVERTISEMENT ON MY OLD CONTENT. IT'S GOT SOME DECENT SEO TO IT LIKE YOUR BOOBS. $30k USD.
Oh It $)@#)@ !!!!!!
50% Curators
15% benefactor to the platform I use for my gaming content (guess I'll be cutting @Engrave out it was not working out anyways. Sorry guys I liked your ideas but fuck I'm going be bent over backward. Oh the puns!!!!!)
10%-25%???? Work Proposal System (I mean come on we all know it's going cut in at some point. Puts on helmet ---IM READY. )
BUT WAIT THERE IS MORE!
My content pages riddled with ads that I get zero from. FUCK ME TWICE! Unless I'm doing the fucking by running my own ads. Hmmm???? Get that adblocker out folks it's going be raining shit.
DOUBLE FUCK there will always be something else gunning for that author reward of the pie. I'd share some but it appears I'll be all tapped out.
OHHHH YAAAAHHH
But I'm just a loser who has powered down a little in the past when prices were high and spent that on experiences for content and upgrading hardware. <------ looser.
I should just sell my votes instead or follow a voting trail and not create content while it just rolls in. Rolls in I tell you like bird shit hitting the window and just sliding down it. Dam that was a runny mess today. I was not angry though the birds have been doing that forever. They are all talk and shit.
This makes me not a team player as I'd rather invest in growing myself first and the content I can create around it. Just think if YouTube shunned content creators for not buying Google stock instead of upgrading the sound quality, computers, buying materials needed around the content they create, software to edit content, editors when they got bigger, and so much more. While we all like to shit on YouTube for how they have handled advertisement restrictions these days but people know the platform. More know Dlive than about Steem because PewDiePie is on Dlive! Don't worry we are taking all the regents and inviting them to make our platform total shit. Yay for more flat earth spam and aliens living in your brain.
Waiting for the moon. Traveling at 10,000,000 mph. Smashed right into it and went ablaze! Shit, you need to land on the moon not burst into flames on it. Funny how they been saying for years if people just power up we going to the moon bitches. Which is very odd because if it was just a money thing it already be done--- odd.
I'm the time-traveling cat looking to blow anything that gives me a tip but only the tip! So sorry not accepting votes you know how it is. Thanks for reading my rambling I've kept inside for months! Months!!!!
Information
Content is written by @Enjar. Cover screenshot is from Game Of Thrones Winter Is Coming . Sign up today and get 500 diamonds in-game using my code.