A look into my year
Greetings HIVE, I may be jumping the gun here, but I thought I'd do a write up of what my '21 looked like. It was a somewhat eventful year and there is a few things I'd like to talk about. Our year started off with a tragedy in the community. One of our two grocery stores burnt to the ground early in the year.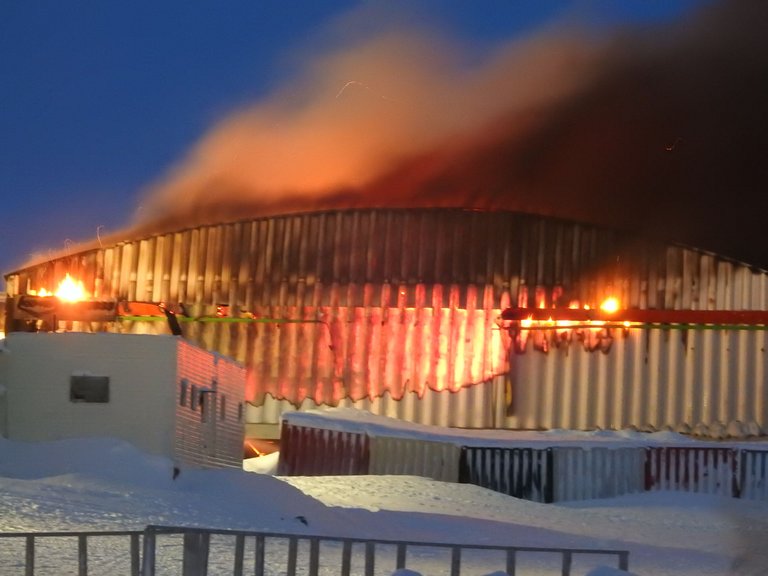 Rumors flew about the town
Some people said the fire started because a space heater was left on. Other people said they saw children launching fireworks at the building. There was even a rumor that a homeless person started the fire accidentally trying to shelter under the building. But what actually caused the fire is what makes the loss of our Co-Op so tragic.
A firefighter started the fire!
That's right, some jackoff young firefighter wanted to feel like a hero and put out a fire that would "save the town" (I am projecting) and set the co-op on fire so that he could go fight the fire. Due to the volunteer aspect of our fire department and the "rangers" young people are allowed to become volunteer firefighters. That's why the news articles below list them as under 21.
https://www.grc-rcmp.gc.ca/en/news/2021/igloolik-rcmp-make-arrest-co-op-fire
https://nunatsiaq.com/stories/article/rcmp-charge-2-youths-in-connection-with-january-co-op-fire-in-igloolik/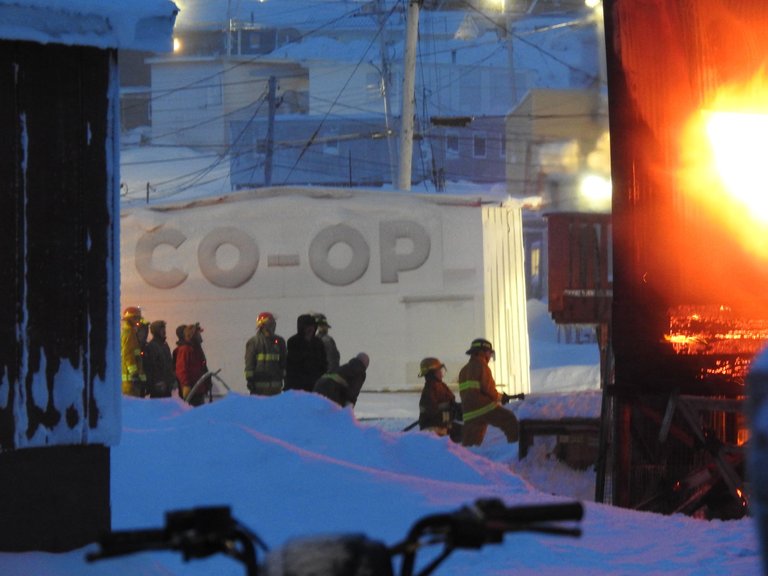 Moon Shot
I tried my first stacked photo of the moon this year as well. It was a bit of a pain to do, but the added clarity of the photo makes it well worth it. I only stacked 6 photos in this shot to get this nice crisp image. The hard part of stacking moon photos is that the moon moves really fast. trying to keep her centered in the frame is a pain in the butt.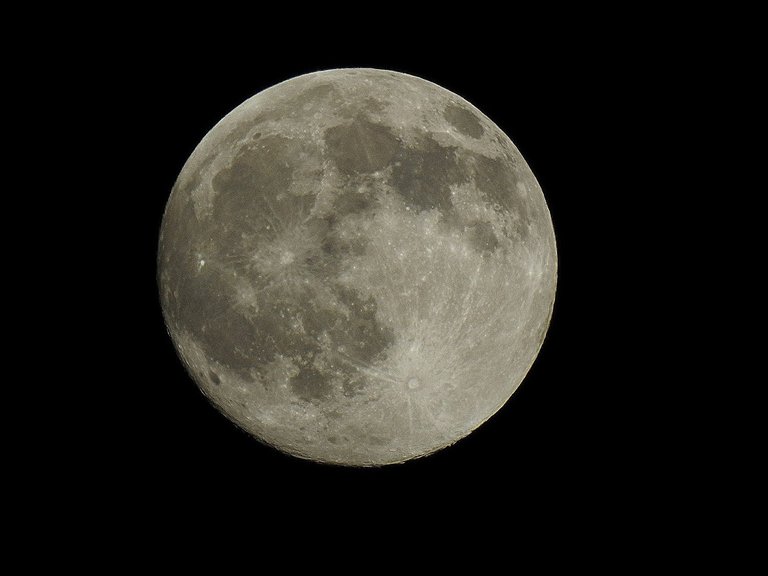 February is F*n Cold
I did not get out for too many photos in February due to the extreme cold temperatures up here. The average temps are around -30 and that's before you add the wind-chill factor. My camera will work for about 10-15 minutes before the rubber membranes behind the buttons start to freeze up and stick. Soon after the battery will lose its charge. It's a pain. But the snow is sure pretty!
March
March was all about Millie. I appear to have focused a lot on her in my images this month. March, as most of you know, is a fickle beast. In like a lion, out like a lamb. Or reverse that saying if needed! Our March in 2021 was more like "in like a lion out like a fuck you." We got more snow than in recent memory. The Inuit elders were commenting saying they've never seen this much snow on the island. It was pretty cool.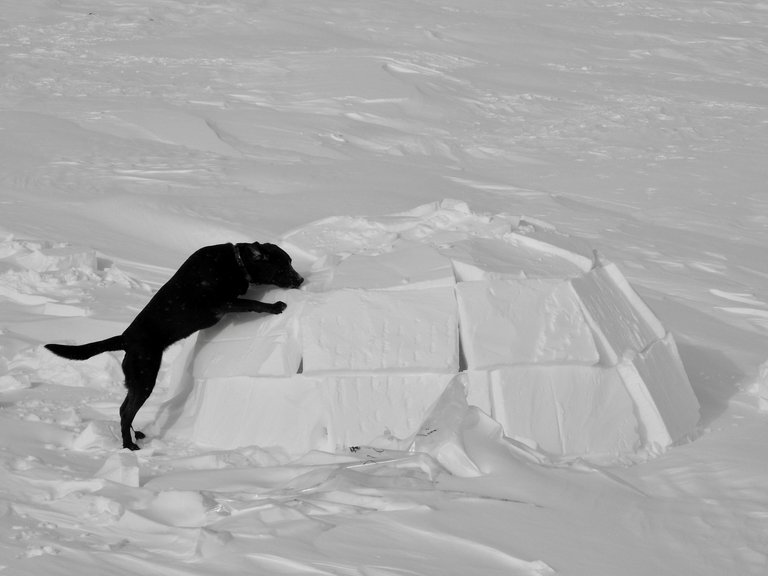 April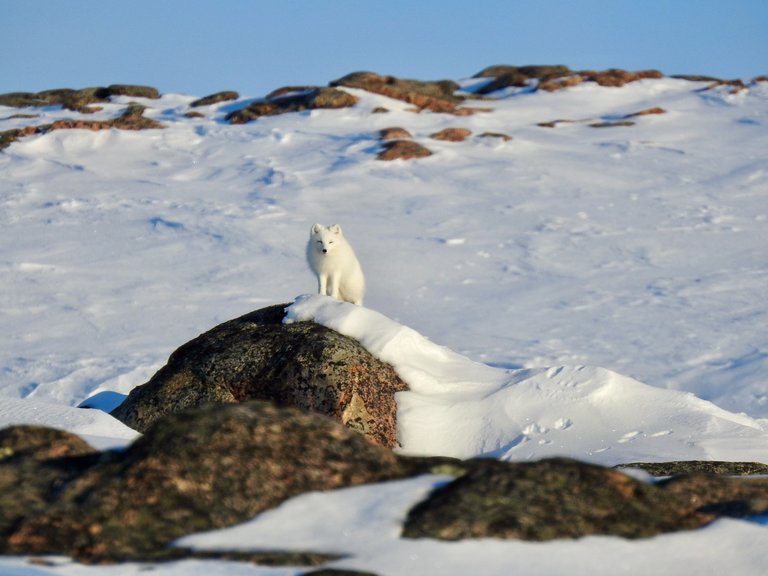 April of year 2 up here was the first time I felt brave enough to cross the arctic ocean and leave the island. I saw several snowmobiles racing across to the island known as Avaaja. It was where the original settlement was intended to be, but the harbors in the area were too shallow for cargo shipments. There is the remnants of the first missionary church on the island, but with the thick snowfall that season I didn't have a hope in hell of finding it. I did come across an Arctic Fox that let me photograph it though. It soon after decided I was heckin' spooky and took off.
The landscapes from the hilltops on Avaaja are beautiful. I wish the settlement was here instead of on Igloolik Island.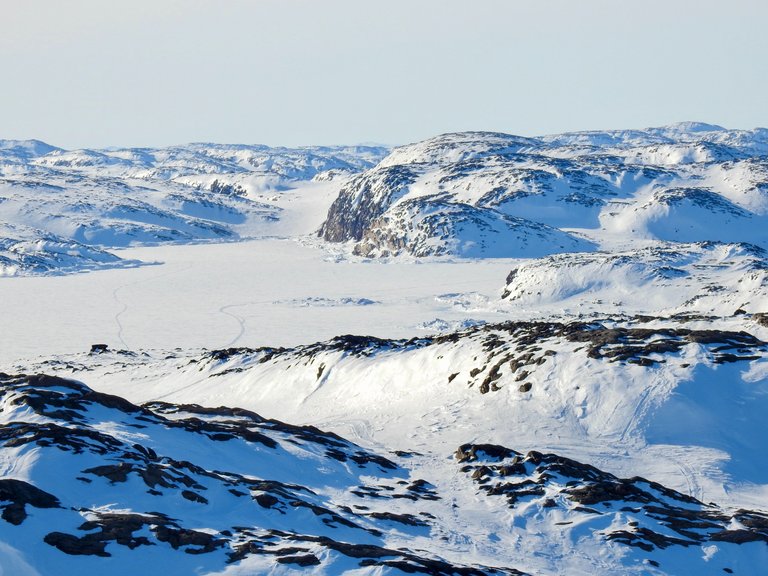 May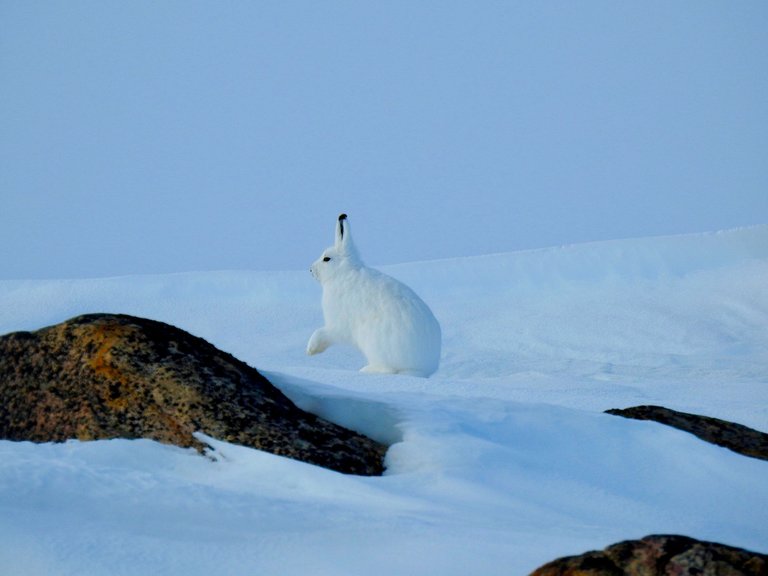 I didn't take too many photos in May, so you get a free April Bunn-bunn. The arctic hares seem rather skittish as we weren't able to get within 50 meters of it! But if a big noisy machine with some crazy humans on it came charging at you I'd bet you'd flee too.
Below is an Inukshuk poking out from the snow. I think this stack of stones is right beside the road that traverses this part of the island. Not that you would know there was a road with 3 feet of snow on top of it.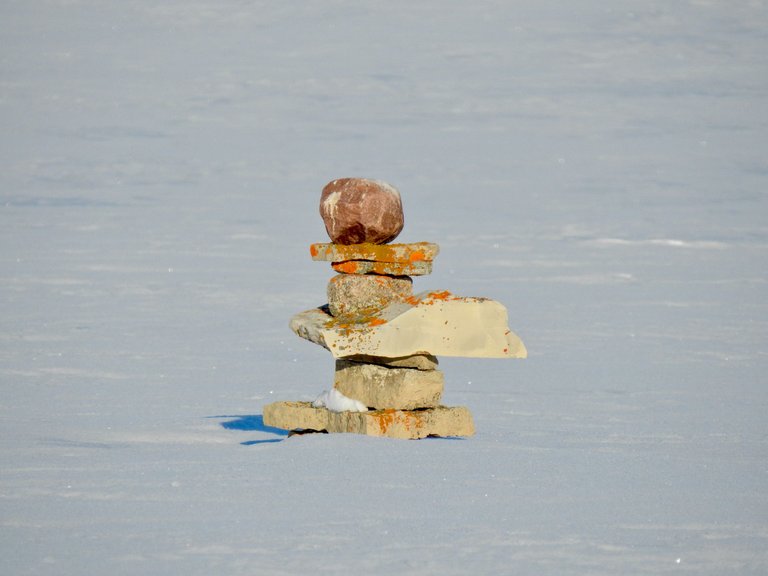 June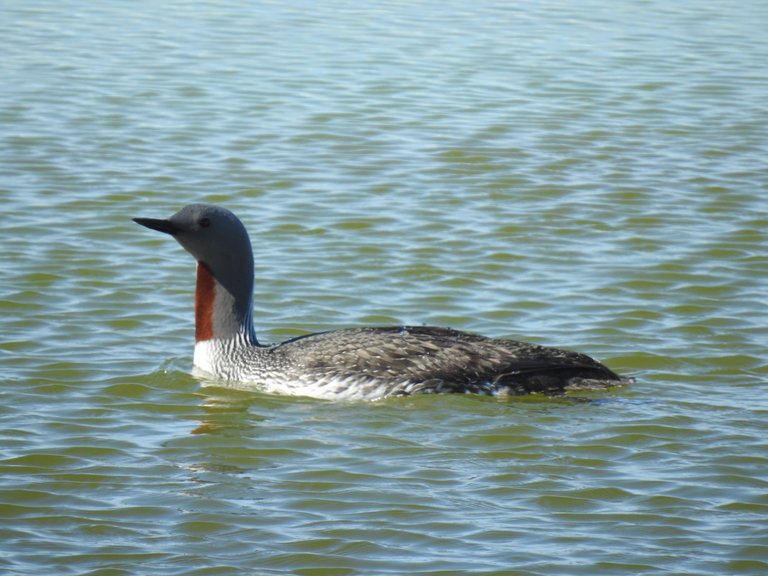 June is all about the Birds. Above is an ocean Loon, I can't remember the species off the top of my head. And below is a Red Phalarope. The birds seem to arrive when temperatures start to approach above freezing. Which can be an odd experience as the snow sticks on the tundra for a long time after their arrival.
The snow for this year stuck around for so long that we were able to ride our snowmobile up until the last week of June! Wow!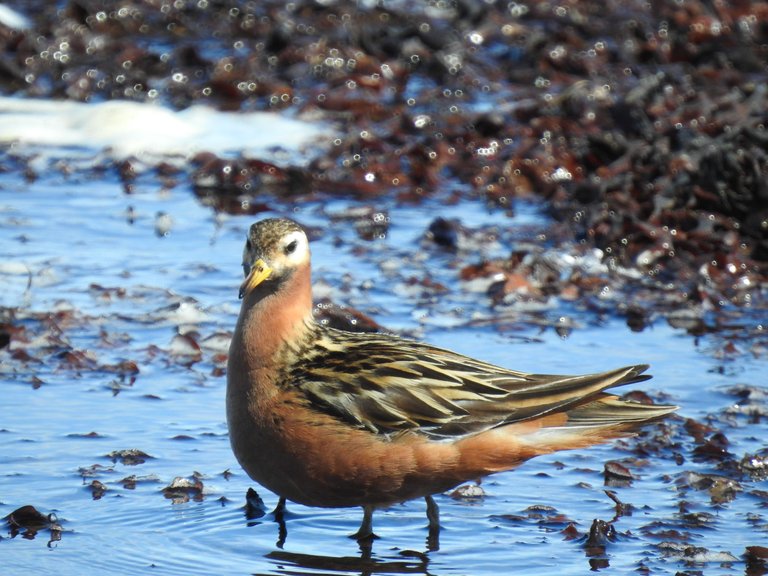 Stay tuned for the latter half of my year of photos.