I caught myself being drawn into idleness for a moment today and couldn't help but be drawn to an outlet that lets me sort my thoughts and share ideas. I'm blessed and grateful for a way to do so, no matter what the outcome today. Today's action inspires tomorrow's dividends.
These days, my spirit is reinvigorated through the relentless pursuit of knowledge, opportunity, growth, challenge and a full and grateful heart that has been granted the space to realize greater capacity for the love of humanity in difficult times. One day, I will share my journey, including this moment and I look forward to that moment. Today, I choose to share these words. After a few days of focused research (following up on some dedicated time over the years), I find myself at another exciting crossroad, and it kind of feels like I'm waiting. And, to a degree, I suppose I am. Waiting on responses to correspondence, on actionable information to take forward and put to work and to game plan... But that's all part of the process.
One thing I'm realizing and am very glad to be overcoming is the act of waiting. It is a pursuit that's taken years to realize to this point and I was glad to have this realization today and thought it was worth sharing.
If you're waiting for something to happen for you, then you better get busy looking for ways to make it happen for yourself. No matter how good you are at what you do, no matter how good your idea is, no matter how much you think you want it, you don't want it bad enough until you're willing to seek out the solutions you need to make your pursuits a reality. This doesn't mean you need to be cripplingly independent and take on every aspect of everything, because in this you'll surely fail in any pursuit that's larger than yourself. In this, I mean that if you're waiting for something to happen, that means that you have to find the right resources, information, people, talent and financing to make things happen. Guaranteed, anything you're waiting for probably has preparations that you've overlooked. It's most often been the case in my experience if I let waiting become my action plan.
Years ago, I took the words "I can't wait for..." out of my dictionary. Today, I am much more grateful for the time between now and the things I'm looking forward to experiencing and accomplishing. I also have a lot more things to look forward to now that I'm not wishing away my time.
The verses below came free flowing when I sat down to write today. It seems that some of the epiphanies or life lessons I have flow out in verse, so here they are for better or worse: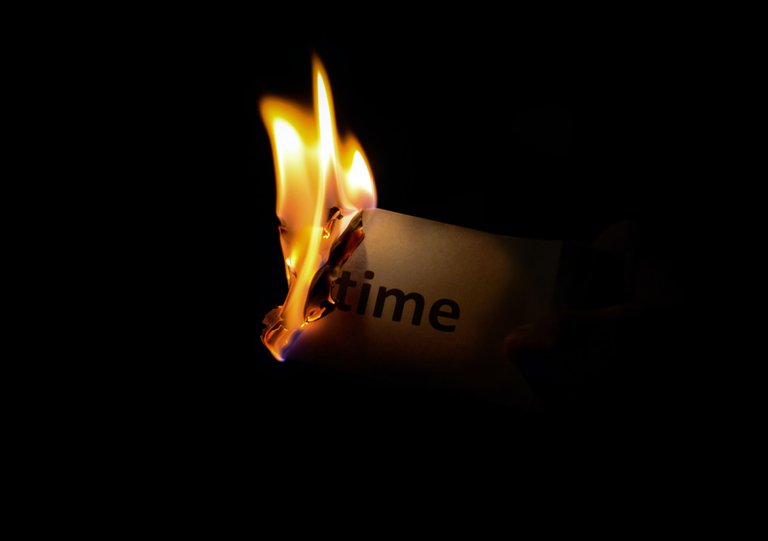 Photo by Eugene Shelestov from Pexels
Waiting: Thoughts In Verse. From My Brain To Your Eyes
Here I write and stammer as I lie in wait while the storm threatens to spill over the flood gates. Here I wait no more and solemnly swear to be in motion long before the water hits the floor.
Never have I ever been first to wake early in the morning on the daily, even lately.
Ever have I ever been a being of perpetual wakefulness, leading through the night till morn.
Hear me now when I say that it will likely be in my nature forever more.
There's no rest for the thoughts within the constructs of my mind.
That's in part, why I find myself nodding off from time to time, seemingly lazy.
The insanity of this is enough to make an undisciplined mind go utterly crazy.
My days turn to the daily grind of the path forward, beyond and elevated far beyond the current reaches of my mind.
For I am a time traveler in body only in the most crude use of the word as I travel forward in time only in mind through the projection of the possible and that can be unkind.
What destructive thoughts may find their way to the surface of current mental real estate have no room upon my mind's microphone or stage.
I wait now more, waiting for the weekend to come, wishing away my time, for the passing of each minute is infinitely mine.
I wish no more for time to pass in pursuit of greater things, though that doesn't mean that I dare not dream or accept the riches that a great pursuit brings.
The splendor of a moment passed may long lay dormant like an image in a looking glass, but a life lived in the wait for what's to come is wasted as the moon waiting for the rising of the sun.
Words may be my demise when used unwisely or without intention and even with both my deter me from my own invention.
Whether written, spoken or thought, I concede now upon reflection, words and ideas are the time traveler's projection.
Speak thy will unto the world and your words will be heard by one in the moment and as many as your choose within the passage of time.
Speak your will without action while lying in wait and expectation and there will be no chance for satisfaction.