Greetings fellow Steemians!
@Lovejoy here, recently back from Portugal, and reporting from Minneapolis on behalf of the @agoric.systems crew.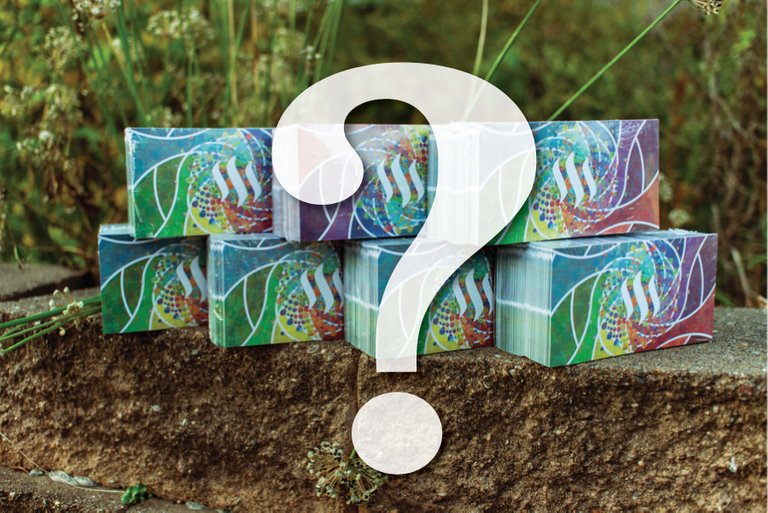 Agoric Scrip Design by @emanuellindqvist - Photo Credit: @kommienezuspadt
Enter the Mystery
SteemFest² was incredible and inspiring all around, though not without some notable challenges. We had intended to distribute 'Agoric Scrip' to those in attendance at SteemFest² thus beginning phase one of the Agoric Challenge, however, strange fortune had other things in store for us.
Due to mysterious forces beyond my control, all of the 'Agoric Scrip' we had printed has been missing due to a luggage snafu at the airport since I Departed the US on October 30th, along with most of my cold weather clothes, and other necessary items. That luggage is still unaccounted for.
We were beyond excited to unveil this project at SteemFest², and have devoted countless hours to getting the Agoric Challenge up and running for the benefit of the entire Steem community. So, you can imagine how frustrating and disappointing it was for me, and therefore the Agoric crew, to arrive empty-handed at SteemFest².
Adapting to the Situation
My travel companion @wolfcat and I spent the first few days of SteemFest² in the most incredibly labyrinthine mess of phone calls to multiple airlines, each denying any knowledge of the whereabouts of my checked luggage. After dozens of hours attempting to locate the mysteriously vanished luggage, we were fairly disheartened and exhausted and so we decided that for the sake of our sanity we had to temporarily let go of trying to track down the bag and focus on being present at SteemFest² while adapting to the new situation we found ourselves in.
We considered printing another round of Agoric Scrip in Lisbon, but the process is rather involved and we weren't able to secure the printing resources fast enough to make a new run in the limited time we had. So instead of ad hoc solutions, we focused our efforts on meeting with the wonderful people assembled at SteemFest² and enjoying the brief time we had together while also communication our vision for the Agoric Challenge as best we could.
In the end, we were able to make some great connections with many of those in attendance, and we gathered a good deal of contact information so that we might coordinate with those who are interested in collaborating with us on the Agoric Challenge.
In the last few days, @wolfcat and I retraced our steps back to the United States and checked with both airlines involved at each airport we passed through, including physically inspecting 4 separate lost luggage rooms in 2 different airports, but unfortunately the mystery remains unsolved.
The Show Must Go On!
While endeavoring to set in motion a global STEEM treasure hunt and ending up creating one for ourselves, you can be sure the irony has not been not lost on us! :P
We are still as determined as ever to see our vision through! So we will be printing another run of Agoric Scrip in the coming days, and beginning to distribute them to those who have expressed interest in the project.
At SteemFest² we were able to gather some great feedback on the project and have come to understand a bit more the differing use cases and funding mechanisms available for Agoric Scrip.
It seems many people are very excited to have a method of physical invite with which to onboard new users.
Thanks to everyone for your tremendously helpful feedback. Thanks to your support and encouragement the Agoric Challenge Reboot will be better than ever!
---
We will make another update soon to articulate what we see as the new path forward for the Agoric Challenge!
---
So please stay tuned, and thanks so much for all your support!
-The @agoric.systems team