Who am I?
I am @sasaadrian and I have been on Steem/Hive since July 2018. I vlog about DIY, lifestyle content and also crytopcurrency news from my account based in Hong Kong.
What is my ask?
Vote for my proposal to airdrop Hive funds (mirrored to Steem balance snapshot) for myself @sasaadrian
What happened?
Due to the language barrier I rarely get involved in Steem matters, and I don't really keep myself up to speed with everything that's happening on the chain. I can't even remember if I voted for any witness in the past. Even if I had, it was probably to support the Chinese community.
When I heard about the Sun hostile takeover, I relied on those who were more active on Steem and knew what they were doing to do what was best to protect Steem. That was until 3rd March. Friends messaged me and said the Steem community was rallying for support to vote back in the ex Steem witnesses. Following their request and guidance, I started to cast my witness votes. Since English is not my first language and with all the chaos (software version numbers, witness positions constantly moving) I got a bit confused. I voted and unvoted till I believe I had got everything correct. I even posted a screen cap of my voting results to a call for action post.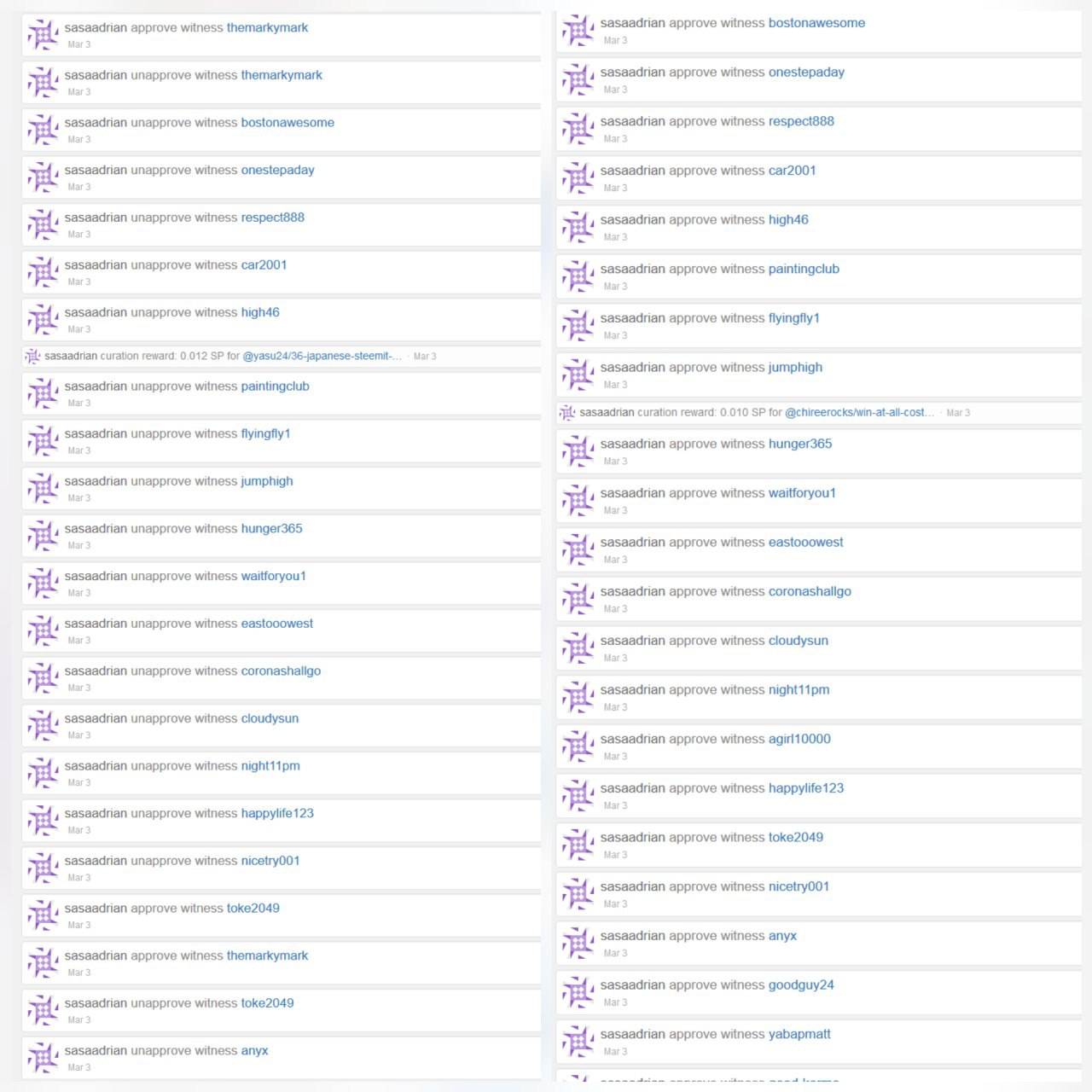 When I found out I was excluded from the Hive airdrop, I was surprised and had no idea why. I thought it might be my association with the Chinese community as I had delegated SP to @justyy, so I just let it be. A few days ago, I found out during that chaotic moment, I had accidentally voted for three sock puppet witnesses. I had no idea I did that and certainly no intention to do that.
Why am I asking for your support?
Voting for the three sock puppet witness was a genuine mistake from my part. Although I seldom get involved in community matters, I would never support a hostile takeover. With hindsight, I should have been more careful to check everything again, but I didn't. That is my biggest mistake.
I have always been an advocate of the blockchain since I joined Steem, and have made over 40 videos about cyrptocurrency, including quite a few promoting Steem. Quite a few of my YouTube followers (I have over 11.3k) have asked me about Steem. I have personally onboarded a handful and I know others have joined after watching my videos.
I am submitting this proposal myself as I have faith in the future of Hive, and hope the community will understand the difficulties faced by many small accounts like myself who's English is not their first language.
You can find my proposal here and hope that you can support it and make Hive a more inclusive community. Thank you advance.
Hive.Blog / https://wallet.hive.blog/proposals
PS The rewards of this post will be sent to @null
PSS My friend helped me to write this proposal in English