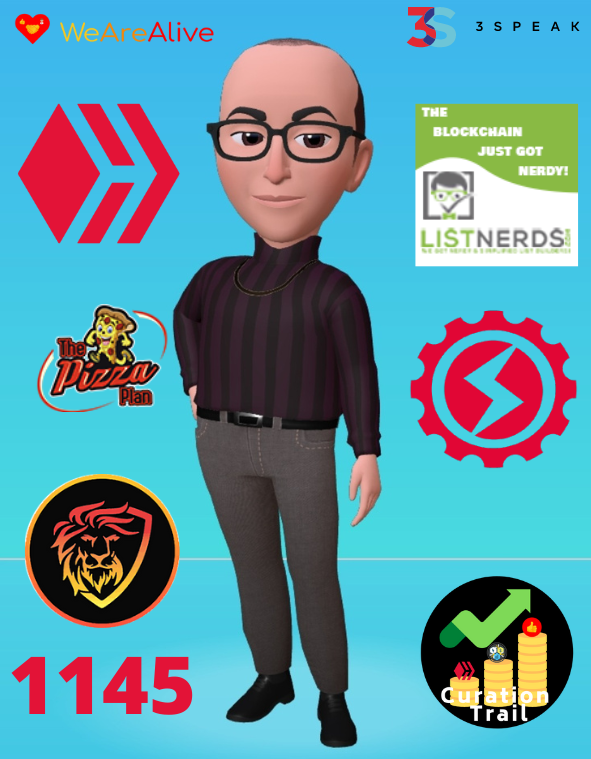 Don't forget to check out our Curation Trail.
My first thought, and thus my title, this morning after I bought some ListNerds was: Sorry.

The phrases in the English language are funny. I hear that saying used a lot. Sorry I did that... When it was something good you did. Not sorry I picked up some ListNerds dirt cheap. I rather happy. Almost got out of my chair and did a happy dance. lol
Keep selling them that cheap people. Thank you.
I got all my ListNerds emails read. Here is one that I really liked. I am a big believer in the ALIVE tribe myself.
Why I invested 100 HIVE into the ALIVEM Token. Great post @ironshield my friend :)
Then I bought my two WorkerBee and staked them. How many do I have now?

155 - Pretty. Feel free to pop over to PRIMERSION and check out and if you like support my node :).
Short and sweet post this morning!
Sorry! lol. Not Sorry...