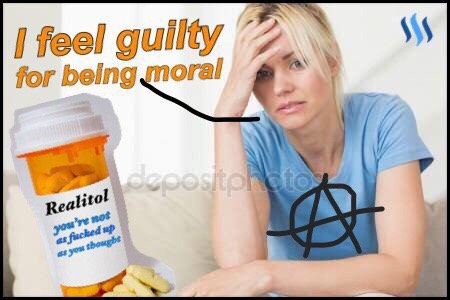 Has living in a society perpetuated on violent magical assumptions, beliefs in fairy god rulers, and the "necessity of theft" left you feeling...alone.?
Confused?
A "misfit"?
---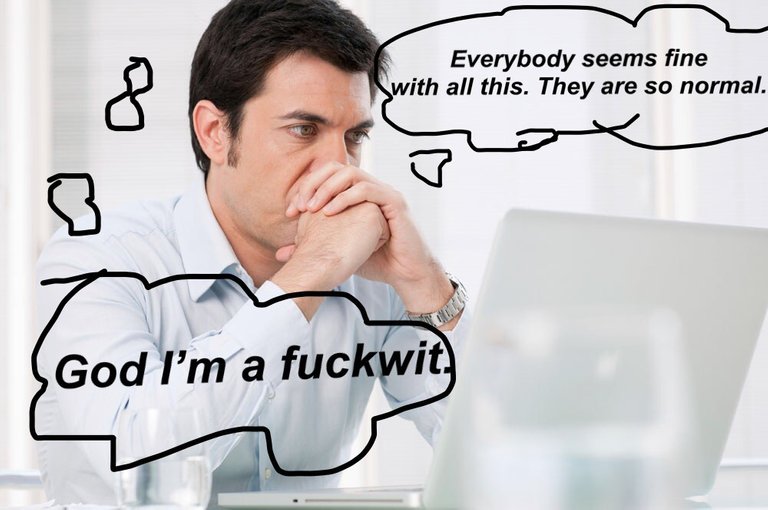 ---
If so, please read on, we here at Kafka pharmaceuticals want to help.
Every year, millions of moral, ethical individuals suffer in silence as they watch their retard neighbors guzzle beer and watch football games loudly proclaiming the necessity of violent institutions which are actively destroying humanity, and the planet itself.
SUPPORT THE TROOPS!
MUH THIN BLUE LINE!
TAXES ARE THE PRICE WE PAY FOR A CIVILIZED SOCIETY!
While it is hard to determine just exactly how these amoebic humanoids lost all faculty for compassionate and critical thought processes, what is more important is the seeming minority of anarchists who are dumbfounded and stricken with a silent shame and guilt for not fitting into this moron circus.
---
---
---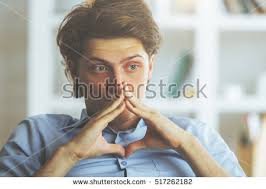 I don't know what's wrong with me. Every time my brother-in-law is talking about how Trump is going to save the US, I just want to bring up private property norms and suggest that adult humans might not need a "master" to live in peace. I know it's ridiculous, but I can't help these thoughts from showing up. I feel so stupid.
~ Trevor, Statesville, KY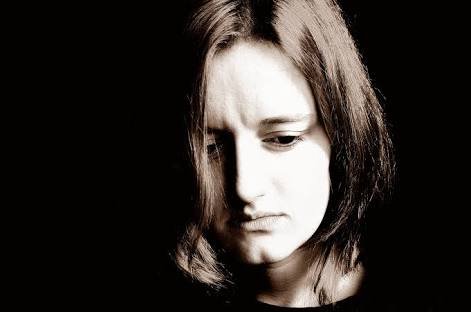 Last Thanksgiving my great aunt from out of town suggested that if someone is "toking on those reefer joints" they deserve to lose their family and be locked in a cage. I kept having this uncontrollable urge to ask why someone would deserve such a fate for peacefully smoking a plant. Luckily, before I could get up the nerve to say such a stupid thing, I drank myself into a stupor and fell asleep on the couch.
~Suzie, Pleasant Falls, MN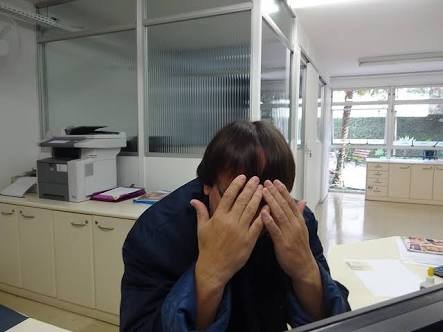 I was trying my best to fill out my tax forms correctly, but kept having to suppress feelings of impotent rage for having to go through such an impossibly tedious process just to give my money away to people who force me to pay for things I either don't want, could find and pay for on my own, or worst of all, find completely reprehensible.
I totally want to support my community, just not under threat of violence from strangers. I don't know how to talk about this with anyone. All my friends are bragging about their Turbo Tax "refunds" and how many cases of "Natty Ice" they can buy with it, and I'm sitting here Googling how to tie a noose correctly and watching YouTube videos of "cop fails" with Dorito dust on my shirt.
~ Mike, San Bernardino, CA
---
Enter Realitol
Here at KafkA Pharmaceuticals, we want to remind you that it ain't you, but society at large that's crooked-er than a coked-up judge in a small claims court for hookers.
Despite years and years of institutional brainwash, we can help. Starting from the time you popped out of your mother's vagina, all the way up to this very moment, the world has been mercilessly beating you down with the idea that you are "totally fucking weird" for wanting to play fair, live in a world with minimal violent conflict, and just basically mind your own business.
That's where Realitol ™️ comes in. After just one dose, the layers of accrued guilt and anxiety from years of gaslighting and mass shaming by friends, peers and loved ones unable to recognize that drone-bombing infants to bloody bits in the Middle East is never "a necessary evil," begin to melt away. Acts of violence become seen as just that, and your statist friends, once seeming so "normal" and "well-adjusted" now look exactly like the batshit crazy, if lovably inept, raving fuckwits they always have been!
---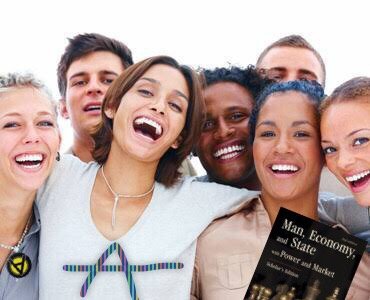 You'll laugh as you walk through the grocery store overhearing conversations about the "importance" of voting for a pre-selected master!

You'll smile in endless amusement when someone tells you it is your civic duty to be extorted by overlords!

Prepare to feel sorry for the poor, lost souls that think wearing a shiny star grants magical powers and "extra rights"!

Get ready to not give a single fuck when you live peacefully as you please, not getting caught up in childish arguments about: "classy presidents," standing or kneeling for a magic rag, which lives "matter," the necessity of the A-bomb, and much, much more!!!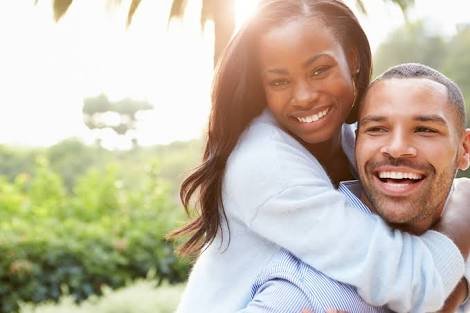 "My life is totally turned around...
After just three days on Realitol ™️, I realized I wasn't doing anything wrong in saying that "taxation is theft!" Hell, what else do you call taking people's money under threat of violence!?! These fools had me feeling ashamed for being right!!! Thanks to this revolutionary new pill, I got no more time for the opinions of boneheads, and I got a hot new girlfriend to boot! Turns out being right is sexy! Thanks, Realitol ™️!!!"
~ Benjamin, New York, NY
---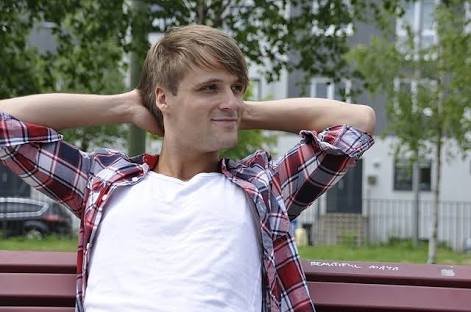 I was at the ATM just after taking my first dose.
Some old dude in front of me left his cash in the now open and beeping machine and walked away. I quickly told him, "Hey! You forgot to take your money!" and he came back, shaking his head and smiling in disbelief at his absent-mindedness. He took his money and thanked me profusely. The lady behind him said he was lucky I was a good person. THAT THOUGHT HIT ME LIKE A TON OF BRICKS. I am good, I thought! After years of being endlessly beaten down by subtle messages of shame from the statist culture for wanting to keep my own money and property, I was starting to feel really depressed! I knew I was right, but still felt like some kind of thief in society. Thanks to Realitol ™️ I can clearly see what a half-baked, silly idea that was! I feel great! And good!!!
~ Trevor
So what are you waiting for? Join the hundreds of thousands who have already found relief from this interminable and unremitting statist bullshit today! What have you got to lose but your shame?
Call now!
---
WARNING: IN PRELIMINARY TRIALS OF REALITOL ™️ SOME PATIENTS REPORTED EXPERIENCING:
PROLONGED EPISODES OF NO FUCKS GIVEN
SEVERE ALLERGIC REACTIONS TO LICENSING MANDATES/POLITICIAN SCRIBBLES
UNCONTROLLABLE LAUGHTER
ALTERNATING FITS OF AMUSEMENT/RAGE AT STATISTS
CHRONIC DIARRHEA OCCURRING IN THE VICINITY OF FEDERAL BUILDINGS AND COURTHOUSES
SUPERMAN LIBIDO
PROLONGED FREE MARKET CAPITALISM
RUNNING RED LIGHTS WHEN NO OTHER CARS ARE AROUND BECAUSE FUCK THAT SHIT I HAVE TWO EYES
RAINWATER COLLECTION
SMALL BUSINESSES
ECONOMIC LITERACY
CHRONIC EMPATHY
PROLONGED BOUTS OF MINDING OWN FUCKING BUSINESS
NON-EQUATION OF LEGALITY WITH MORALITY
OBSESSIVE RESPECT FOR PRIVATE PROPERTY
EXCESSIVE SEXINESS
LOSS OF SPEECH AROUND LAW ENFORCEMENT OFFICERS
REPETITION OF PHRASES SUCH AS "TAXATION IS THEFT" AND "MUH ROADS"
CHRONIC NON-AGGRESSION
~KafkA
!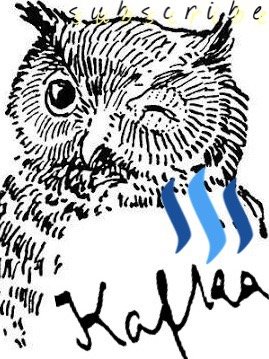 ---
Graham Smith is a Voluntaryist activist, creator, and peaceful parent residing in Niigata City, Japan. Graham runs the "Voluntary Japan" online initiative with a presence here on Steem, as well as DTube and Twitter. (Hit me up so I can stop talking about myself in the third person!)