This year I won't complain about…
i don't want to say this, because we all know this is not true. There is always something to complain about, but maybe with some small baby steps I can try.
First thing first. NO MORE CORONA TALK. I cant do it anymore, it's just to much. Everytime we see somebody we need to talk about this, I have the feeling we cant talk about anything else, its like this is the only thing we have in common now, so we can only talk about that? I cant do it anymore, and what is the worst? When you're working in health care you can't hear anything else.
PEOPLE, we have opportunities now. A lot of people is home, we are not allowed to go anywhere so we can do so much stuff at home. Maybe reading? Learning about new stuff? Writing? Painting? Redoing your apartment? Learning your dog new tricks? Planning your future? Oh my, so many things and we are depressed because you need to stay home. Yes we miss our friends and family, that is normal, but this is a new era, smart phones, cameras, internet, we can be in contact all the time, and we are. So when I feel that I'm alone, there is a phone and I can call everyone. Only thing that is bothering me that we can't cross the border, and that is some bloody shit! I miss slovenian bread - vrtanik 😂 but still, everytime my friend is going to work she brings us this good stuff from Slovenia. So NO MORE CORONA TALK FOR THE REST OF THE YEAR! Impossible, but maybe sometimes we can still avoid it. You just need to have some other themes ready to talk about so you can't change the subject.
This is it. Stop!
Second. It's is time to play @splinterlands again. 🥰 My husband and I are involved in this game from the very beginning, so we know a lot about it, and we just love it. Of course my husband is pro in this game, for first 2 years in playing and now he's trading, staking, renting, so anything else, just no more playing. Last year I sold all of my cards on my account, and we put money on his account, because I decided it's time to stop playing for a little bit. I'm not a gaming person, never was, but this game had something that was attracting me, and is not just money. Maybe those colours, storyline, so many different characters with their own personalities, maybe just all together.
We put together our money from my account and some of his money and when the first packages from chaos legion came out we started buying it. It was time for my new chaos legion team.
And I started. It's so much fun to play with the new cards, but I need to learn so much more now, there are new powers, and I need to learn them all! We are planning to make a team for me, so I can play in diamond league. But this is still long way to go, and I'm sooo excited. I miss those big game leagues, playing with all the power. So that is my plan now for @Splinterlands game.
Next. Sell everything you don't need. Yes. During these years when we live together, we bought a few things that we don't need anymore and now they are just piling up in the basement, and I'm not a person who would throw away things that are still useful, so why not sell them and use money for something else? I'm doing that now, I posted my stuff on all the websites where people sell used products.
But I have to say that I am quite disappointed with the people. I understand that at the moment it is a time when we are all on short with the money, but if I sell an almost new product and you try to cut the price in half, that somehow doesn't seem fair to me. We can always negotiate, but sometimes it is necessary to understand that people sell products because they need money, or because they don't need this product and is almost new, so why sell something so cheap?
We will use the money from the sale to buy new cards (@splinterlands). 🙌💪 ( it's looking good for now)
This year we planned to take a vacation, but because of all these new rules, I am not allowed to leave the country and I am not allowed to go to any hotel. Unfortunately, it's a little too cold for camping at the moment, we'll see if there will be any changes by the summer. I doubt it, but you never know what the future holds. Otherwise, I lack nothing in my comfortable apartment. I have time for all the plans I have in my head.
Even if we're not going anywhere this year, I kind of don't care.
This year is dedicated to securing our future and that alone.
I have to say that I am actually very excited about what is going to happen this year.
I really wish my health won't betray me.I am really working on myself, and I really hope that in time the positive results of my efforts will show.
Even though my disease is currently active, I still go to work and soothe my intestines with pills and natural medicine.
Of course, it is really hard to work in healthcare at the moment, but with the help of the best colleagues, anything is possible. I just hope my body will be able to work 12 hours without landing in the hospital again. I can do it.
I also decided that now is really the time to research what exactly is stem cell therapy. I think I have watched countless documentaries about it but still this therapy is not so recognized so there are no correct statistics. But there is something to it and I believe it will help.
But there is a minor problem. Where should I raise 70,000 euros so that I can afford this therapy? At the moment, this is quite difficult to do.
This is a lot of money and even with constant work and raising money in all possible ways, this amount is very high. So how do you raise or earn that much money for health?
Does anyone have any advice? Please?
Next thing. House. I never dreamed to have my own house, especially not in Austria. But…for about year now, I'm thinking what means to have a house. Big garden, a big place for my dog, and there is then also place to have another dog too..It's already time for that? Are we ready for this? Big challenge, but I will try to find a way.
Next thing. Life with my husband is wonderful. From the very beginning we have common goals, and things that interest us both. We have really had a lot of joint projects over the years, and now is the time again when we decided to do something together. Photography. We made a new account on Hive to post our photos that we take together, and we also made account on NFT Show Room to sell our pictures. I'm so excited to do that. Maybe we can also save some money with this project for our future. We will see in a few weeks what will happen.
I have so many projects in my head and everything needs to be put down on paper and then...action!
Thank you for all the support you have offered me over the years, for every single comments, for every penny donated and for the opportunity to be able to participate on this platform and share events and my thoughts with you. Thank you, I love you guys ❤️
Let's start this year with new strength, new ideas and positivity!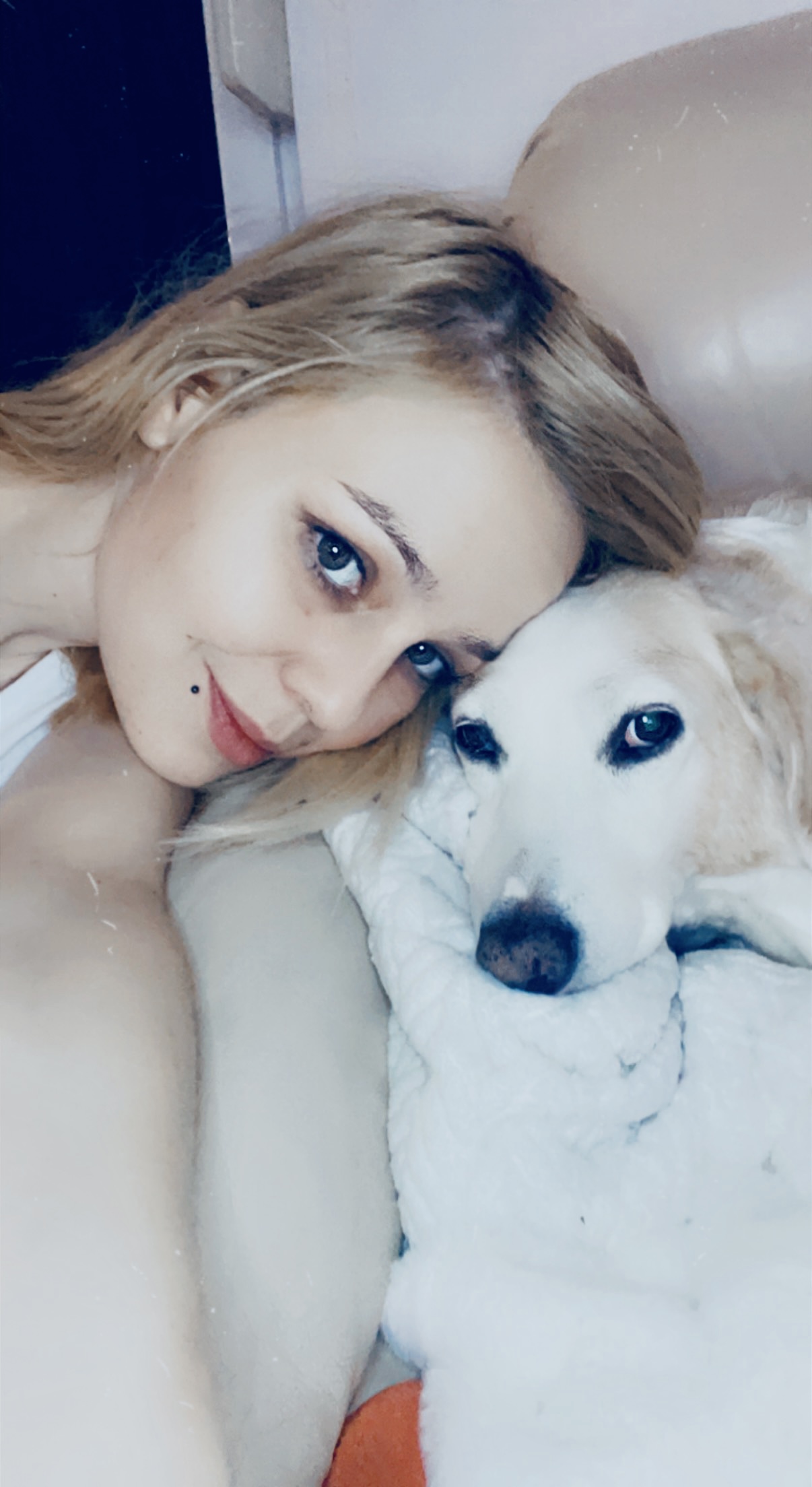 I don't know what the future may hold, but I know who holds the future. - Ralph Abernathy
With love, @tinabrezpike ❤️