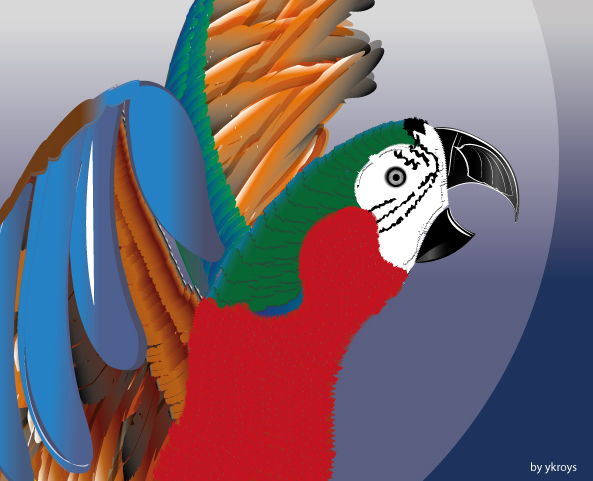 Arte Ilustrado Digital. La Guacamaya Caraqueña, Ave Icono Natural, Cultural y Majestuoso de la Capital Venezolana.
Dear Readers, I send you my warmest greetings!
Estimados Lectores reciban un Saludo Cordial.
As an Artist I strive to cultivate qualities that stimulate the creative process in me to solve communication problems from a proper perspective. A valuable quality for me is empathy, because it allows me to put myself in the other person's place.
Como Artista me esfuerzo por cultivar cualidades que estimulen el proceso creativo que existe en mí para resolver problemas comunicacionales desde una perspectiva adecuada. Una cualidad valiosa para mi es la empatía, porque me permite ponerme en el lugar de la otra persona.
People and I belong to a social and cultural fabric called Reality. Through Art we can promote Empathy and contribute to creating links with each other.
Las personas y yo pertenecemos a un tejido social y cultural llamado Realidad. Mediante el Arte podemos promover la empatía y contribuir a crear nexos los unos con los otros.
Art drives me to get ideas that allow me to recreate my readers and viewers.
El Arte me impulsa a conseguir Ideas que permiten recrear a mis lectores y espectadores.
Illustrated Art requires Techniques and Skills that I put into practice to give my target a world out of reality but inspired by it in order to stimulate the Imagination.
El Arte ilustrado requiere de Técnicas y Habilidades que pongo en práctica para obsequiar a mi target un mundo fuera de la realidad pero inspirada en ella con el fin de estimular la Imaginación.
For example, I always remember the habitat of Caracas, the city I visited and day by day I traveled when attending the University for 3 years. I was inspired by the creative art of its natural beauty and also to empathize with its people, the caraqueños, who are always proud to observe and enjoy a special resident.
Por ejemplo siempre recuerdo el habitad de Caracas, Ciudad que visité y día a día recorrí al asistir a la Universidad durante 3 años. Me inspiró el Arte Creativo su belleza natural y también empatizar con su gente los caraqueños, quienes orgullosos siempre tienen presente la observación y disfrute de un residente especial.
In the capital of Venezuela you can enjoy the flight and residence of a bird that today is a nature, culture and majestic icon of the city: The Guacamaya.
En la capital de Venezuela se disfruta del vuelo y residencia de un Ave que hoy por hoy es Icono natural, cultural, y majestuoso de la Ciudad: La Guacamaya.
First, I proceeded to vectorize the outline of the Guacamaya, which allows to visualize each element in a harmonious and creative way.
En primer lugar, procedí a vectorizar el contorno de la Guacamaya, que permita visualizar cada elemento de manera Armoniosa y Creativa.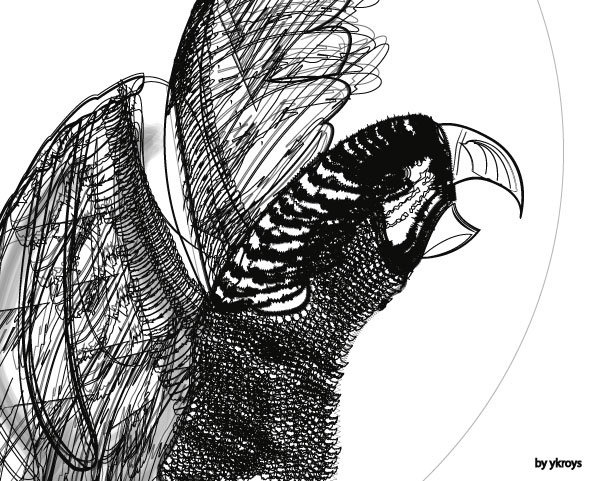 Secondly, I proceeded to fill in each space, applying different tools and techniques:
En Segundo lugar, procedí a rellenar cada espacio, aplicando distintas Herramientas y Técnicas:
Texture
Color Selection
The Degraded
Opacity
Fade
Textura
Selección de color
El Degradado
Opacidad
Desvanecer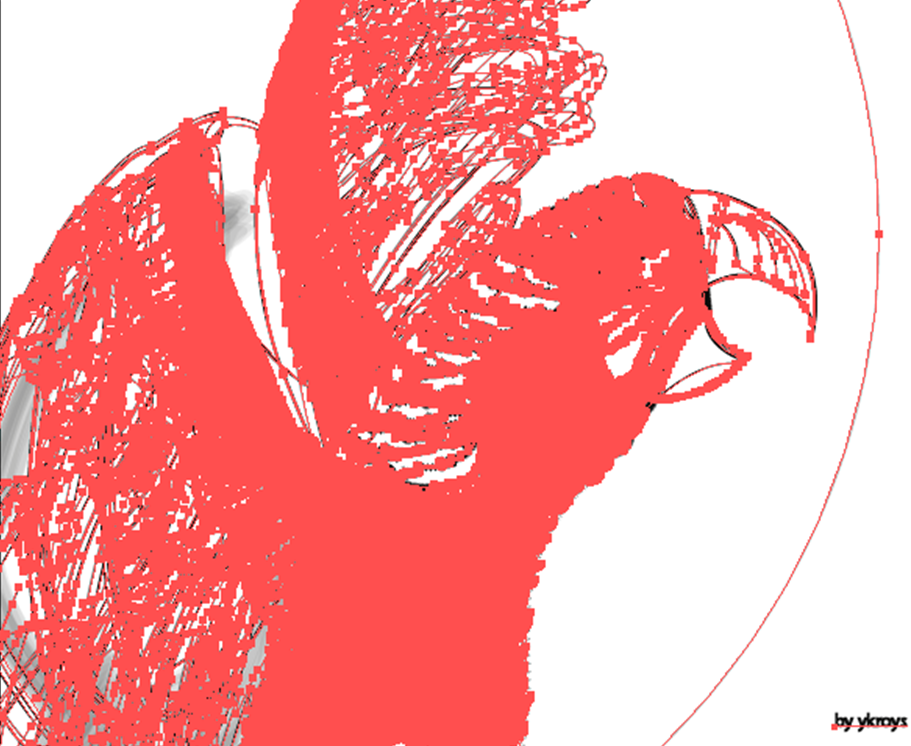 The above, written, can be read quickly, but in practice it requires creativity, time and dedication. Since I entered @Hive ecosystem a month ago I feel motivated to keep sharing my Arts, because I have received prizes and gifts from the Users.
Lo anterior escrito se lee rápido, pero en la práctica requiere de creatividad, tiempo y Dedicación. Desde hace un mes que ingrese a la plataforma
@Hive
me siento motivada a seguir compartiendo mis Artes, porque he recibido premios y regalos de los Usuarios
@marpa
y
@bluemist
That with his words, I feel more inspired to shape my Ideas and Creativity through Digital Art.
Que con sus palabras, me siento más inspirada en plasmar mis Ideas y Creatividad mediante el Arte Digital.