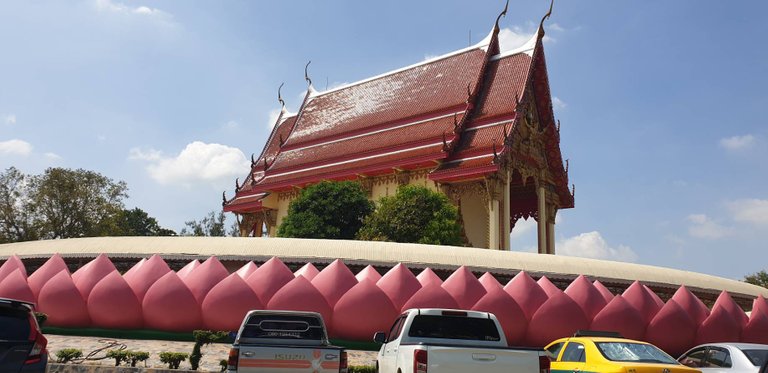 To start the new year with a good life, we as Buddhists normally go to temples for making merit. This is one of the popular activities that we have during the special holidays.
We believe that these can bring hope and happiness to us throughout the year.
On this good opportunity, I would like to present beautiful photos of temples from many places in Thailand, so you can see why temples are important for us, especially in the old days.
Starting from the first photo, it is a magnificent building called "Ubosod". Normally, Ubosod is the most important building of the temple. As you may notice, it's surrounded by the huge pink lotus statue. It looks like the Ubosod is in the center of the lotus. For Buddhist, lotus is the symbol of enlightenment and we use them in many Buddhist traditions.
In temples, there are many activities that we do. The colorful parade is among them. In the following photos, you will see local older people wearing Thai traditional dress and dance in the Thai style. The parade can encourage a lot of people to gather around in the temples on special days; i.e. New Year celebration, ordination ceremony, etc.
These can entertain people before making merit. They are fascinating and so much fun.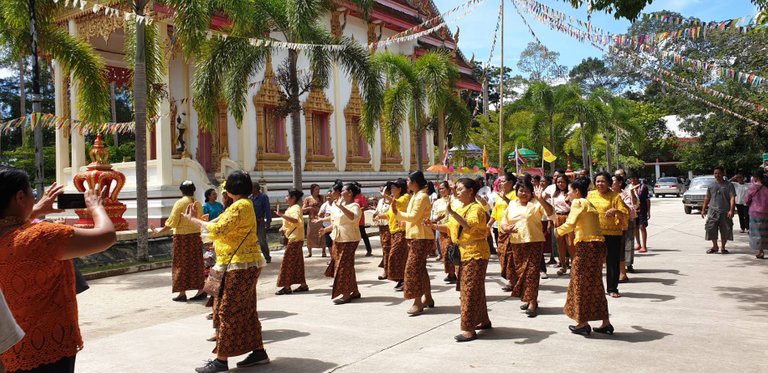 Apart from making merit, we also worship the Buddha images to ask for good fortune for our lives.
All of the Buddha images are magnificent and look peaceful. These can make our minds keep calm as well.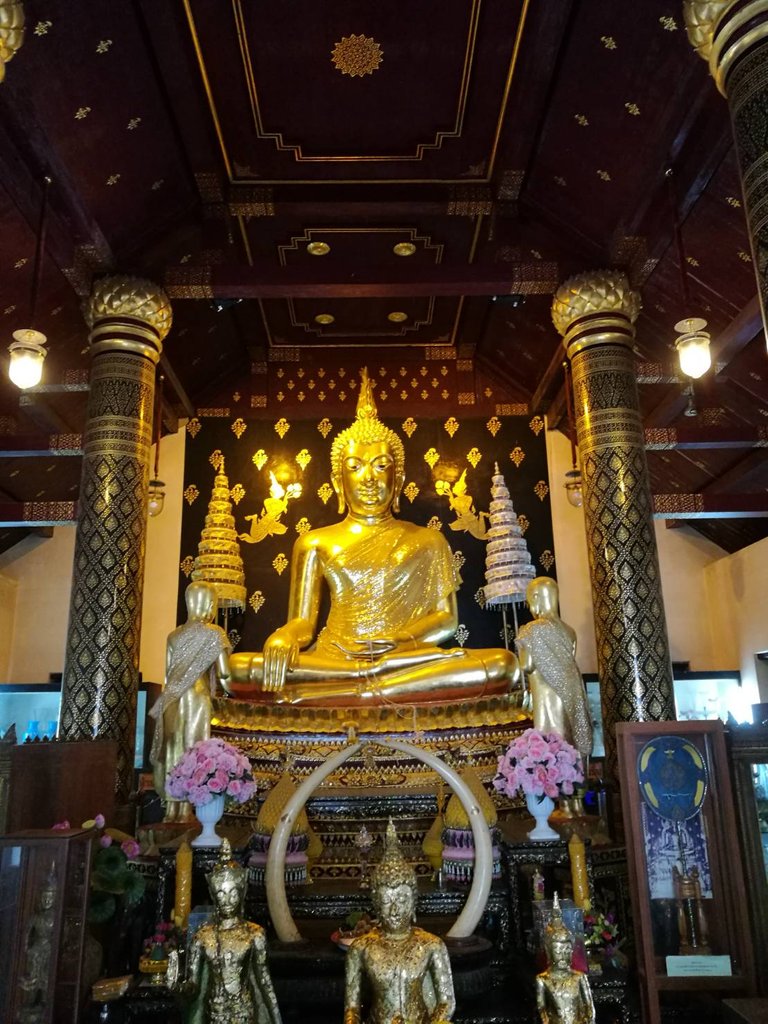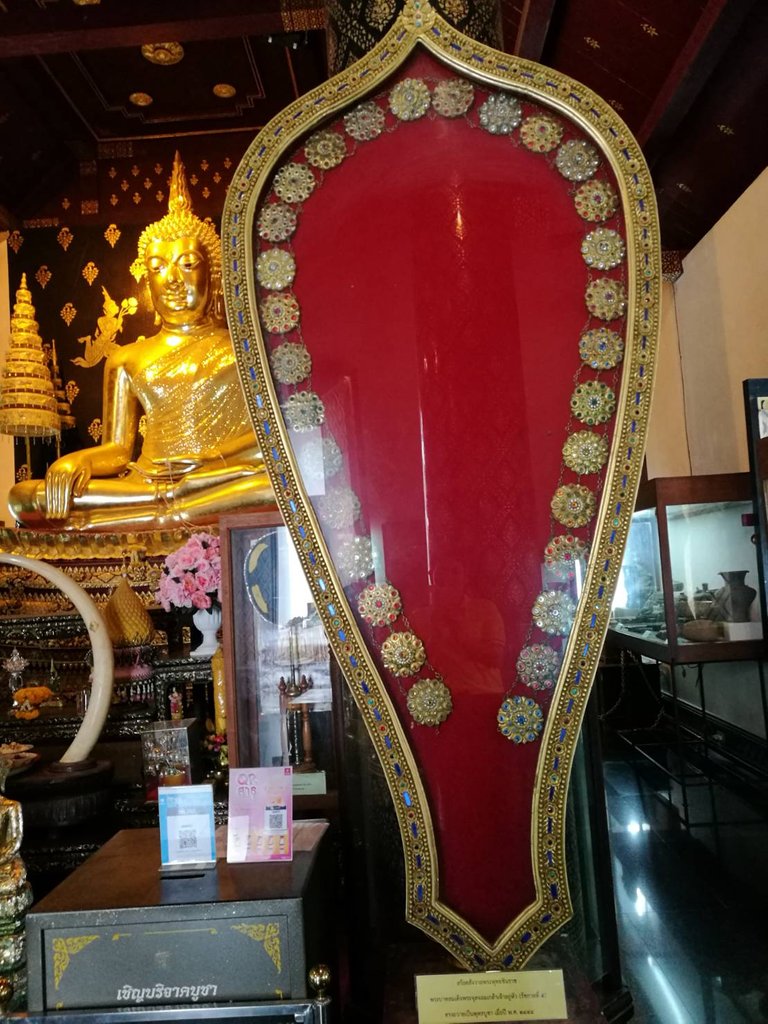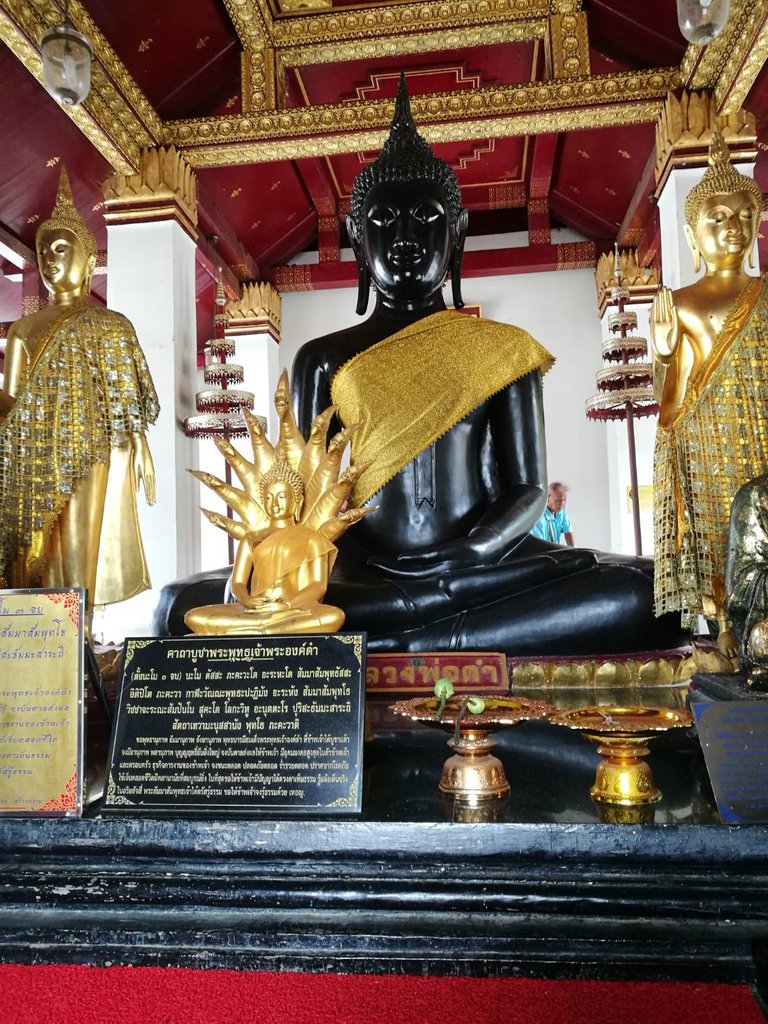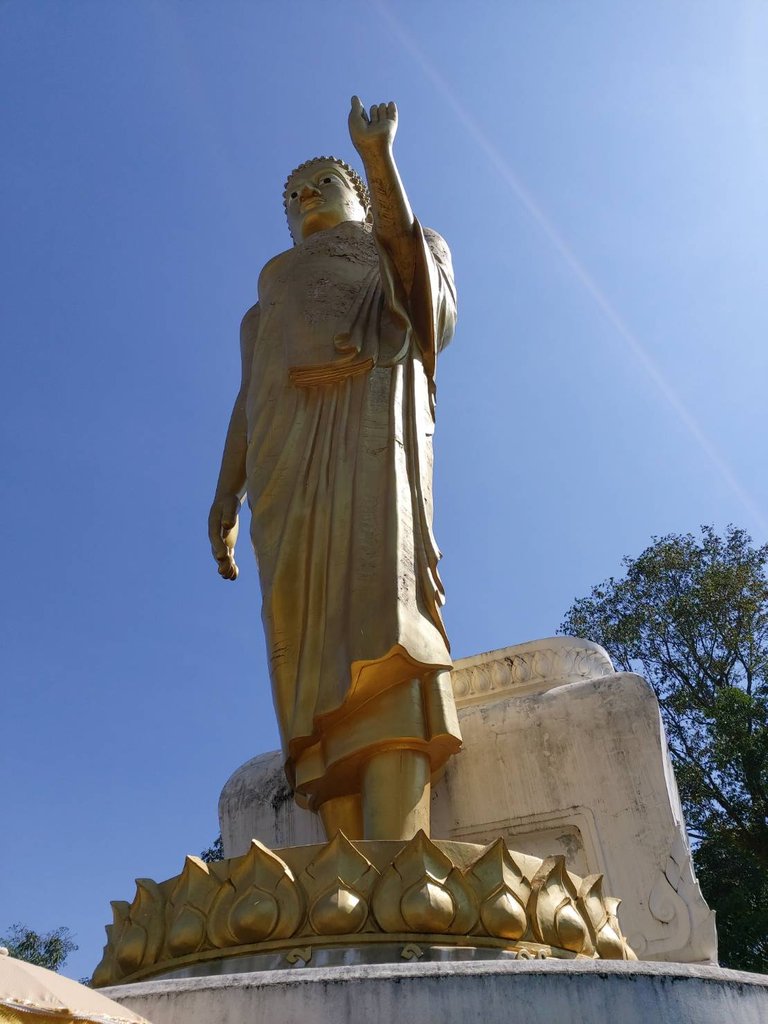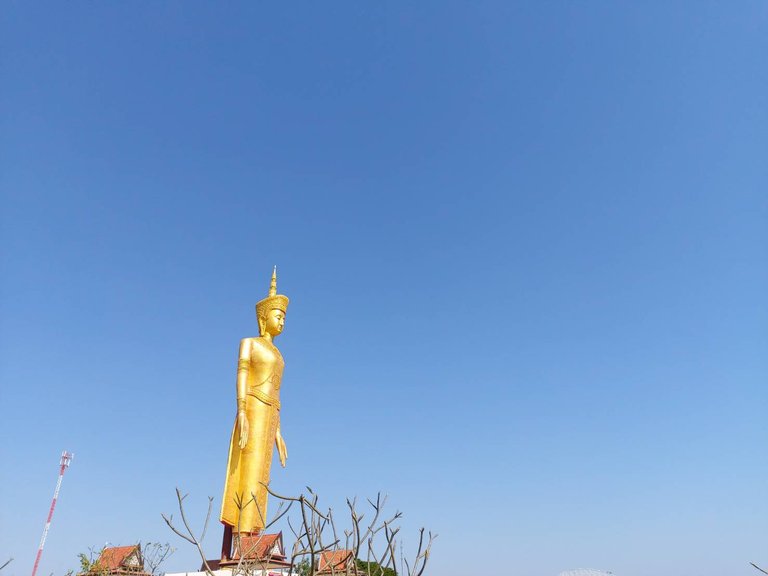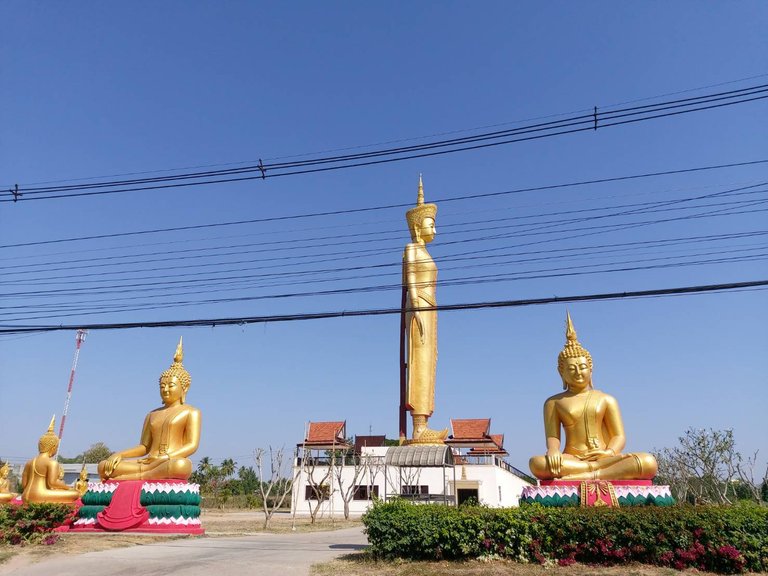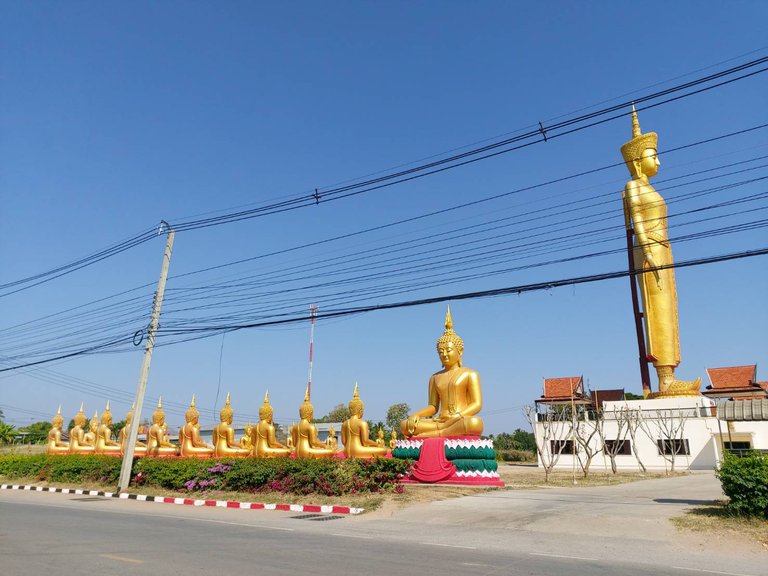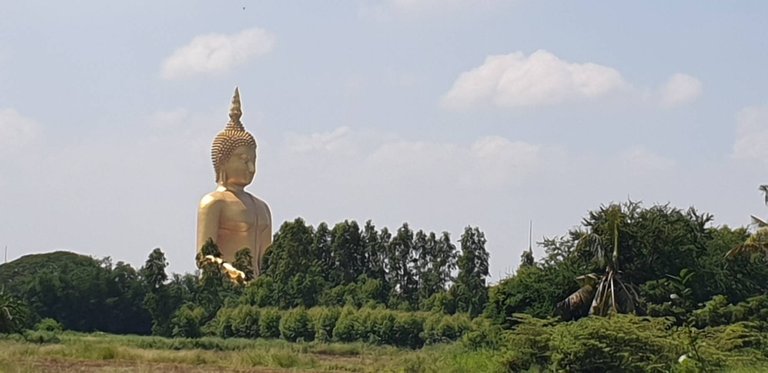 One of the most sacred monks that had passed away a long time ago is "Luang Pu Thuat". Most of Thai people, especially the Southern people, including my family, pay respect to him.
According to our older people, "Luang Pu Thuat" had supernatural power; i.e. when he stepped into the sea, the surrounding water became "freshwater" and not "salty" anymore. Really amazing, right? (This is our belief.)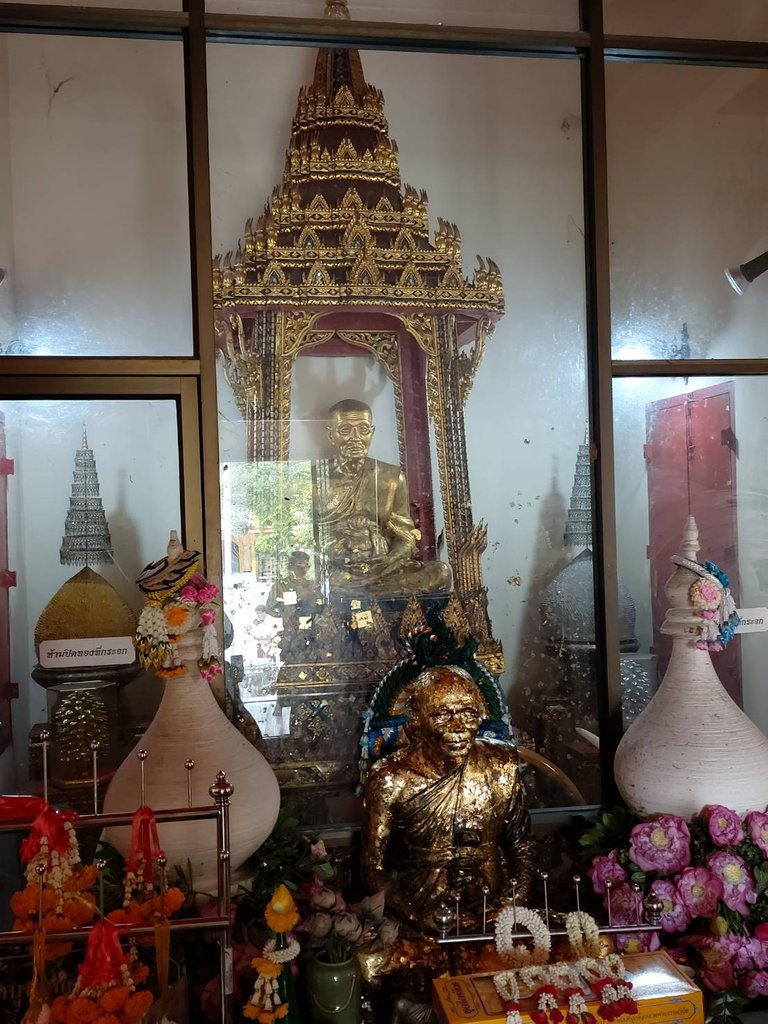 Here below is the temple that "Luang Pu Thuat" stayed while he was alive. It's situated in Pattani province, in the South of Thailand.
The short name of this temple is "Wat Chang Hai".
Wat means temple
Chang means elephant
Hai means give
So, you will see the elephants' sculptures at the entrance of the temple.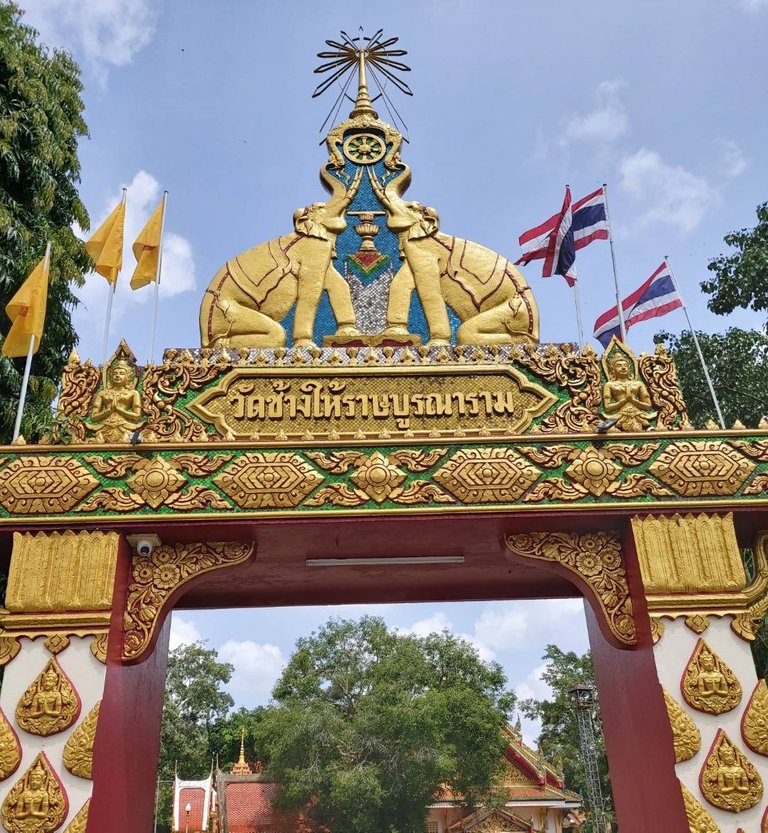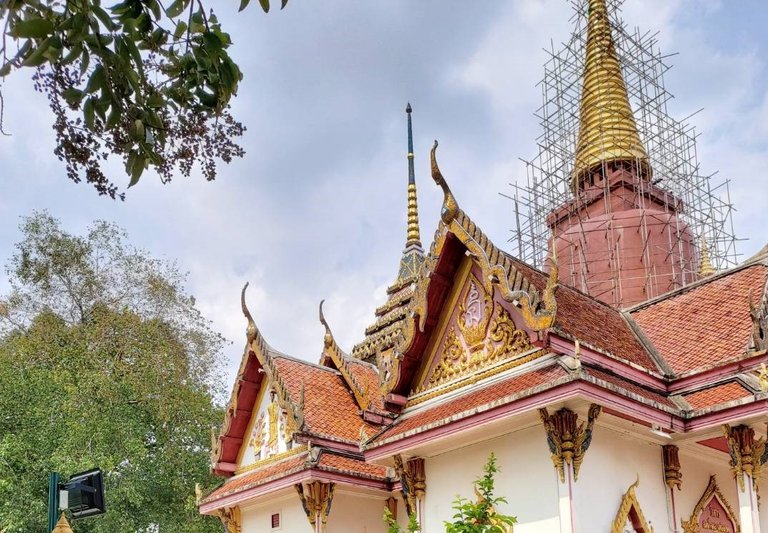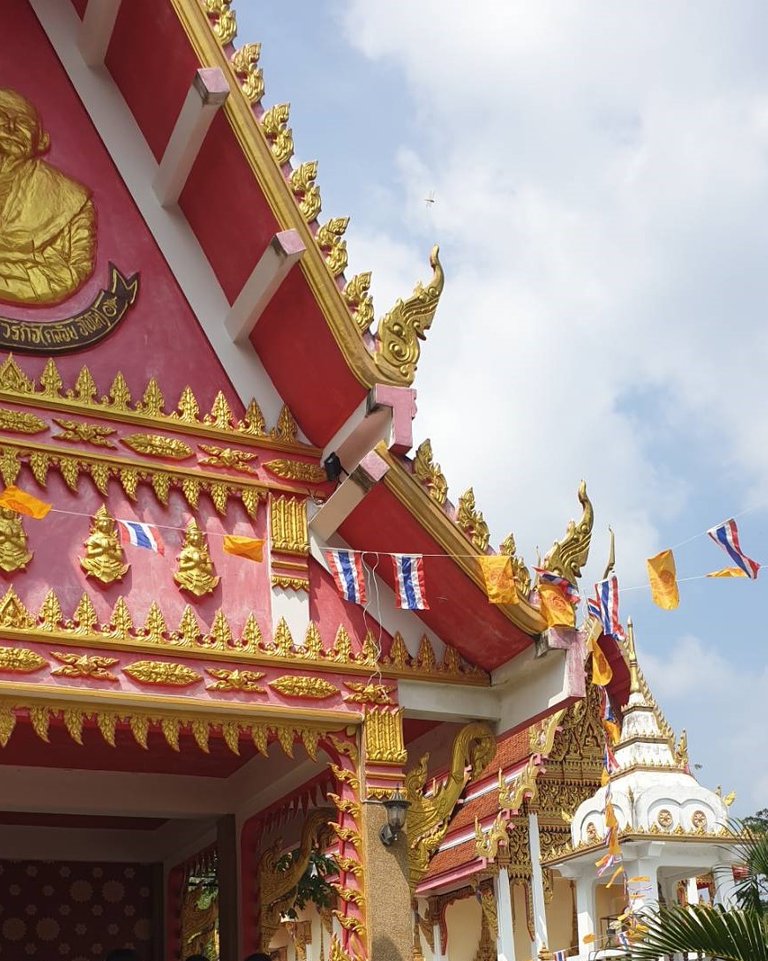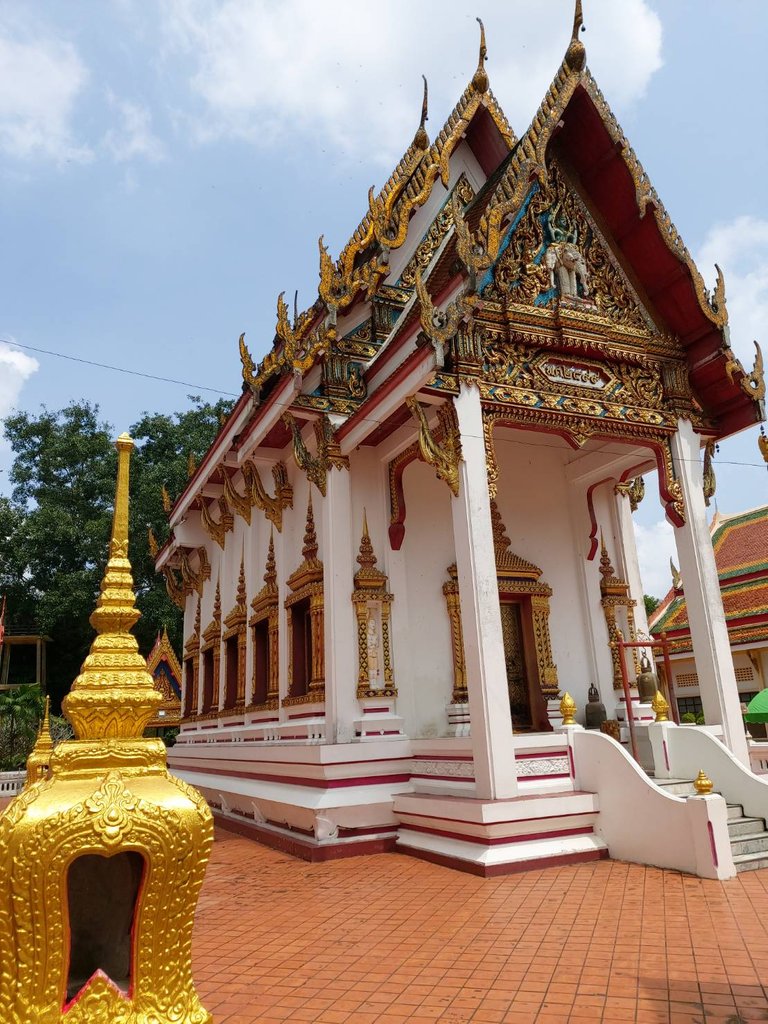 Below is the Buddhist prayer for "Luang Pu Thuat" on the sign both in Thai and in English.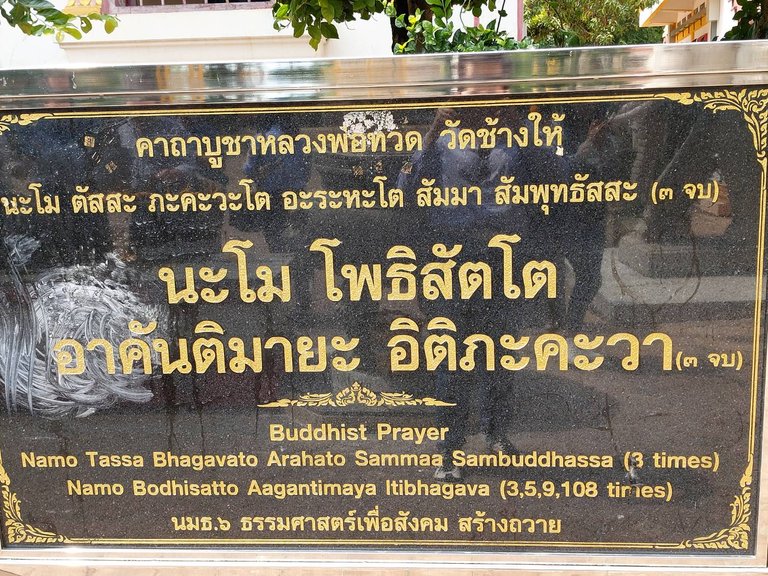 There are various forms of Luang Pu Thuat images providing for us to worship in our own houses, the same way as Buddha images. We believe that Luang Pu Thuat will protect us from any dangers.
If you are not Buddhist, you may visit our temples to admire the beauty of the architecture of the buildings and see the way of our lives as well.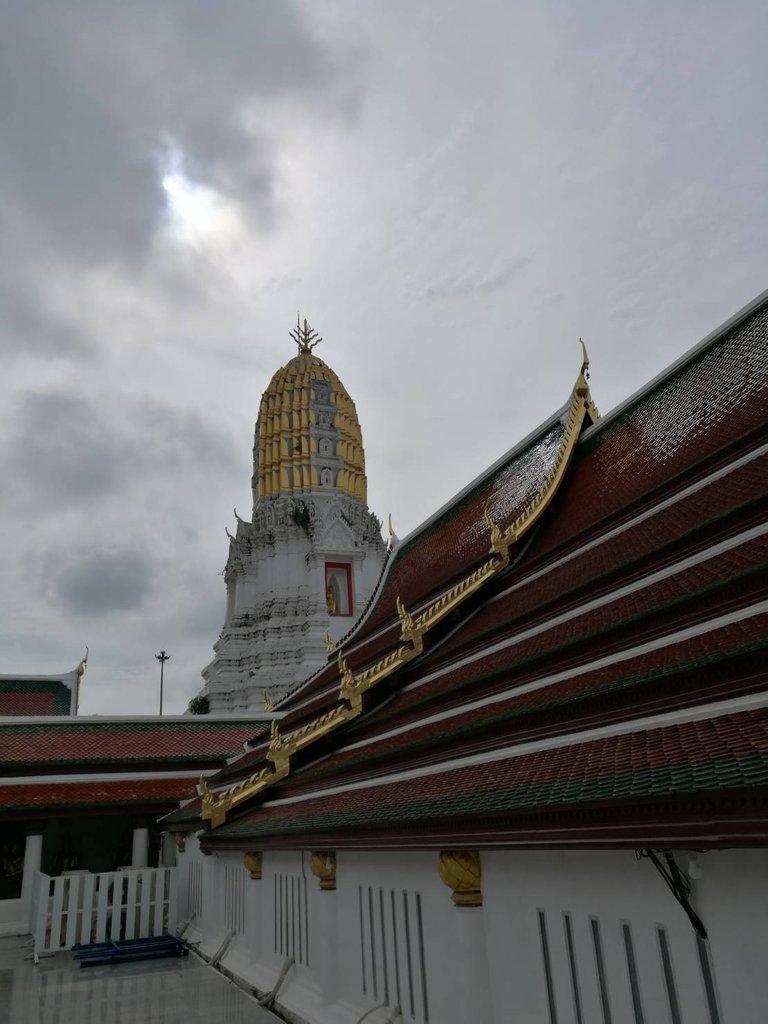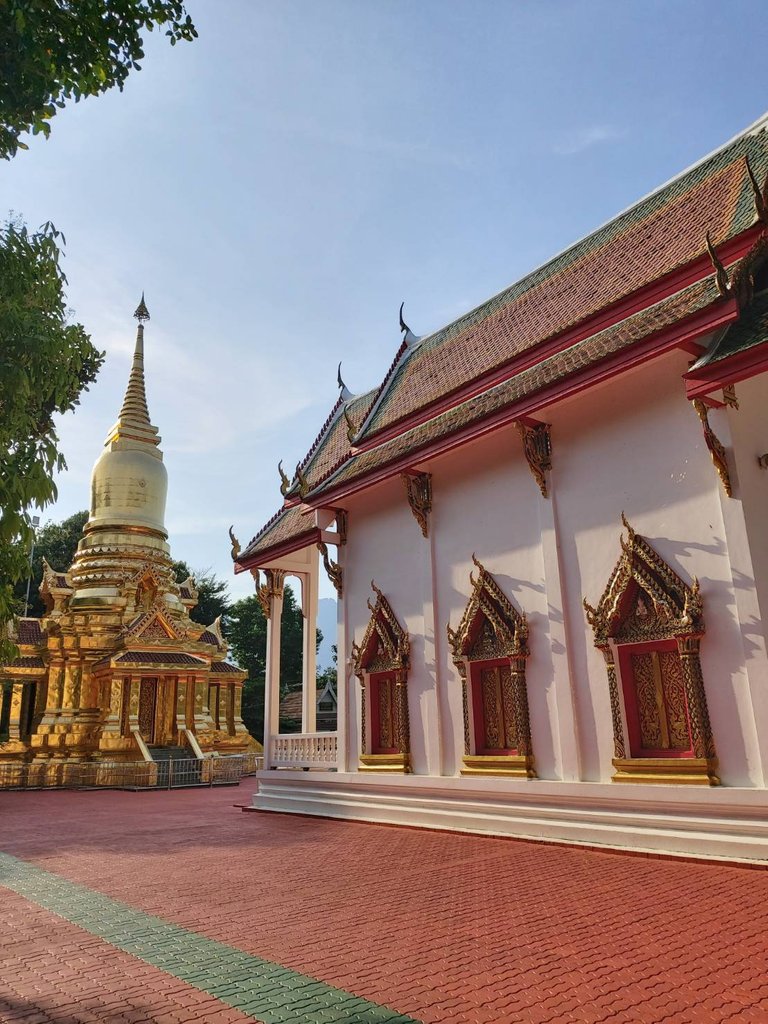 I do really hope that you enjoy these photos from my sister, like me! ;)