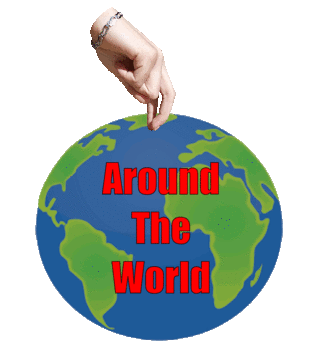 (Google translate from Czech)
According to the calendar, summer ends for us in a month. The summer vacation period is also slowly coming to an end. However, our competition does not end. On the contrary, it is just starting to take off :-)
---
Welcome to the announcement of the fifteenth round of the photo competition for all Hive users

𝓐𝓻𝓸𝓾𝓷𝓭 𝓣𝓱𝓮 𝓦𝓸𝓻𝓵𝓭
---
What is the subject of the competition?
These are your photos from places where you normally move or where you have been on vacation. I wonder what the world looks like through the eyes of Hive users.
How to participate?
There is only one simple rule that separates you from participating in the competition. Use a tag

#aroundworld
on your post with a photo of the place of your neighborhood or activity. It is important to add a description of where the photo was taken (state and place).
Use the tag above in one of the first five places, and for a better overview of your competition images, I recommend including a link to your article or a daily report for Actifit in the comments below this article.
What do you ask for as a reward?
As in every competition, there are, of course, rewards for the winners.

First place ... 1 HBD
Second place ... 0.6 HBD
Third place ... 0.4 HBD
In addition, the following prices are available for users of the ACTIFIT application:

First place ... 50 AFIT
Second place ... 30 AFIT
Third place ... 20 AFIT
---


Are you still hesitant to participate? So do not hesitate and join :-). Summer is slowly coming to an end, but the competition continues.
The deadline for the fifteenth round of the competition is August 28, 2020 at 20:00 CET



created by @xlisto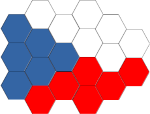 Podle kalendáře nám za měsíc končí léto. Také pomalu končí doba letních dovolených. Nekončí však naše soutěž. Naopak, teprve se začíná rozbíhat :-)
---
Vítejte u vyhlášení patnáctého kola fotografické soutěže pro všechny uživatele Hive

𝓐𝓻𝓸𝓾𝓷𝓭 𝓣𝓱𝓮 𝓦𝓸𝓻𝓵𝓭
---
Co je předmětem soutěže?
Jsou to vaše fotografie z míst, kde se běžně pohybujete, nebo kde jste byli na dovolené. Jsem zvědavý, jak vypadá svět očima uživatelů Hive.
Jak se zúčastnit?
Od účasti na soutěži vás dělí jediné jednoduché pravidlo. Použijte značku

#aroundworld
na vašem příspěvku s fotografií místa vašeho okolí nebo aktivity. Důležité je přidat popis , kde byla fotografie pořízena (stát a místo).
Výše uvedenou značku použijte na jednom z prvních pěti míst a pro můj lepší přehled o vašich soutěžních snímcích, doporučuji vložit odkaz na váš článek nebo denní hlášení pro Actifit do komentářů pod tento článek.
Co za to?
Jako v každé soutěži i zde čekají samozřejmě na výherce odměny.

První místo ... 1 HBD
Druhé místo ... 0.6 HBD
Třetí místo ... 0.4 HBD
Pro uživatele aplikace ACTIFIT jsou navíc připraveny tyto ceny:

První místo ... 50 AFIT
Druhé místo ... 30 AFIT
Třetí místo ... 20 AFIT
---


Ještě váháte s účastí? Tak neváhejte a připojte se :-). Léto sice pomalu končí, ale soutěž pokračuje dál.
Uzávěrka patnáctého kola soutěže je 28.8.2020 ve 20:00 SEČ