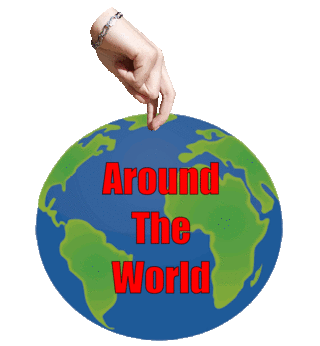 (Google translate from Czech)
The ends and the beginnings are inextricably linked. Does the beginning precede or the end of the beginning? In this case, the beginning follows the end.
---
Welcome to the announcement of the start of the 18th round of the small photo competition for all Hive users
𝓐𝓻𝓸𝓾𝓷𝓭 𝓣𝓱𝓮 𝓦𝓸𝓻𝓵𝓭
---
Why the competition?
I want to know the world. A world as you see it. I want to get to know interesting places and hidden corners, where no tourist guide will take me. Your photos, with a description of the place of photography, will help me to get to know.
Rules?
From my own experience I know that the rules are the first thing that is broken :-). Therefore, this competition has a single rule for participation

use the #aroundworld tag
and a few recommendations. Write the above tag in one of the first five positions, add a description of the place where you took it to the photo, and for my better overview, include a link to your post or daily report for the Actifit application in the comments below this article.
Rewards?
Without the reward it would not be a competition :-). The following rewards await you:

First place ... 1 HBD
Second place ... 0.6 HBD
Third place ... 0.4 HBD
In addition, the following rewards are available for those who submit a competition photo via the Actifit application:

First place ... 60 AFIT
Second place ... 40 AFIT
Third place ... 30 AFIT
---
Two rewards for one photo? Someone doesn't give it right away. So run to take pictures so that you are not surprised by the end of the round unprepared :-).
The eighteenth round ends on September 18, 2020 at 20:00 CET




created by @xlisto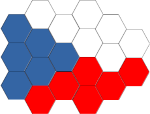 Konce a začátky jsou neodmyslitelně spojeny. Předchází začátek konci nebo konec začátku? V tomto případě navazuje začátek na konec.
---
Vítejte u vyhlášení začátku osmnáctého kola malé fotografické soutěže pro všechny uživatele Hive
𝓐𝓻𝓸𝓾𝓷𝓭 𝓣𝓱𝓮 𝓦𝓸𝓻𝓵𝓭
---
Proč soutěž?
Chci poznat svět. Svět takový, jak ho vidíte vy. Chci poznat zajímavá místa i skrytá zákoutí, kam mne žádný turistický průvodce nezavede. Vaše fotografie, s popisem místa vyfocení, mi k poznání pomohou.
Pravidla?
Z vlastní zkušenosti vím, že pravidla jsou to první co se porušuje :-). Proto má tato soutěž jediné pravidlo pro účast

použít značku #aroundworld
a pár doporučení. Výše uvedenou značku napište na jednu z prvních pěti pozic, k fotografii přidejte popis místa, kde jste ji pořídili a pro můj lepší přehled vložte do komentáře pod tento článek odkaz na váš post nebo denní hlášení pro aplikaci Actifit.
Odměny?
Bez odměny by to nebyla soutěž :-). Čekají na vás tyto ceny:

První místo ... 1 HBD
Druhé místo ... 0.6 HBD
Třetí místo ... 0.4 HBD
Pro ty, kteří zašlou soutěžní fotografii prostřednictvím aplikace Actifit, jsou navíc připraveny tyto odměny:

První místo ... 60 AFIT
Druhé místo ... 40 AFIT
Třetí místo ... 30 AFIT
Dvě odměny za jednu fotografii? To hned tak někdo nedává. Tak utíkejte fotit, aby vás nepřekvapil konec kola nepřipravené :-).
Osmnácté kolo totiž končí již 18.9.2020 ve 20:00 SEČ