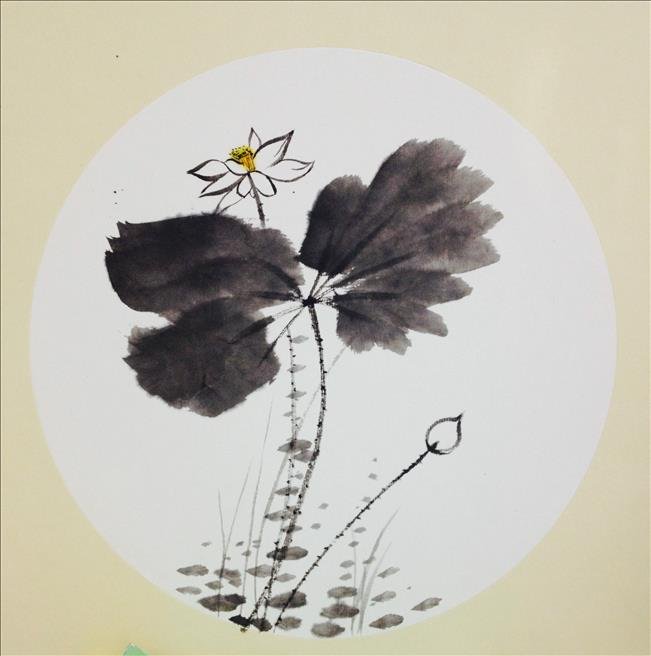 Around the day of Slight Heat, most areas in China see the coming the period with the most thunderstorm days. These days were very cool, which seem to get into autumn. After breakfast, I finished housework and sit to piant the lotus--major role of summer. They say it is pure, elegant and noble,rising unsullied from mud, I think it was more vigorous and stronger after the rains.
Lotus is a eternal subject. Different poets endowed with its different qualities. For instance, it has natural beauty, not only that, it is charming, magnificent and beautiful.
Furthermore, it has not only good moral but satisfy the essential requirements of composition,---point, line to plane(lotus flower, lotus leaf stalk, lotus leaf). So this summer I would paint it more often. I hope you enjoy it.
小暑刚过,这两天就暴雨不断,仿佛跳过了闷热的三伏天直接进入了凉爽的秋季。
吃过早饭,收拾完毕,坐下来画画夏天里的主角荷花吧。都说它不惰污泥,品质高洁,优雅万千,想必经历暴雨之后的荷花会显出它的风骨和坚韧,更加惹人怜爱吧。
荷花是一个永恒的题材,不同的诗人赋予它不同的美。比如它的自然之美,天然的美"清水出芙蓉,天然去雕饰。" 比如它的娇美,"接天莲叶无穷碧,映日荷花别样红。" 它不仅是娇美的也是壮美的,比如"镜湖三百里,菡萏发荷花。"尽管三百里这带有夸张手法,但是湖中一大片荷花盛开的景象还是壮观的。
它不仅美,有好的寓意,从构图来说,它也具备了点、线、面这样好的条件。(荷叶像是一个大大的面,荷花即可以是点,也可以用线勾,长长的柄是优美的线条。)所以今年夏天我要画它多一点啦😄。
Material 所用 工具:
Chinese brushes 毛笔3 只
Xuan Paper (raw rice paper) 生宣纸
Chinese painting color : 中国画颜料
Chinese ink 墨汁
The Process:
用一只大毛笔,蘸湿淡墨和浓墨,画出荷叶。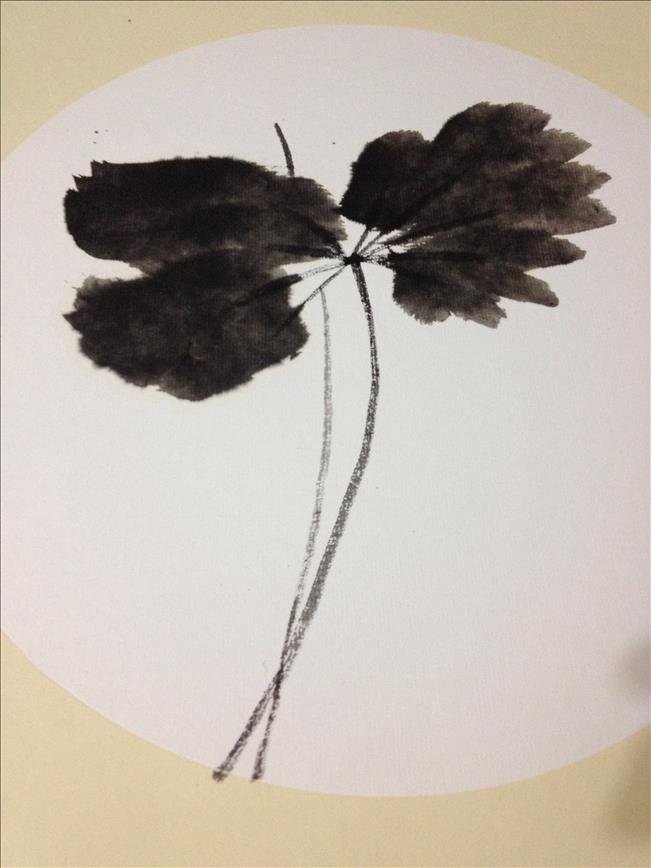 用另一只小笔,勾画出荷花。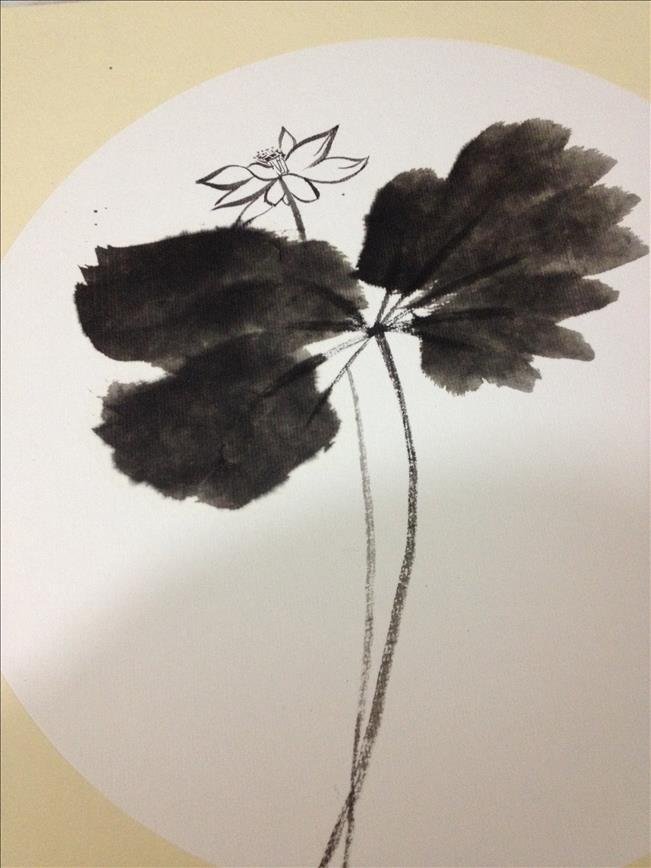 画上花苞和水草。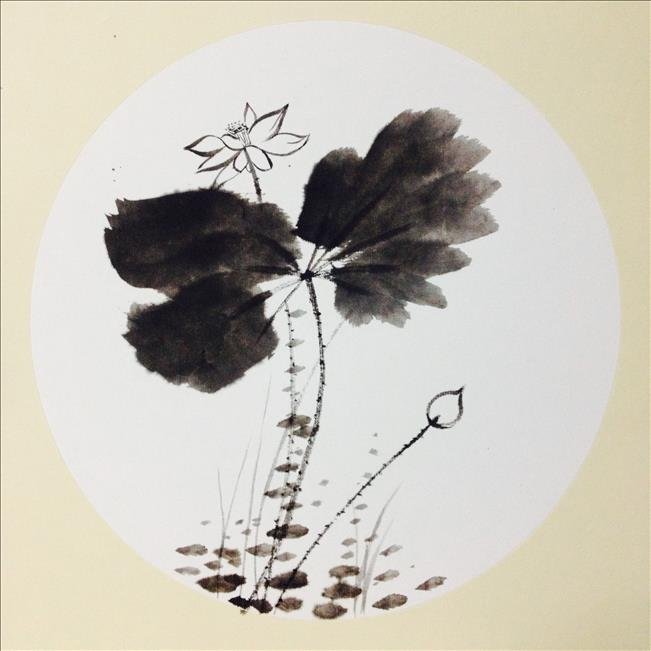 花蕊上色,完成。
沐浴和风细雨,洗净俗世凡尘。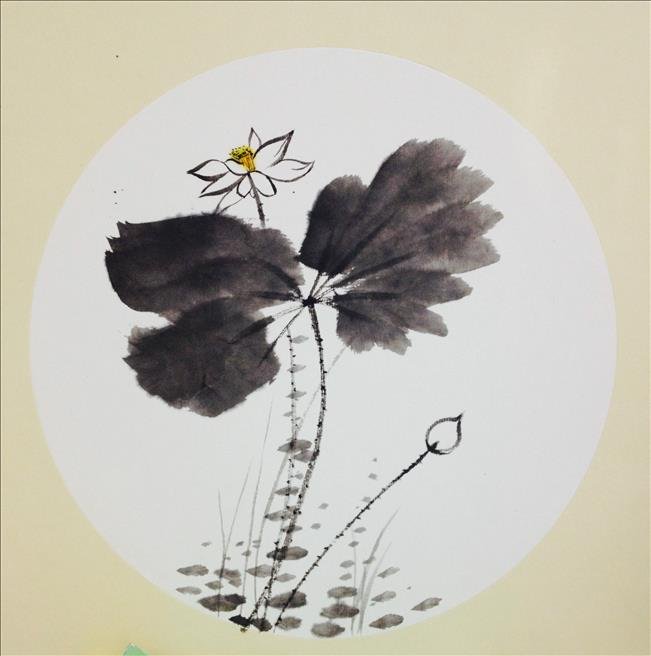 My recent post:
My painting: Little Bird Was Singing In The Orchard
Automobile Museum of Industrial Museum Shenyang China 沈阳工业博物馆之汽车馆
Cast Muserum of Industrial Museum Shenyang China 沈阳工业博物馆之铸造馆

Industrial Museum Shenyang China #2 沈阳工业博物馆#2--机床馆
Industrial Museum Shenyang China #1 沈阳工业博物馆 #1