These past few days, I've been painting on canvas, continuing the one I kinda paused doing.
Ok yeah I know some of you might have remembered this painting but that was the first layer of the painting which is the one on that photo.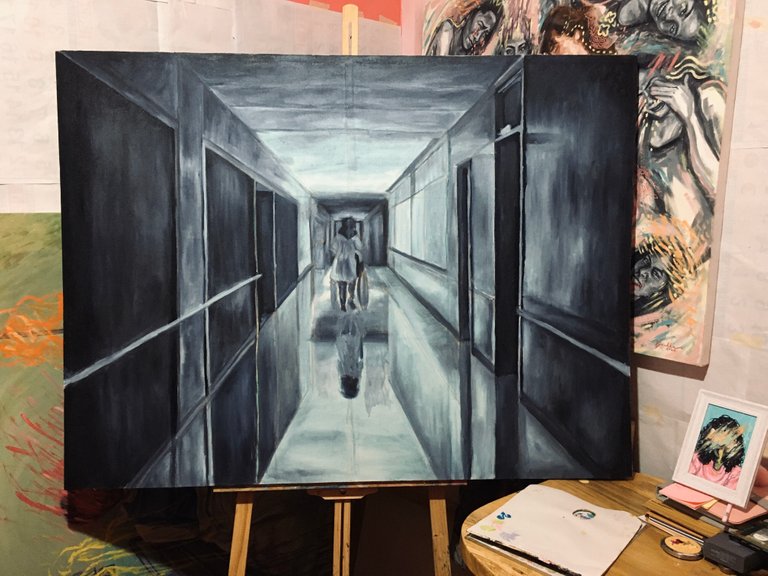 Preparation
I was about to paint when I realized I have no brushes to use and I'm running out of black paint. Most of my brushes are hard already and I got no brushes for acrylics (which I'm gonna use next week for another painting).
I went to the mall the other day to buy these. I was fast though and I went home right after buying the materials that I need.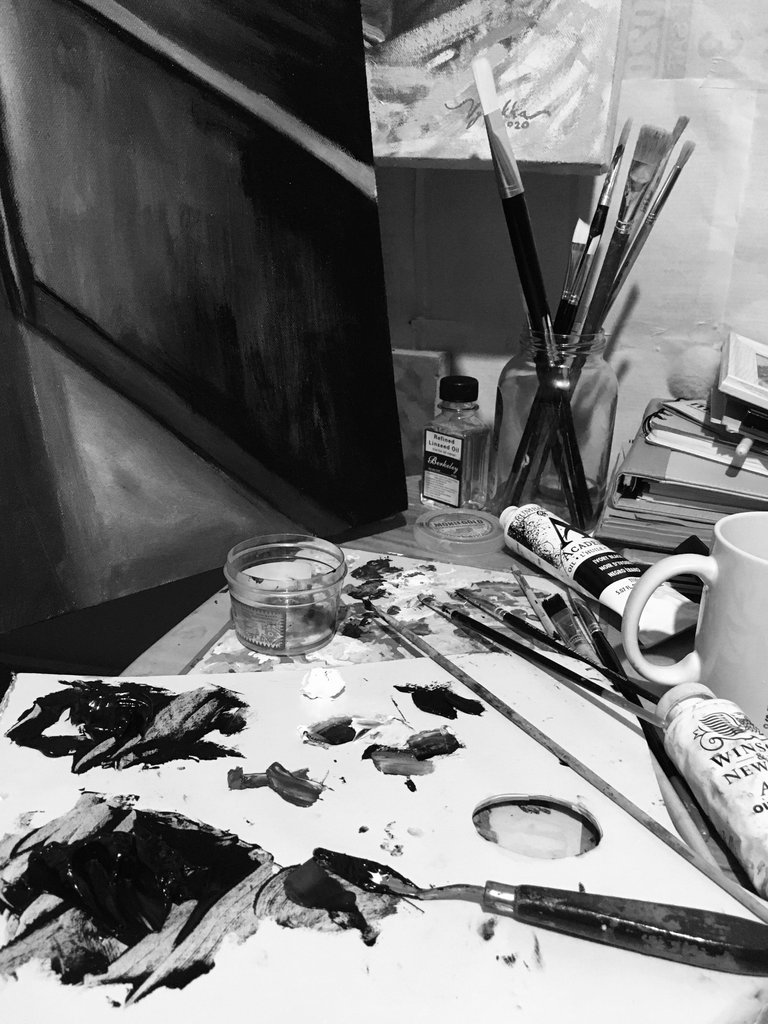 Painting
I can say I'm not the one who likes painting details and I prefer to see the brush strokes. I don't have that much patience most of the time but for this one, it's different.
I decided to paint it kinda realistic because I feel it's the best for this one. Simple but it tells something. Unlike my other paintings where there's obvious symbols everywhere, this one looks just like a normal "photograph" but the place and subject symbolize something.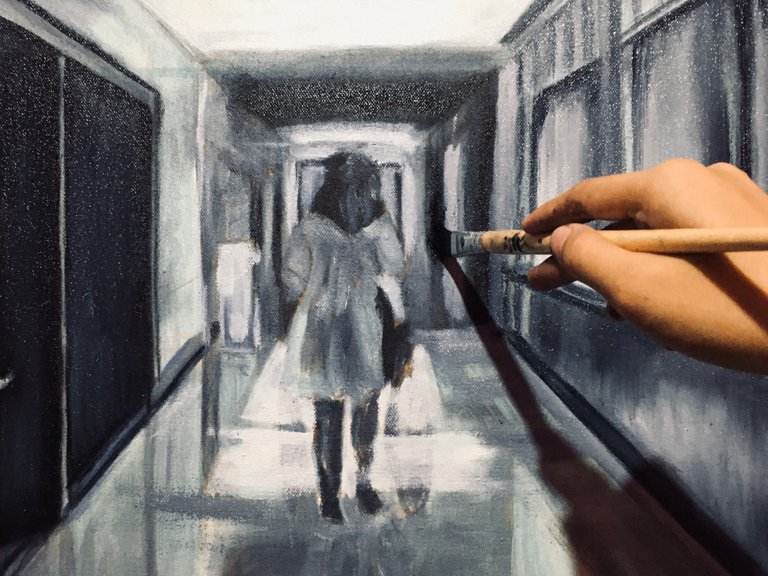 It's almost like a miracle that I went this far. I mean, not abandoning the painting and enjoying the details that I make. I think it's because I really love the concept behind this and I believe in it.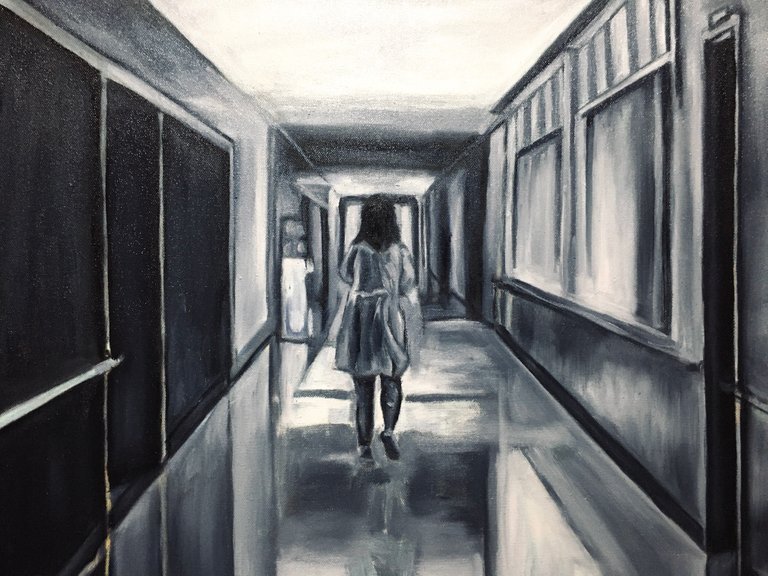 Right now, I'm on the second layer and you can slowly see it's not as messy as before. I'm letting the paint dry before painting the other parts.
The lines are quite annoying as they have to be straight lol but I still love painting it, it gives me discipline and satisfying as well to get the effect that I want.
My goal is to finish it this week. Yeah, good luck to me. :D