Hello, all art lovers.
First of all I want to apologize for my absence (due to personal problems), beside that, in the last few days I have had a lack of inspiration regarding the drawing. However, yesterday I decided that this demotivation should end and I set out to do it by trying something completely new.
Hola a todos amantes del arte.

En primer lugar quiero pedir disculpas por mi ausencia (por problemas personales), además estos últimos días he tenido una falta de inspiración con respecto al dibujo. Sin embargo, el día de ayer decidí que esa desmotivación debía terminar y me propuse a hacerlo intentando algo completamente nuevo.
To be honest, I had never thought about making portraits before. Because as an amateur artist, I always thought on the details, the features of the face, the realistic style that has to be used so the effigy was similar to the real image and could have an expression and personality. But as I mentioned before, I dared and after 6 hours on paper and with pencil in hand, I want to share my portrait of Arya Stark.
Para ser sincero nunca antes había pensado en realizar dibujos tipo retratos. Porque como dibujante amateur, siempre pensaba en los detalles, las facciones de la cara, el estilo realista que se tenía que utilizar para que la efigie fuese semejante a la imagen real y pudiese tener una expresión y personalidad. Pero como les comenté anteriormente, me atreví y luego de 6 horas adelante del papel y con lápiz en mano, les quiero compartir mi retrato de Arya Stark.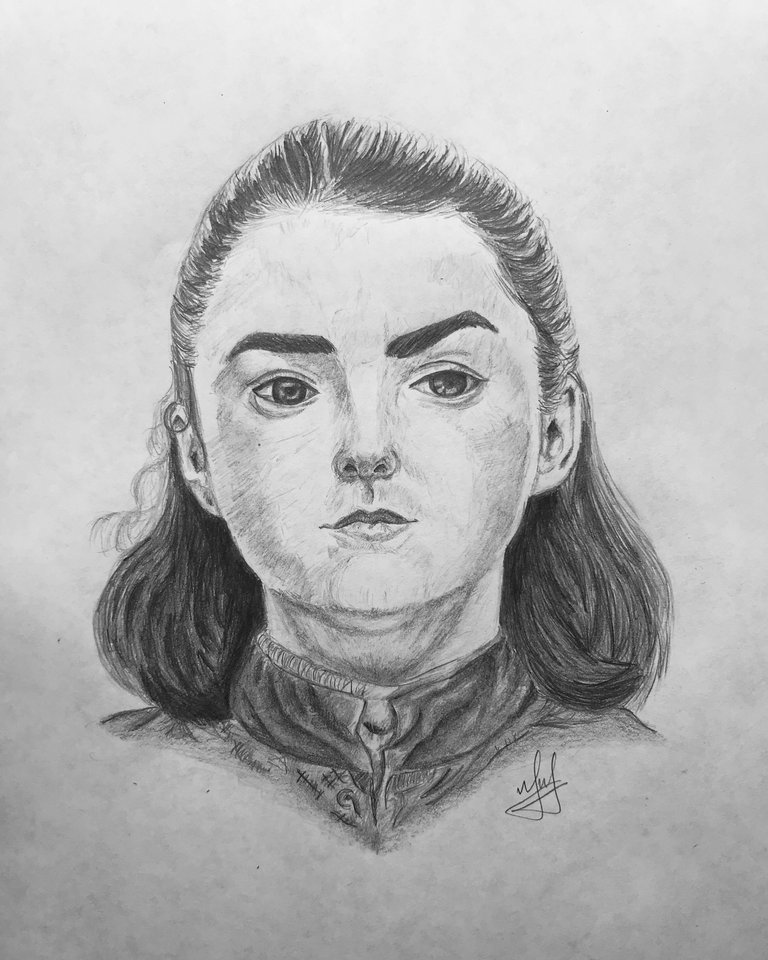 I am very happy with the final result, and I would dare to continue drawing portraits soon, here I leave the step by step.
Estoy muy contento con el resultado final, y me atrevería a seguir dibujando retratos próximamente, aquí les presento el paso a paso.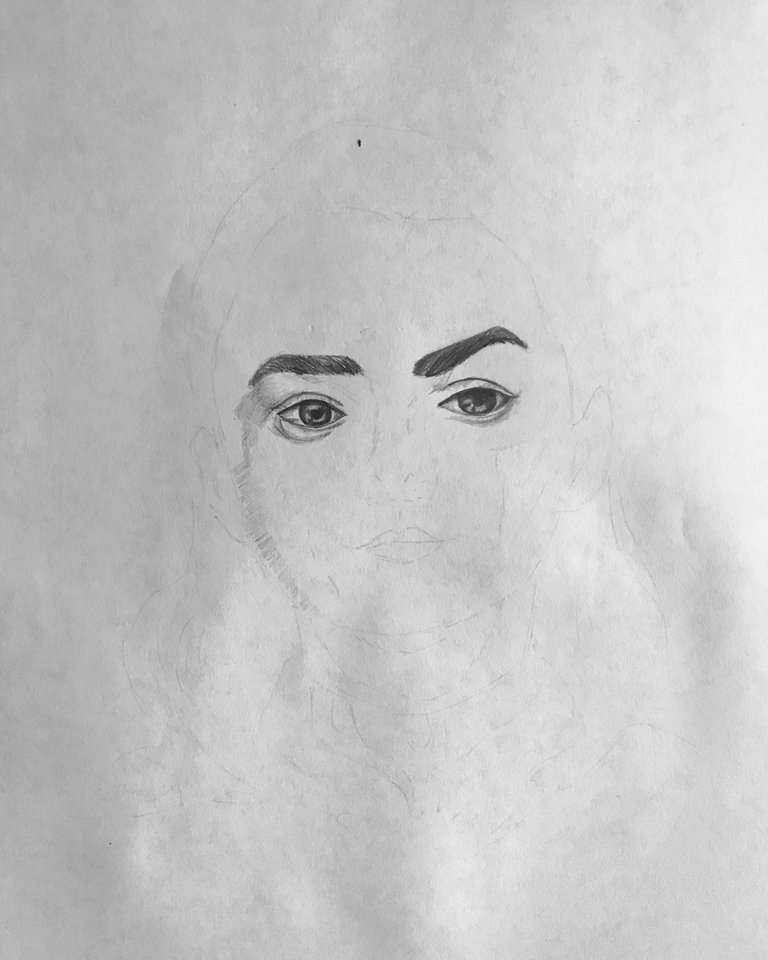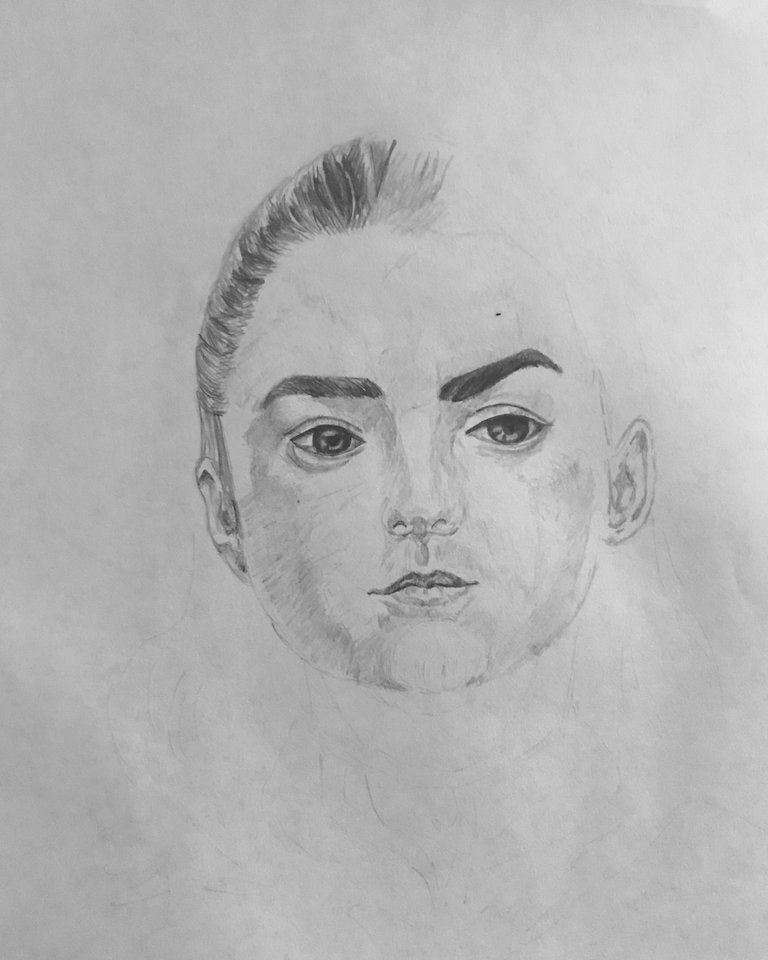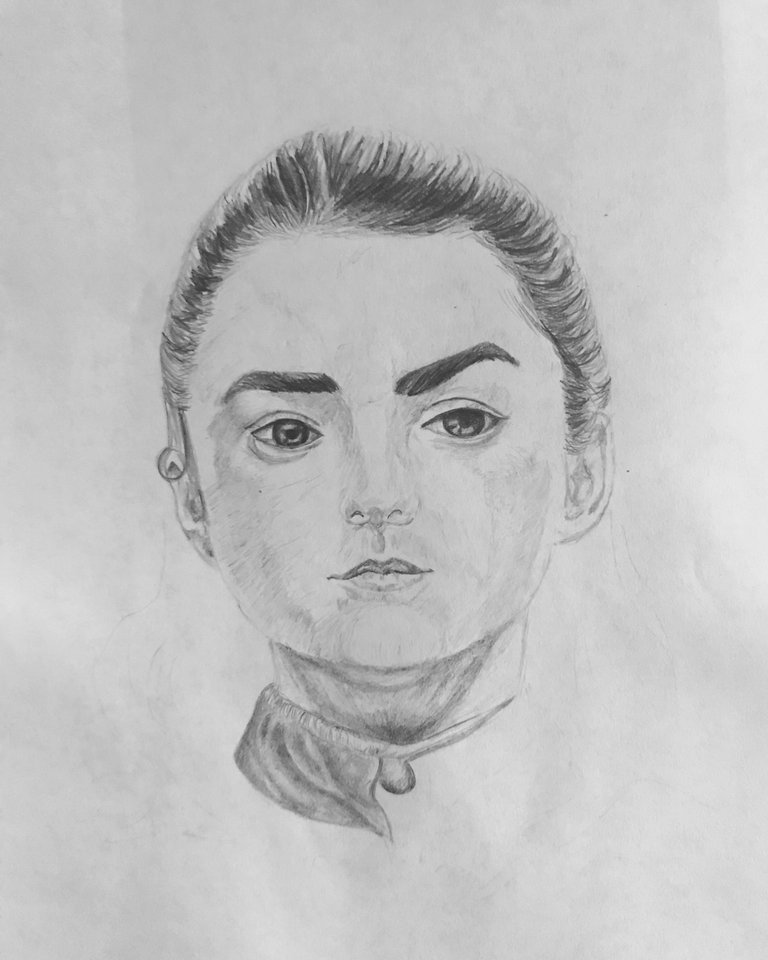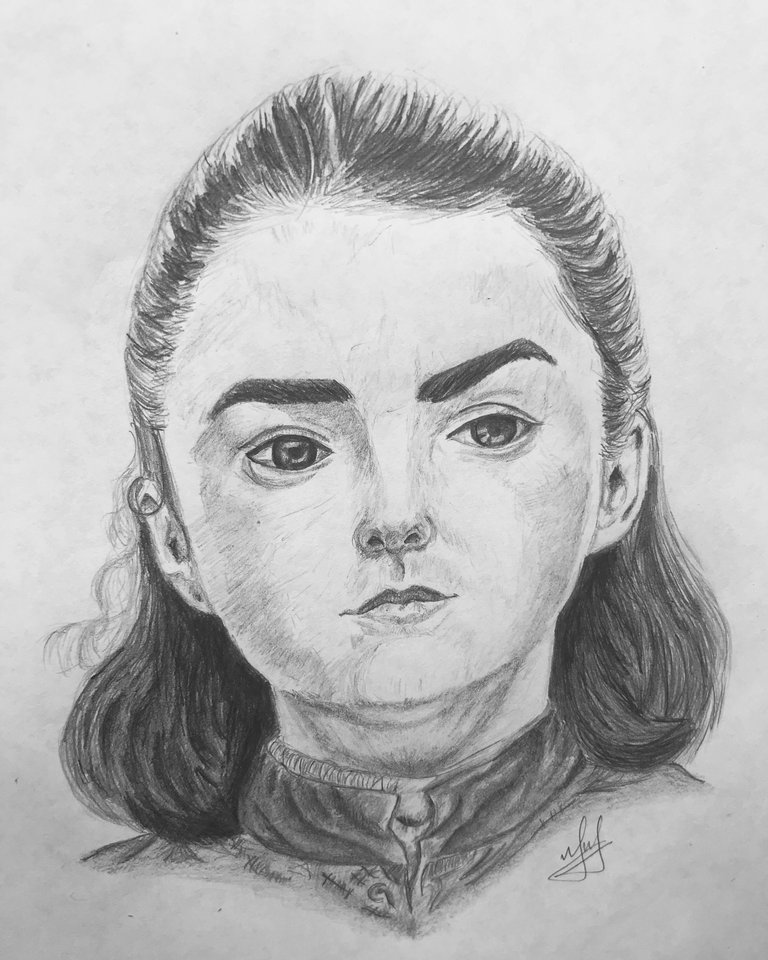 SPOILER ALERT EPISODE 5 SEASON 8 OF GAME OF THRONES
ALERTA DE SPOILER CAPÍTULO 5 TEMPORADA 8 DE GAME OF THRONES
:)
Yesterday was another GOT Sunday, which for some was a little disappointing due to the death of Cersei and the attitude of Daenerys.
Without seeking controversy, I will only say that Cersei died watching his reign fall under her own feet, unable to control the situation, condemned to defeat; an outcome that goes beyond what was expected with a tragic or bloody death. From the beginning I said, Game Of Thrones is a Tv Show that shows us the reality of life and how is often not fair, tyrants / dictators sometimes die without much suffering and surrounded by their loved ones.
El día de ayer fue otro DominGOT, que para algunos fue un poco decepcionante por la muerte de Cersei y la actitud de Daenerys.

Sin crear polémica, solo diré que Cersei murió viendo como su reinado caía bajo sus propios pies, sin poder tener control de la situación, condenada a la derrota; un desenlace que va más allá de lo que se esperaba con una muerte trágica o sangrienta. Desde un principio lo he dicho, Game Of Thrones es una serie que nos muestra la realidad de la vida y como esta muchas veces no es justa, los tiranos/dictadores en ocasiones mueren sin mucho sufrimiento y rodeados de sus seres queridos.
Regarding Daenerys, for several seasons ago it was known that she was already developing symptoms and signs characteristic of the Targaryen madness. A dementia that had previously taken possession of her father (Aerys II) and her brother Viserys, and that is presented again in a girl who made decisions drastically and compulsively, without listening to their allies and counselors, with the latent fear of disloyalty and betrayal. What finally leads her to destroy everything.
Con respecto a Daenerys, desde hace varias temporadas atrás se sabía que ya estaba desarrollando síntomas y signos característicos de la locura Targaryen. Una demencia que ya se había apoderado anteriormente de su padre (Aerys II) y su hermano Viserys, y que se presenta nuevamente en una chica que tomaba decisiones de manera drástica y compulsiva, sin escuchar a sus aliados y consejeros, con el miedo latente a la deslealtad y la traición. Lo que finalmente la lleva a destruir todo.
HERE IS THE SPOILER FINISHED, YOU CAN CONTINUE READING
AQUÍ ACABA EL SPOILER, PUEDES CONTINUAR LEYENDO
:)
Only 7 more days for the end of this wonderful Tv Show, I would like to read in the comments. What did you think of this drawing of Arya? Which other character would you like me to draw? And what do you think will happen in the last episode of Game Of Thrones?
See you soon, Miguel Fiori.
Solo 7 días más para el final de esta maravillosa serie, me gustaría leer en los comentarios ¿Qué les pareció este dibujo de Arya? ¿Cuál otro personaje les gustaría que dibujará? ¿Y qué crees que pasará en el último episodio de Game Of Thrones?

Nos seguimos leyendo, Miguel Fiori.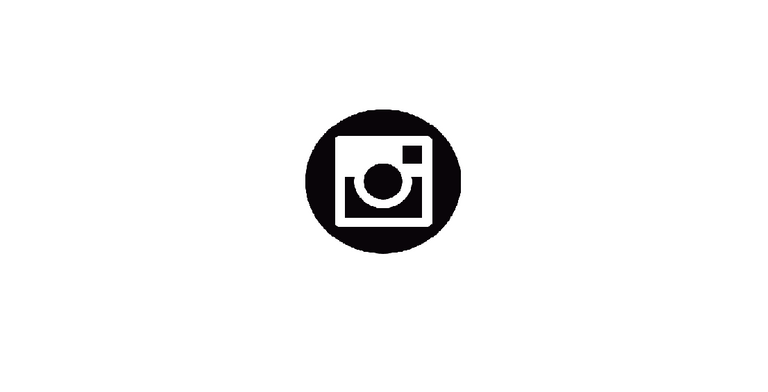 Instagram