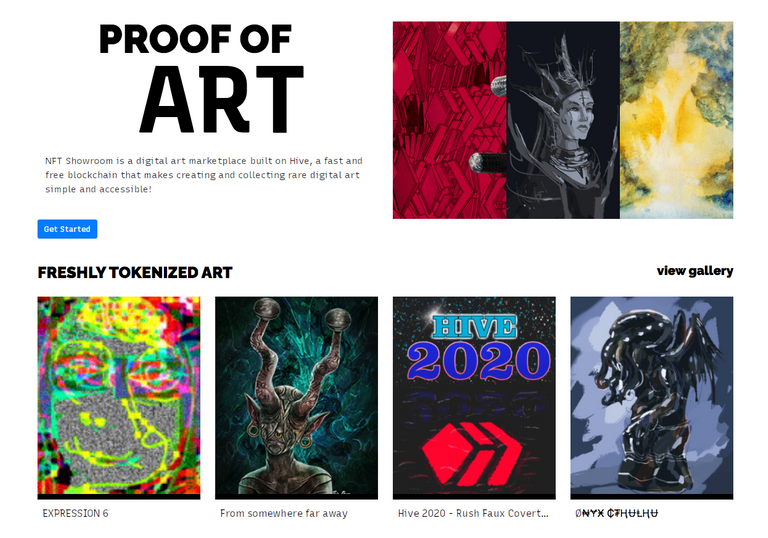 We've had a very exciting week! There was a presentation at the weekly WIP cryptovoxels event to talk about what we're up to and explain the hive eco-system. We also had an update to the look of the site that has been long awaited! There are still a few corners to polish but things are looking wonderful already! Thank you to @crimsonclad and @reazuliqbal for all their work!
Unlockables are now live!
We also added a new feature that's called unlockables, this has been highly requested! Unlockables allow you to add additional files and goodies that only your buyers can access. This could be higher res files or supplementary art :)
There are two types, and for each piece of art you can choose one or the other. This can be done after you mint when visiting your collection page. It can also be added to an already minted piece, you will need to delist, add the unlockable and relist for sale!
A small lock icon will now appear by the art description, please describe what is in the unlockable for your buyers.
File
You can directly upload JPEG, PNG, GIF, MP4 or PDF

Text
This one is more risky, we can not enforce what kind of link gets added here or if a link is even added at all. This is a case of KYA (KNOW YOUR ARTIST!)
If the artist wants to include a self hosted link (dropbox, mega.nz etc.) that exceeds 100 MB, a file type not listed above such as a .vox, or a youtube link to an unlisted youtube video for example they can use this option.
Again, this is highly requested but buyer beware, we can not be responsible for what is linked here so KNOW YOUR ARTIST

Referral system
We have thought long and hard about this one and have designed a referral system that takes nothing from the artists pocket!
How it works: if you refer someone and they login using your referral link for the first time, you will get a bonus directly sent to your wallet for each piece of art they tokenize. This bonus comes directly from the minting fees. The referred artist will pay the same fee as always and we are giving up a portion of that to the referrer as a thank you!
We hope this encourages artists to onboard more quality artists!
Structure:

Please visit your personal referral page to get your unique link and track your referrals.
https://nftshowroom.com/?r=username and replacing username with your hive account name!
---
That's about it for current updates but expect to see some more small UI changes coming as we work on the look and intuitiveness of the site. Thank you to all the amazing artist and collectors who have joined so far!
---
Visit the site and browse art: https://nftshowroom.com/
You can follow us on Twitter: https://twitter.com/NftShowroom
or Instagram: https://www.instagram.com/nftshowroom/
For any questions or support please visit us in discord NFT Showroom discord